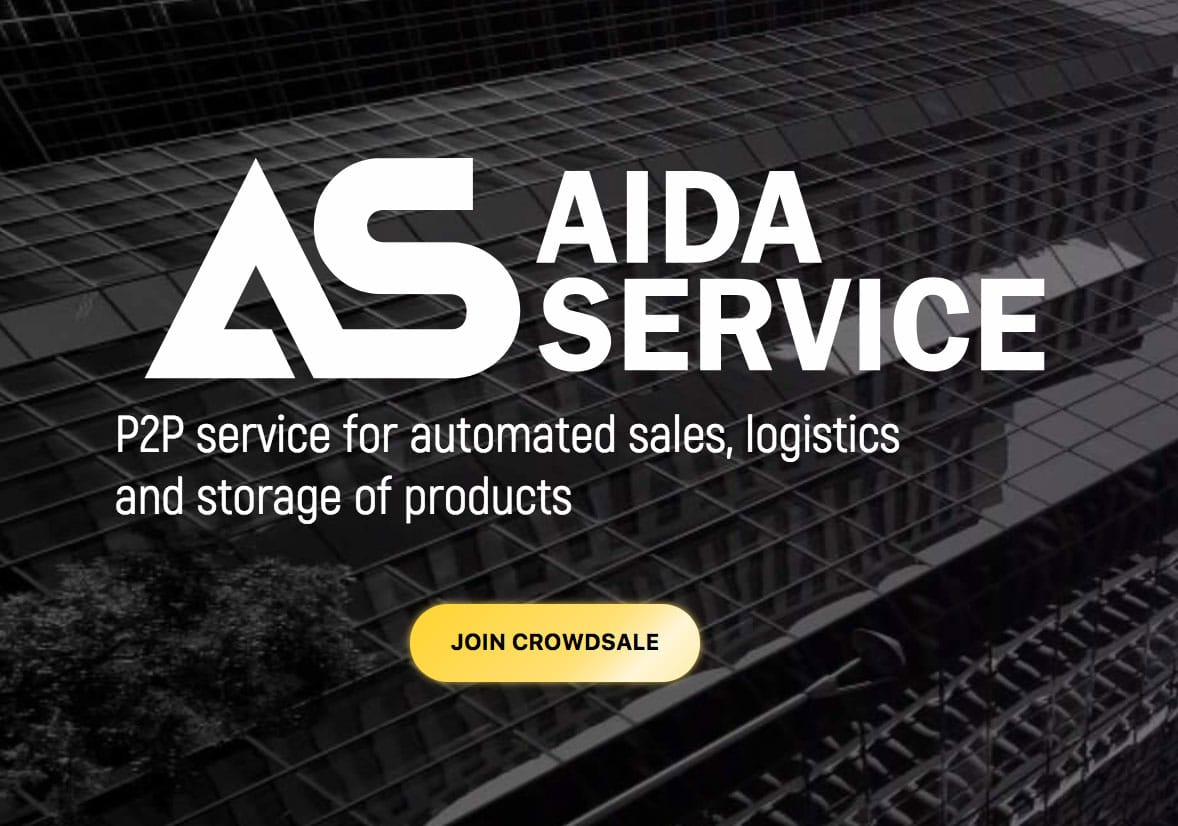 The way goods are sold and distributed is being revolutionized, thanks to a new sales platform from AIDA Service. This automated, blockchain-based platform will cut out intermediaries and allow customers to buy products faster and more easily. AIDA peer-to-peer service also uses the world-first technology to help early investors and holders earn a return on their investment in a new and profitable way at the Pre-ICO stage (04/01/18- 25/01/2018).
Disrupting a Traditional Industry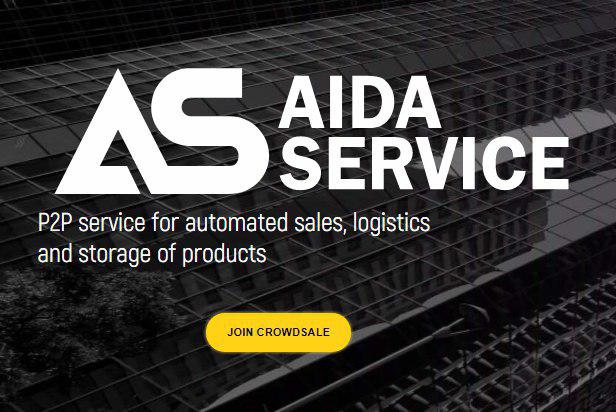 Products face a long road from the factory floor to the client. Distributors, logistics, dealers, supply, marketing and other intermediaries are all involved at different stages. The current way of doing things is inefficient, expensive, and comes with significant risks of bad quality service. In many parts of the world, corruption is a major struggle. This is hard to solve, as accurately tracking products is difficult and it's challenging for customers to know which producers and distributors are trustworthy. The market is in need of a uniting force.
Developed and Marketed by Industry Pros
AIDA Service has been developing sales solutions in the international market for 15 years and is now using its experience and understanding of the core problems to create a solution based on blockchain technology. It started creating a platform that will allow customers to work directly with the material producers in order to not overpay the intermediaries.
"Over time, we realized that it is a universal service and began to develop it" said Ualikhan Nyssanov, "Now we are providing an ICO in order to attract the attention of the whole world to our idea, as well as investors. Based on our extensive experience we decided to create a platform that will allow customers to work directly with the material producers in order not to overpay the intermediaries."
AIDA Service will provide a fully automated and complex system for sales of goods and services, capable of uniting millions of companies. It will also include ratings and records of trust in producers.
A Unique Opportunity for Investors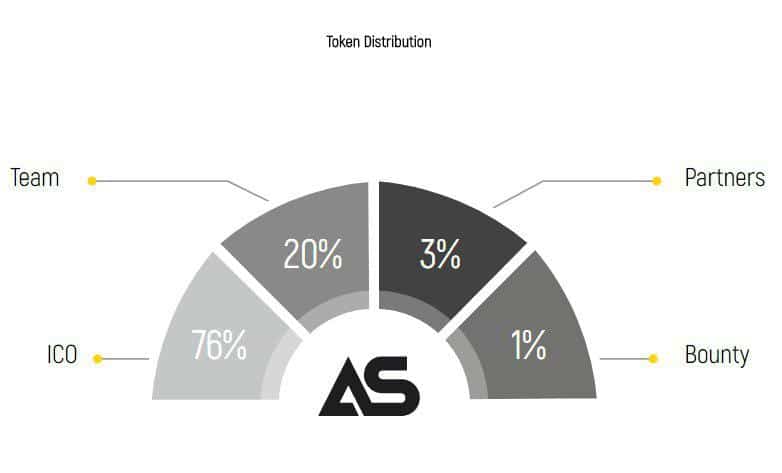 Thanks to a new development in smart contracts, this Initial Coin Offering provides early adopters and long-term token holders with a potentially highly-profitable investment opportunity. Based on the recommendations of Ethereum co-founder, Vitalik Buterin, these smart contracts create a new model for releasing funds. This is the first real-world implementation of this technology.
Pre-ICO went live on the 4th of January 2018 and ends on the 25th of January 2018. There is a 15% bonus after buying tokens in this presale period. The ICO will start on the 26th of January 2018 and end on the 15th of February 2018. During this time, investors can buy tokens at a price of $0.25 with no bonuses. AIDA service is then planning to redeem the issued tokens, allocating 30% of company's income for buying the tokens from the investors at the stock price. The official white paper, company roadmap, and more details on how to get involved are available on the official website https://ico.aida.market.
AIDA Service is close to releasing an MVP for this product and will become the first company to use blockchain technology to directly connect producers and consumers in the market. Over the next 3 months, they plan to accelerate the process of completing the development of the platform and conducting tests and then launching.
Reasons to Invest in The AIDA Service ICO
There has never been a better time to invest in Initial Coin Offerings (ICOs). With public interest at an all-time high, the potential for growth in this sector is without parallel. The only problem for investors lies in choosing the right products to invest in.
AIDA Service solves that problem by offering a product with two main benefits. By targeting huge industries, it opens up a whole new world of investment opportunity where the sky is the limit. Secondly, by creating an innovative ROI model for early adopters, it delivers a new and more assured model for investment success.
Ualikhan Nyssanov, CEO of Aida ICO, predicts both short-term and long-term success for AIDA Service:
'This ICO is one of the most exciting events in the calendar for 2018,' he says. 'We have already received considerable interest from investors around the world, and expect this to be a very positive year for AIDA Service. Anyone who comes on board with us now can expect an exciting ride in the months and years ahead.'
The bulk of the funds raised from the ICO will be used to create and market the platform itself, with the rest covering the current costs of the project.
Ongoing Investment for Continued Success
AIDA ICO will re-invest the bulk of the funds in creating the currency platform and in expanding its marketing campaigns. The remaining funds will be used to cover additional business costs.