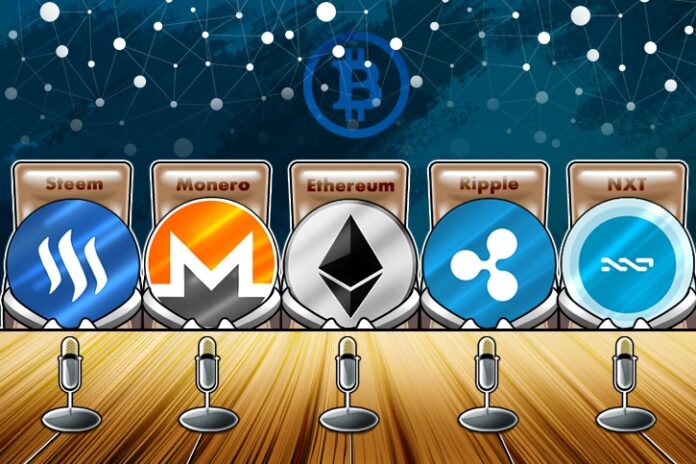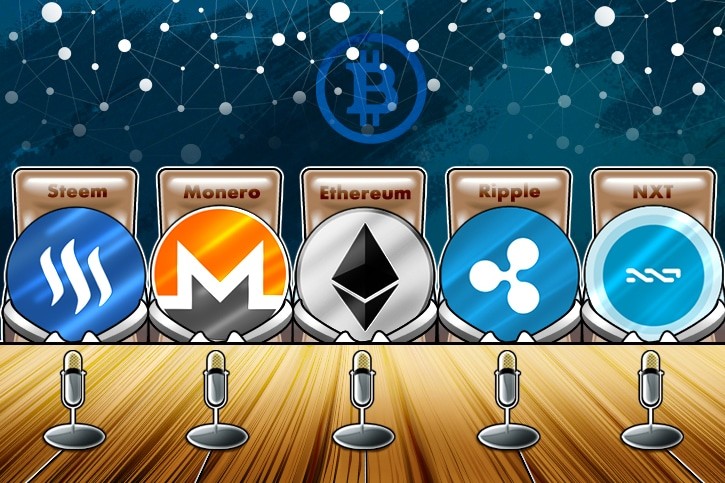 Cryptocurrencies have shaken up the financial and political world. After being banned by some countries and accepted by a few others, the cryptocurrency format is still looked upon as the most promising invention next only to the Internet.
Ensuring security and data consensus through cryptography and miner network is a very efficient and innovative concept, which is being tweaked further.
With the continuous inflow of investments in research and development of newer formats, innovation has become a mainstay in the industry. As a result you can find several new cryptocurrencies or altcoins being released with special innovative features.
The main objective of innovation is to make all government and business processes including data storage and transfer of funds highly streamlined and seamless. Here we listed a few of the most popular cryptocurrencies which are integrated with truly innovative features:
Ether and the Ethereum platform
Innovation: Potential to create decentralized apps
As of now, it is the most popular cryptocurrency that has the capability of overthrowing the dominant Bitcoin. Founded in 2013, Ether, a digital token powering the Ethereum network, has undergone an incredible growth in the last couple of years.
What Makes It Drive Innovation?
Ethereum platform makes it possible for the user to create smart contracts. They function in a completely decentralized grid. The key factors that make it dominant are that it can be coded with no other third party support, censorship or interference.
Future of Ethereum
The team that backs the project and encourages innovation via the Ethereum platform is very exceptional. This is the reason for the amazing applications of the cryptocurrency and its impressive implementation. Several decentralized apps have already been developed within Ethereum that use smart contract principle.
Ethereum has the potential to become the most innovative platform, delivering a superior value to the users. In the past three months, Ether has shown a 400% increase in value and can increase to another 400% in 2018.
Monero
Innovation: Focus On Secure And Untraceable Transactions
Founded in 2014, Monero is an open-source CryptoNote-based cryptocurrency that focuses on privacy.
What Makes It Drive Innovation?
Monero is favored for its untraceable and highly secure transactions. In fact a majority of cryptocurrencies use the CryptoNote secure transaction protocol. The transactions are made anonymous by use of an integrated mixing process in contrast to the Bitcoin transactions, which are visible to public once you provide the wallet address.  
Future of Monero
In order to introduce new improvements to the protocol and contribute to the future expansion of the cryptocurrency, Monero developers rely on the crypto community and their donations.
Ripple
Innovation: Minimizes Transactions Fees And Paves Way For Instant Settlements
Ripple is based on blockchain technology but utilizes the traditional banking concept, especially the SWIFT method of transaction. Founded in 2012, the currency is designed to enable prompt and low cost transactions.
What Makes It Drive Innovation?
Despite being based on conventional SWIFT banking transactions, Ripple eliminates all the limitations in fiat transactions like:
Sending fiat transactions via several intermediaries takes many weeks to end;

If any of the banks involved in the transaction is unaffiliated it is necessary for an IOU to be issued, which leads to high risk in case one of the banks involved closes down.
Ripple uses XRP currency, which paves the way for inexpensive and immediate transactions. The advantages of Ripple has made the XRP price to shoot up in just a few months.
Future of Ripple
Ripple works with more than 100 banks. Among them are ATB Financial, Santander, BMO Financial Group, Standard Chartered and many more. The protocol used by Ripple is expected to turn into a staple for all banks and financial institutions for fund transfer. Due to this factor alone it proves to have an immense investment potential.
Steem
Innovation: Provides monetary benefit just by creating content and curating it
Founded in 2016 by Steemit platform, this cryptocurrency was initially developed as a gift for those posting on the social media platform. But soon it caught up with other cryptocurrencies with its rapid development.
What Makes It Drive Innovation?
Steem dollars (SMD) and Steem power (SP) are units whose value is based on Steem. These units are mostly used for transactions or for Bitcoin conversion.
Steem Power, as the name implies is the most powerful unit in the platform – the more of it you possess the higher is your clout in the platform. Steem dollars are gifted when the users curate or post content on Steemit. The unit denotes Steem amount in relation to USD.
Future of Steem
Being a stable form of currency that is not prone to fluctuation like Bitcoin, Steem is seen as an actual currency instead of an asset. It is less susceptible to manipulation, but the most important factor with Steem is that it is very young. With just 70,000 users, it has great growth potential as it is already in the list of the leading cryptocurrencies.
NXT
Innovation: Helps Support Numerous Third Party Apps
Nxt is a fast and secure cryptocurrency of an open source type. It uses the advanced tools enabling better functionality than other blockchain-based cryptocurrencies. Founded in 2013, the digital currency utilizes proof of stake for its transactions.
What Makes It Drive Innovation?
What makes it different from other cryptocurrencies is it does not involve any mining. The NXT platform is based on Transparent Forging, a unique algorithm in Proof of Stake protocol. The POS feature makes NXT a robust hack proof currency and enables it to remain anonymous and secure. It is fast and unlike Bitcoins, it uses minimal processing power. NXT can be processed even using your smartphone thus making it completely energy efficient.
Future of NXT
Since NXT uses a unique code for its base, its features are more versatile and have higher potential for growth.
The cryptocurrencies listed above are just a sample of the rapidly growing industry. Innovation is vital for the existence of cryptocurrency. As developers come up with exclusive and unique codes that are of actual use to the wider public, cryptocurrency can attain a more stable and widely acceptable form.