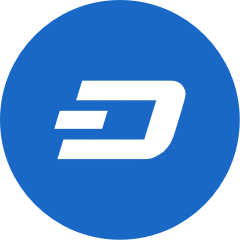 Welcome Recovery – DASH To USD Finally Bounces Up
DASH was originally released in January 2014 under the name XCoin. Just over a month later, it then became DarkCoin. In March 2015, it was changed again to DASH. Today, there are 7.82 million DASH units in existence, which are collectively worth just over $6.5 billion, or $950 per unit as of today's DASH/USD rate, January 16th, 2018. In total, it is likely that the number of DASH units that will ever be issued is 18 million, although this number could potentially change.
DASH is short for 'Digital Cash'. According to Investopedia, DASH is the 4th most important altcoin. DASH's primary use is for shopping, both online and live, as it is meant to be a quick and even instant way to transfer money. Also, it can be used globally, and it currently has very low transaction fees (only 40 US cents per transaction). DASH can be used on a debit card issued by SpectroCoin.
What is DASH's historical value?
DASH opened in mid-February 2014 with a value of 21 US cents. It first reached the rate of $1 four days later. Thereafter, it rose steadily with no significant drops for a while. In May 2014, something made it jump from below $3 to $15 in the course of 12 days, but by July it was back down to $5 levels, where it remained until early 2016. 2016 saw it rise up to around $12 closing the year with $11.39.
As with Bitcoin, 2017 was also a bumper year for DASH. Towards the end of February, DASH was ready for a rocket ride of its own. $100 was crossed straight through on March 18, but by April it was back below $50. On May 19, it went through $100 again and didn't dip below. The price saw a sharp spike from $349 to $542 on November 12, and then went back down to $426 the next day. The extreme growth continued throughout November and most of December, breaching the $1,000 mark on December 16. At this point, rises and falls were almost $100 daily either way, but far more often upwards. On December 20, it reached its apex at $1,493 and then steadied off a little to reach its current $950.
How is DASH different from other cryptocurrencies?
Like other cryptocurrencies, DASH is decentralized, open-source, not owned or controlled by a bank, and accessible globally wherever cryptocurrency is legal.  However, some key differences are:
DASH has extremely fast transactions – they are completed in four seconds.
DASH has very low transaction fees – as mentioned above, it is currently only 40 US cents.
DASH payments can be made private, and these transactions cannot be traced.
DASH networks are governed and managed by a system called Masternodes, which is an innovation in the cryptocurrency world.
How does DASH's self-governing system work?
The Bitcoin network has only one tier. Users and miners effectively sit on the same level, and for a transaction to be confirmed on the Bitcoin network, six confirmations are required. The average Bitcoin transaction time is one hour, as the network processes about one 'block' of data every ten minutes.
The DASH network, however, has two tiers. The first tier has miners and users. The second tier has servers specially set up to be "Masternodes". It is these masternodes that allow for instant payments and privacy on the network as well as governance and ability to budget.
A masternode can be run by any person with 1,000 DASH or more. If the owner spends their 1,000, the masternode will be deactivated. This barrier to entry helps to prevent identity spoof hack attacks on the masternodes. Masternode operators receive forty-five per cent of the reward of new data blocks that are found by miners – an equal reward to what miners themselves receive. Currently, there are 4,773 known masternodes. In order to subvert the anonymity of users, more than half of these masternodes would need to be compromised, which is a prohibitively costly endeavor for most people.
The final ten per cent of the proceeds of the DASH network is temporarily withheld. Each masternode is given one vote on how this money is invested. Examples include hiring employees and developers, participation in conferences, and paying for integration with cryptocurrency exchanges. Meanwhile, proposals can be submitted by the public on forums, which allows users to collaborate on subsequent drafts and raise support from other community members. If a proposal is accepted by 10% of masternode owners, the funds will automatically be paid. By May 2017, this monthly budget had already reached $650,000.
What is the forecast for DASH in 2018?
2017 has been a huge year for cryptocurrency, and an increased interest of people in Bitcoin is likely to be correlated with the increased interest in DASH as well. Indeed, the DASH price chart for 2017 almost exactly mirrors the Bitcoin price! In this way, other cryptocurrencies are not 'competitors' with or threats to DASH but function more like collaborators.
Some suggest that DASH's future in 2018 is looking bright, with the rollout of more partnerships and the soon-to-be-released platform DASH Evolution – a payment system similar to Paypal.
There are predictions that DASH's value will be multiplied by 7 over the 2018 period, to reach $8,000. Investing Haven, meanwhile, suggests that DASH will reach at least $1,500 by the end of the year, possibly as high as $2,000, with a proviso that it needs to stay above $400 at all times throughout the year to keep users optimistic about investing.