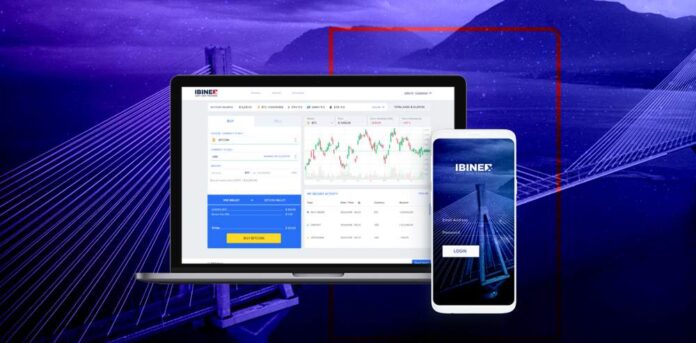 With the passage of time, investment options and methods have been diversified opening several new ways for the investors. This is increasing with incredible speed, but traders still have fears. What type of fear is present in this sector? Actually, it is very hard to ensure the security of investments, especially when it is about cryptocurrencies. The cryptocurrencies and other FIAT currencies are usually kept in digital wallets organized by crypto exchanges.
"Ibinex is doing what was never expected before. It is now ready to come with modern techniques and facilities to protect the money people invest. Exchanges and platforms looking forward to attracting more cryptocurrency investors must focus on what is the current demand of this sector" shared by the Yafit Shamir (CFO at Ibinex). She expressed these words while attending a conference on the significance of branding and building the modern cryptocurrency exchange in New York.
"It is crucial to preserve the branding and imaging. Exchanges with solid branding and imaging always get more investors. It is no longer simpler as it was. Investors who are buying various types of FIAT or cryptocurrencies also focus on the reputation of an exchange. Therefore, it is necessary to maintain your status, recognition, and identification. Ibinex helps the exchanges to get better branding and imaging approaches" she further explained.
Your Brand And We Build:
The interaction of exchange and its developer is an essential factor. The success of a crypto exchange heavily relies on the communication between exchange management and developer. Strong communication is always recommended to achieve the goals. In contrast to traditional services, Ibinex presents a friendly environment for the exchanges. "We believe that exchanges must give an idea of branding so the Ibinex will build it" Yafit explained.
"However, if exchanges come without branding ideas (as most of the clients do) then Ibinex will take the full responsibility. We always accept challenging jobs to create a prominent brand image of crypto exchanges. Our commitment gets fulfilled with the help of the easiest procedures encouraging and fruitful for clients" Yafit shared further.
It is essential to develop a crypto brand which is unique and prominent. This is how a newly emerged exchange can get more and more investors quickly. It is also necessary to apply for EU License as soon as possible. Ibinex provides excellent services in all aspects. It develops crypto exchanges, equipping the exchanges with modern features and latest security options. All these things go in favor of quick development of a crypto exchange which wins the trust of clients.
"Give us details, and our team will see rest of things" Yafit claimed. This would encourage the traders to bring money to your exchange even if it is new.
It is no longer required to invest in the advertisement and promotion of exchanges. No doubt, these things run side by side, but the main thing is branding and building. Ibinex encourages the exchanges to come up with an idea.
To know more visit our Website: https://ibinex.com/
Meet the Team: https://ibinex.com/who-we-are/
Connect on Facebook: https://www.facebook.com/ibinexexchange
Follow us on Twitter: https://twitter.com/ibinexexchange
Read our Whitepaper: https://ibinex.com/Ibinex-Whitepaper-Final-Web.pdf
Join us on Telegram: https://t.me/ibinex
Contact Us Directly: https://ibinex.com/contact-ibinex/