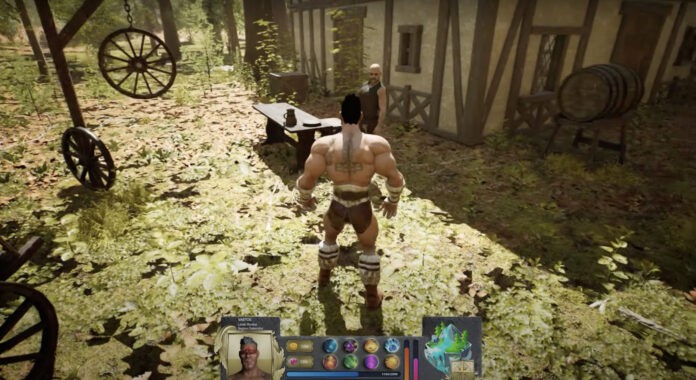 THE MOST ANTICIPATED BLOCKCHAIN GAME OF 2022 GAIA EVERWORLD OPENS LAND SALE AFTER CLOSING STRATEGIC $3.7 MILLION FROM TOP INVESTORS
The Polygon-Based Fantasy MMORPG Game Recently Sold Out $815 Thousand In An Initial Game Offering (IGO) In First Game Where Players Own All Assets And Characters Are Transferable.
Gaia Everworld, the expansive blockchain-based play-to-earn strategy game, today announced the official opening of their land sale within the Everworld. 237,734 parcels of land, called Eever, are open for purchase via smart contracts across eight kingdoms within Gaia Everworld. The purchased land acts as Non-Fungible Tokens (NFTs) and is a digital asset that can be resold or rented out by owners. The team behind Gaia Everworld recently closed $3.7 million in a strategic seed round from over twenty investors, including Polygon, AU21, Maven Capital, Radicle Gaming, and Unilayer Capital.
"One of the reasons we invested in the Gaia Everworld team is that they had an impressive vision, combining elements of Pokemon, Runescape, Clash of Clans, and Age of Empires into one game," said Sandeep Nailwal, Co-founder and COO of Polygon. "Many of their concepts advance upon what Axie Infinity has achieved, adding a more strategic and adult-level of gameplay. Not to mention, for game players and owners to be able to build and invest in their character and be able to transfer them to new games on the blockchain is revolutionary."
Characters in Gaia Everworld, called GAIAs, are NFTs and also transferable. Players can build up the skills, design, and breeding capabilities of the GAIAs and transfer them to future versions of the Gaia Everworld, as well as other blockchain-based games with open-source ecosystems. The immersive, multi-region fantasy world follows a non-linear path and features various modes, including Player versus Player (PvP), Massively Multiplayer Online Role-Playing Game (MMORPG), with collection elements and competitions that net players rewards in the form of $GAIA tokens. Players in Gaia Everworld will be able to build their land into large kingdoms, defending their bases from other players and attacking others. Players can all mine the resources they earn in the game to earn more $GAIA.
"Far too long gamers have been spending thousands of hours and thousands of dollars on in-game assets and experiences, only to find out they have no real ownership," said Josh Bull, CEO of Gaia Everworld. "With Gaia Everworld we wanted to make sure that all players have ownership over their characters, their land, and their assets, and they can do with them as they please. Unlike other games, all of the smart contracts and transactions are available within the game, so you don't have to have an underground market or go to a third-party website to participate in Gaia Everworld."
Find out more about Gaia Everworld and watch the trailer here: https://gaiaworld.com/ Find out more about the Eever land sale here: https://land.gaiaworld.com/
About Gaia Everworld
Gaia Everworld is the first expansive blockchain-based play-to-earn strategy game where players own all assets and characters are transferable across different games. The company develops on Unreal Engine, creating one of the most graphically impressive blockchain games within a massive and immersive 3D ecosystem. Players can battle each other in a PvP mode and build their kingdoms while attacking and defending others.
The Gaia Everworld team is made-up of blockchain developers, gaming developers, gamers, and entrepreneurs with over 50 years of experience. Gaia Everworld is a decentralized team but headquartered in Tortola, British Virgin Islands.