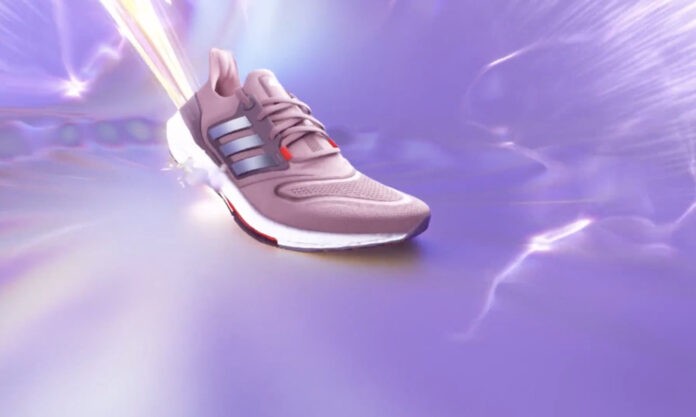 The latest global brand to embrace the metaverse movement is Adidas, as revealed by the company's official Twitter handle.
Today we leap Into The Metaverse with @BoredApeYC, @gmoneyNFT & @punkscomic.

It's time to enter a world of limitless possibilities.https://t.co/LmgtrRn20c pic.twitter.com/40kU8tayrS

— adidas Originals (@adidasoriginals) December 2, 2021
Adidas Originals will enter the new-age internet with Bored Ape Yacht Club, investor gmoneyNFT, and Punks Comic. 
"This autumn, Adidas, known for celebrating ideas at the bleeding edge of originality, it settling in at the frontier of creativity: The Metaverse," says the team behind the initiative. 
Since yesterday, the sportswear brand has been dropping hints about the news. Much of it still remains cryptic. It is yet to be seen whether an original NFT collection is in the pipeline, or just a collaboration with the above-mentioned names in the NFT space. 
Regardless, Adidas now dons a BAYC profile picture on Twitter.  
Not the first move
This is not the first time Adidas has expressed the desire to be a part of the latest tech trend. In November, the brand announced its partnership with Coinbase. The news came on the heels of 'adiVerse'. 
"Hey @adidasoriginals, impossible is nothing in the Metaverse. What if we invite all of the original thinkers and do-ers to design our future together?" read a Tweet by Sandbox. The crypto gaming platform has been the talk of the town for some time now, thanks to the metaverse momentum. adiVerse will feature an immersive and always-on virtual experience on Sandbox. 
"The Metaverse is currently one of the most exciting developments in digital, making it an interesting platform for Adidas," the company's spokesperson said in response to the news. 
Cheers and fires
Many prominent brands and personalities came forward in support of the news, including Meta. Clearly, Adidas has also managed to irk some customers.
Guys I think I hate capitalism now https://t.co/y54X4bLE6Y

— Kauai (Death Grips is very much offline!!!) (@kauaideer) December 3, 2021
Despite the ongoing debates around the credibility of NFTs and the metaverse, fashion and sportswear brands have developed a liking for the digital movement — Nike, Gucci, Dolce & Gabbana, to name a few. More brands are expected to onboard the bandwagon sooner or later. 
Related: What Is Velhalla? Velas Play-to-earn Metaverse Explained