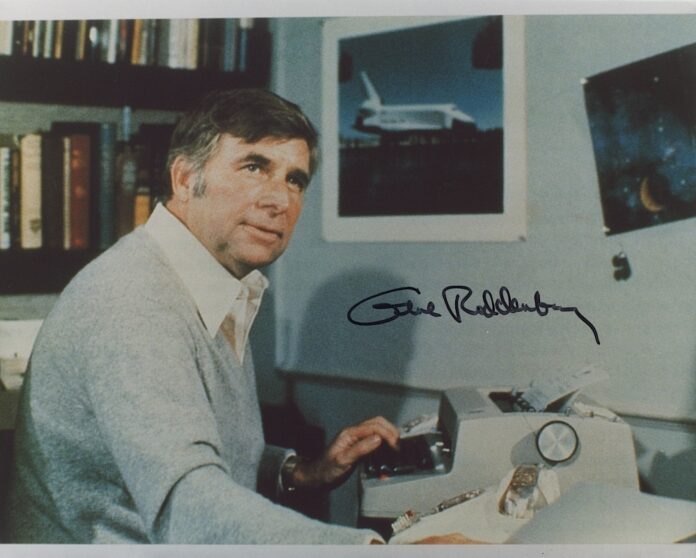 Star Trek creator Gene Roddenberry's signature was turned into an NFT and implanted in the DNA of a living bacteria cell.
"Star Trek creator Gene Roddenberry's signature on the show's first contract with Lucille Ball's Desilu Productions is now an #NFT. Roddenberry Entertainment is calling it the first "Living Eco-NFT."https://t.co/1m8zVH21x6 pic.twitter.com/hKdpxwxxTI

— Shot2TheMoon – NFT Podcast (@Shot2TheMoon) December 1, 2021
"El Primero"
In 1966, Gene Roddenberry's Star Trek: The Original Series first aired. Since then, Star Trek has become one of the most iconic Science Fiction franchises in the world. 
The success story of Star Trek began with the funding agreement between Roddenberry and Desilu Productions. Roddenberry's signature has now been turned into an NFT, which was revealed at Art Basel 2021 in Miami. The piece is titled "El Primero" – Spanish for "The First.
To boldly go where no NFT has gone before
Naturally, this wouldn't be a Gene Roddenberry NFT without a sci-fi twist. The NFT was encoded into the DNA of a bacteria, to create the first "Living Eco-NFT". This also means that the NFT spreads as the bacteria self-replicates. 
The idea of using DNA for digital data storage dates back to as far as 1959, but so far, this technology's practical usage is very limited. In 2019, scientists managed to encode 16 GB of data from the English Wikipedia into synthetic DNA. 
In 2015, DNA tubes with the encoded private key for one Bitcoin were handed out to visitors of the World Economic Forum's annual Davos meeting. Almost three years later, a Belgian PhD student managed to decode the key and retrieve the Bitcoin. 
El Primero was created by Roddenberry Entertainment in cooperation with Rational Vaccines, Inc., whose CEO Agustin Fernandez commented:
Storing information in DNA represents a whole new category of possibility when it comes to data archiving. It provides sustainable, environmentally-friendly storage with exponentially larger capacities than anything the market currently has to offer, as evidenced by the billions of copies of our Eco-NFT in such a small amount of bacteria.
Trevor Roth, COO of Roddenberry Entertainment, also commented on the futuristic connection between technology and Roddenberry's work:
Going where no one has gone before is part of Roddenberry Entertainment's DNA. To be able to responsibly do so, in such a unique fashion, during the year of Gene's Centennial celebration, is beyond exciting. Like Star Trek, it speaks to the world around us, acknowledging today's constant convergence of life and technology.