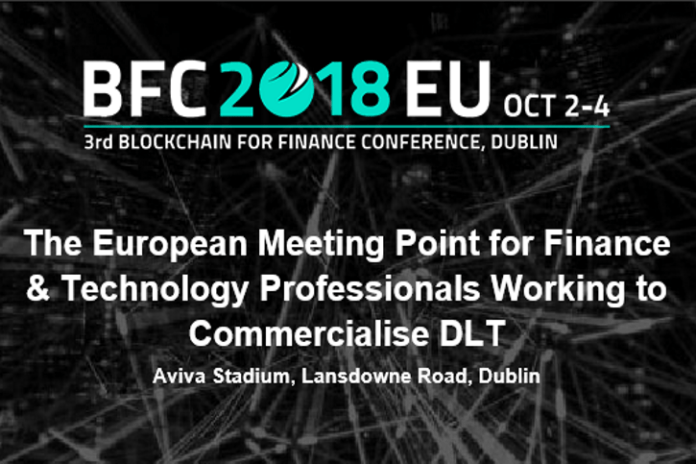 The blockchain as we know it today is turning 10 this year. A decade of technological innovation, driven by curiosity and ingenuity, risen from the mind of an entity known as Satoshi Nakamoto.
Throughout this decade, blockchain has grown and expanded, reaching out to a great diversity of industry sectors.
And through this time of evolution, the blockchain calendar has become fuller with every passing year. As of 2018, dozens of blockchain events dot the innovative panorama surrounding this technology.
This October, the third Blockchain for Finance Conference (BFC) will take place in Dublin, Ireland.
BFC: a gathering of fintech professionals
This year's BFC will take place between October 2nd to 4th in Dublin's Aviva Stadium.
The organizers expect this year's event to feature over 350 leading figures from the blockchain ecosystem. BFC has a particular focus on the financial sector, and how blockchain technology has made a significant impact on the industry.
Last year's event featured prominent players from the financial sector, both indigenous to Ireland, and from further afield. Representatives from Bank of Ireland, AIB, Barclays, BNP, and many more, were present at the conference.
You can find out more about the speakers at this year's event here.
BFC 2018 at a glance
The third edition of the BFC will be broadly divided into three individual parts:
October 2nd – pre-conference gathering for registration followed by an ICO
party.
October 3rd – blockchain market & use cases.
October 4th – tokens & technology.
BFC 2018: bringing distributed ledger technology into focus
Blockchain and fintech have become an interesting duality.
Though blockchain technology now permeates a great number of industries, the financial landscape bears a significant emphasis on the ecosystem.
Fintech has elicited the development of new technologies inspired by blockchain. One of such developments is Distributed Ledger Technology (DLT).
DLT bears more than a passing resemblance to blockchain, with a few subtle – but important – differences. The DLT theme, how it applies to fintech, and its nuances, advantages, and limitations, will be a specific focus of the BFC event this October.
The BFC will deal with the following topics within the DLT landscape:
Tokenization
Application areas
Use cases (both blockchain & finance)
BFC 2018: agenda highlights
The BFC offers an agenda packed with fintech, DLT, and anything blockchain-related.
The organizers expect to have at least 40% of attendees coming from international financial institutions and 50-plus industry leaders featuring during the conference.
To round up the offering, BFC 2018 will include a technology showcase hall with over 20 exhibitors displaying the latest advancements in blockchain-fintech.
BFC: fostering creativity through workshops
The development of new concepts and technologies begins with a common denominator:
creativity.
This inherently human trait is the underlying force that turns an idea, a concept, into something tangible and real.
The organizers of this year's BFC event will ensure a great deal of interactivity throughout, as break-out workshops and other activities are likely to happen, bringing diversity and collaboration to the attending community.
Conclusion
BFC 2018 promises to be bigger and better than the 2017 event in just about every way, with a greater number of speakers and workshops.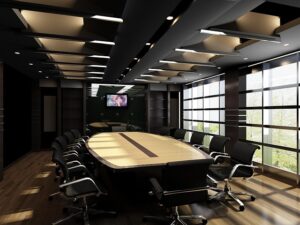 The event will become the focus of fintech-blockchain professionals the world over, hosted in the quaint city of Dublin.
For more information and booking, visit the BFC website.