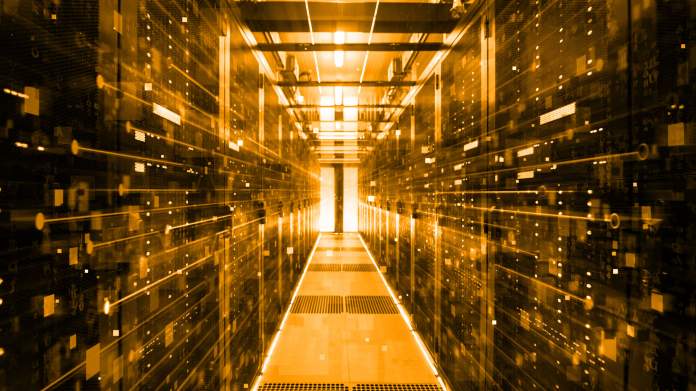 Cloud-mining has proven to be the most user-friendly way to mine cryptocurrency. It doesn't require much technical knowledge, no hassle from the customer side and allows to reap the benefits of remote mining. In most cases, mining facilities are managed by a service provider who rents out various forms of mining contracts. The profitability of cloud mining is quite sensitive to the token's price fluctuations and the cost of energy in the area where the mining farm is located.

Today we will review a cloud mining service provider called MiningFriendly. The company was founded last year and headquartered in Norway where one of its mining facilities is stationed. The management, as well as the R&D department, are based in Switzerland. At the moment, MiningFriendly has 12 farms spread across 4 continents.

The most striking difference between MiningFriendly and the other popular services within the same niche is the company's business model and focus on making mining easy and accessible to all.
MiningFriendly's Brief History
The company's CEO, Dr. Jürg Richards, is an ex-floor trader who is highly-skilled in risk and asset management, private banking and investments. He is also a managing partner, advisor, and consultant in institutional blockchain and cryptocurrency matters at Rothbadi & Co. Apart from being so skilled in finance, Jürg is very inventive. Thus, he has designed an automated crypto trading system called TimeTravel.Tech which functions as a crypto trading platform. Having bought his first bitcoins in 2015, Jürg started embracing the potential of crypto technologies and blockchains. This lead him into crypto mining in 2017, a year before MiningFriendly was founded.  
Switzerland, known for its crypto-friendly environment, leads the way in cutting edge technology. Take Zug for example, home to Crypto Valley, the equivalent to Silicon Valley but for crypto. The Swiss government-supported Crypto Valley Association (CVA) is a big player that contributes in creating a favorable environment for crypto-development to thrive along with CV Labs, a unique place in Crypto Valley where great minds and new ideas come together, to discuss and to innovate.  Thanks to the vibrant crypto community and Katie Richards' (Jürg's wife) active involvement in Crypto Valley activities including Women In Blockchain Switzerland, Jürg was attracted to the Blockchain ecosystem and began developing a hybrid mining-trading system for cryptocurrencies – combining of the best of both nascent crypto mining and traditional trading practices to ensure the company's success.
As a customer of MiningFriendly, you benefit from the most advanced data protection law and the neutrality of Switzerland. And, not to forget, the country's high level of security, economic and political stability and good reputation.

MiningFriendly's distribution partners include experts from finance and IT, e.g., Pavel Kostrbel, a serial entrepreneur investor, Blockchain and crypto-mining enthusiast, William Brower, Trade Station (TS) programmer and developer, Mário Bittencourt, software engineer and Mario Giliberti, administrator and financial manager of a production company.
Mining Scalability Shares
MiningFriendly offers an impressive variety of contracts. Their length ranges from 1 to 3 years with a possibility of renewal. Investment plans are very flexible and can be tailored Some plans are great for short-term profits, others are perfect for longer-term strategic investments. One plan is non-binding and can be discontinued at any time.   Others expire or renew automatically and can be upgraded. For example, Plan A can terminate at any time and automatically expires after one year. Plans B, C, and D run for exactly 1 year with a simple interest formula without early termination. Plan E runs for three years without early termination but offers compound interest. As a MiningFriendly's customer, you rent mining capacity shares. Depending on the type of mining capacity you choose, you can receive 10% up to 40% in returns depending on your purchase amount. The minimum investment is $200 whereas the maximal is $100,000 in the shop (more available upon request).
Profitability
The most attractive thing about MiningFriendly is the predictability of the profits. It is known in advance and will not change despite market fluctuation. As the company states on its site, "We do not speculate on cryptocurrencies. We produce cryptocurrencies (mine them) and sell the mining profit daily on an exchange for fiat currencies". That's a compelling Swiss statement.
Payouts
Depending on the contract, you can choose to receive payouts daily, monthly or at the end of the year. Payouts can be made in a mined cryptocurrency or one of four supported fiat currencies: USD, GBP, EUR, or CHF.
How To Participate?
You can start with a 30-day free trial that will earn you $10 without having to invest anything at all. In the online shop, you can proceed directly to buy a mining capacity share for either 1 year or 3 years. The minimal investment starts at $200 and earns you a 10% return. Deposits are processed automatically and you can start mining as soon as your order is confirmed. The first returns can already be withdrawn in a week's time.
Currently, you can choose one of 7 mining capacity share sizes with increasing profitability percentages. You can also experiment first with the profitability simulator here to define the plan that suits you best.  

MiningFriendly is actively planning to expand and looking for strategic partners worldwide. If you are interested in becoming part of their team, contact them here.