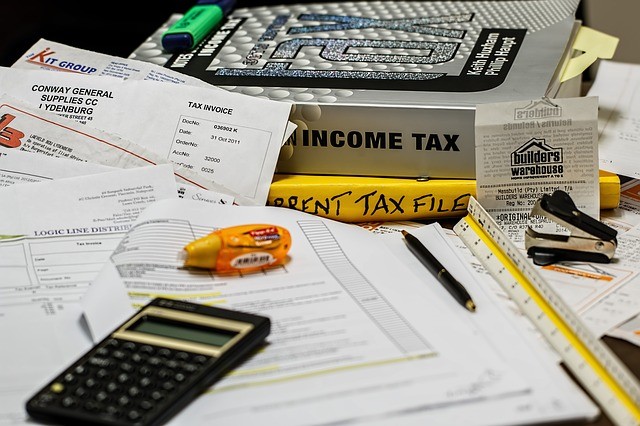 Cryptocurrency adoption is slowly, but surely, coming into a reality. A lot of countries are starting to see cryptos as a valid alternative for payments of services and even taxes, choosing Bitcoin (BTC) as the preferred method due to its trajectory. Bitcoin (BTC) remains the cryptocurrency with the highest acceptance rate by both individuals and even companies. It also seems like the most famous crypto is also recovering in price, climbing back up to the higher end of the $5,000 mark.
This whole situation has allowed for payment providers like Bitpay to begin offering new services. Just a few days ago, it was announced that Bitpay would begin offering to pay tax returns with Bitcoins (BTC) thanks to a new partnership. According to the announcement, users will be able to obtain their tax returns in Bitcoin (BTC) if they choose to.
Refundo, the company that partnered up with Bitpay, is currently processing tax returns through a token called CoinRT. As explained by Rolf Haag, Head of Business Solutions at BitPay, this new partnership will allow for higher transaction speed and lower costs for Bitcoin (BTC) payments. The system will be easy to use, only requiring participants to sign up for an account with Refundo, where a unique routing and account number will be provided and where tax information will have to be submitted. After the IRS begins the issuing of tax returns, Bitpay will begin processing payments and depositing Bitcoins (BTC).
Adding Bitcoin was a natural fit for our customers who often do not have traditional checking accounts, pay high check cashing fees and regularly send money internationally. CoinRT enables them to get Bitcoin quickly and easily for one flat fee
Roger Chinchilla, CEO at Refundo
It is worth noting that Refundo's platform requires compliance with the Securities and Exchange regulations and Know Your Customer rules for which all customers will have to go through in order for their accounts to be activated. Refundo is looking to expand its current services by offering new payment methods and therefore, attract new customers.