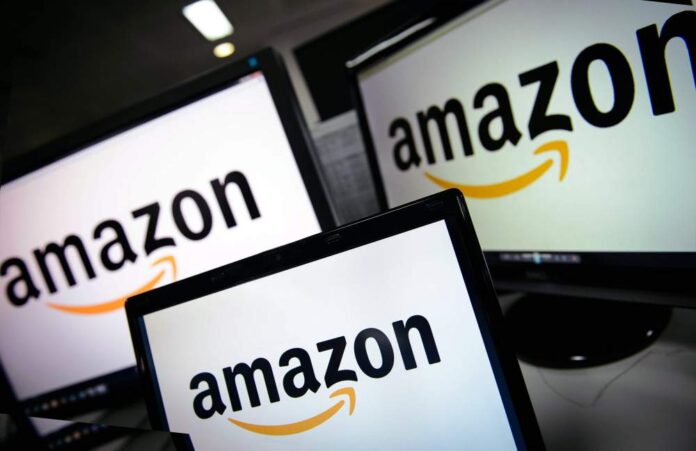 It is an exciting time for blockchain technology. With a lot of new players, and even old and established ones, promoting new platforms and developing new applications based on blockchain technology to take advantage of its benefits, blockchain tech is seeing new heights like we haven't seen before. It is a constant battle for the scalability of projects to determine which one comes on top, attracting new customers to its existing platforms and creating new opportunities to further develop the tech.
One of the top promoters in new techs is Amazon. It is no secret that one of the major logistics and online shopping giants is always looking to improve and expand its current services. Amazon is one of a kind, a comparison point of online shopping enterprises that paved the way for today's e-commerce market. This is precisely why Amazon keeps on investing in new ways to develop more efficient platforms, having already invested millions to create its own new blockchain platform.
The investment paid off and now Amazon is launching its Managed Blockchain service. On this platform, customers will be able to manage the blockchain network to perform transactions keeping a decentralized cryptographical and verifiable record. Amazon Managed Blockchain will be able to perform millions of transactions through an open code source and allow for the programming of applications based on other blockchains like Hyperledger Fabric or Ethereum.
Customers want to use blockchain frameworks like Hyperledger Fabric and Ethereum to create blockchain networks so they can conduct business quickly, with an immutable record of transactions, but without the need for a centralized authority. However, they find these frameworks difficult to install, configure, and manage.
Rahul Pathak, General Manager, Amazon Managed Blockchain at AWS
Other major companies have already joined to participate in the development of this new service offered by Amazon. According to the Digital Technology Manager of Nestlé Oceania, Armin Nezhat, commented on the development saying that they now have a tool available that can ease the Hyperledger Fabric network configuration to perform transparent and more efficient processes in the supply chain process. Another company that has shown interest in the Singapore Exchange Limited (SGX), commenting on their plans to use the Amazon Managed Blockchain services for the investments made in the Hyperledger Fabric to ease the blockchain network configuration process, allowing for a higher commercial value and a more efficient system.