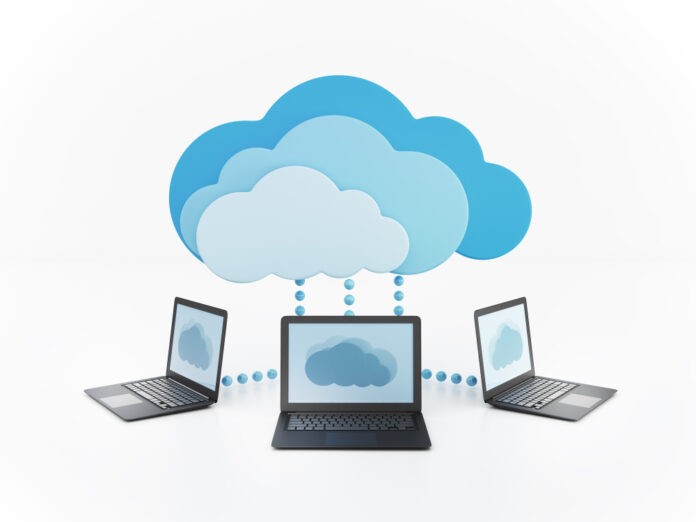 Cloud mining services have a lot of advantages over physical mining rigs. They help you increase your bitcoin holdings without facing the challenges that come with purchasing a mining rig. However, there are malicious firms in the pool of cloud mining platforms. Therefore, you have to be careful to avoid falling victim to such fraudsters.
We have compiled a list of the top 10 cloud mining services to help you choose the option that best suits your needs.
IQ Mining
IQ Mining is a leading cloud mining service provider that switches between the most profitable crypto coins and converts them into bitcoin (BTC). By using this platform, you can get a payment once a day. Also, you can select up to five currencies.
This platform's distinctive features include,
Automatically switching to the most profitable crypto coins

The firm has affiliations with international partners 

It has a stipulated payback period and amount

Its payment transactions do not have commissions
Genesis Mining
Genesis Mining has proved itself to be a reliable cloud mining service. Through its site, you can monitor some mining firms. In so doing, the service increases transparency, explaining why it is famous among cloud miners.
Using this platform has several benefits. These include,
You can mine any crypto coin that is listed on its website

You do not have to install any software

The firm transfers all capacities to other pools should its system fail
Bitcoin Pool
Bitcoin Pool is provided by Bitcoin.com and seeks to offer the most competitive cloud mining service. Setting up the software is easy and you can mine BTC, ETH or BCH. On top of this, you can monitor mining through iOS and Android mobile apps. 
The advantages of using Bitcoin Pool are,
It is provided by an established firm

You get to enjoy high Pay Per Share (PPS) rates

You can keep tabs on your account using mobile apps
Hashflare
Hashflare is a subsidiary of Hashcoins, a mining rig manufacturer. This platform gives you an opportunity to buy mining power for a variety of cryptocurrencies including BTC and ETH. However, the company only supports ETH contracts at the moment.
The advantages of using Hashflare include,
Quick connection

Nearly instant withdrawals

There are no hidden fees

You get clear statistics on the status of equipment on your account
Nuvoo Mining
Nuvoo Mining offers other services apart from cloud mining. For instance, the platform offers you a chance to rent a mining farm that is created by experienced experts in the field. The farms are based in Quebec, Canada, and the cold climate helps you cut energy costs.
With Nuvoo Mining, you can enjoy benefits like,
No added charges

Low electricity and cooling costs

You can mine a variety of cryptocurrencies
AlienCloud
AlienCloud doubles up as a cloud mining provider and a crypto exchange and wallet. Its cloud mining service is well-known in the crypto community and has high levels of user confidence. On top of this, the platform has four languages. These are English, Chinese, Korean, and Russian. 
The perks of using this service include,
Contracts remain valid indefinitely

Their mining equipment has 100 percent warranty

The use of computing power is not restricted to time
CCG Mining
CCG Mining is an international cloud mining platform with branches in Latvia, Austria, and Poland among other countries. The platform lets you mine ETH, BTC, Zcash, XMR, LTC, and BHC. Considering the firm has operations in different countries, its services are seamless.
Advantages of using CCG Mining are,
The service has an international mining platform

It has a wide variety of contracts to choose from

You can determine how much you have made using the income calculator

You can start mining immediately after completing your registration

The platform has a 24/7 technical support team
AGIO Crypto
Despite being a relatively new firm in the cloud mining service sector AGIO Crypto has become famous very quickly. It is a reseller of big firms like Bitmain and Saint Bitts. On top of this, the firm lets you mine a variety of coins including BTC and ETH. Additionally, the company uses the latest equipment in the market and has a 24/7 technical support team.
The advantages of using this platform are,
The contracts are valid indefinitely

You can sell or donate a contract

The platform has a prediction calculator
BitDeer
BitDeer entered the cloud mining service space in the past year. Over the year that the firm has been operational, it has become one of the leading distributors of bitcoin mining power. 
The benefits of using this firm include,
The platform associates with mining pools such as BTC.com and Antpool

It offers excellent prices and services

You get to enjoy a wide range of mining tariffs for leading crypto coins

The average return on investment (ROI) period is 100 days
EOBot
Launched in 2013, EOBot is one of the oldest cloud mining services providers in the market. It lets you mine a wide array of crypto coins including BTC, ETH, and XRP. 
This platform has advantages like,
Its website is user-friendly and supports several languages

You get to enjoy low minimum withdrawal limits

There are a lot of packages to choose from
While cloud mining platforms help you avoid problems such as fluctuating hash rates and finding cooling solutions for mining rigs, they also have their limitations. These include,
You can be easily scammed out of your hard-earned money

You do not get to educate yourself on mining the coins

The cost of purchasing a cloud mining package can be high

The mining rewards are lesser compared to mining using your own hardware