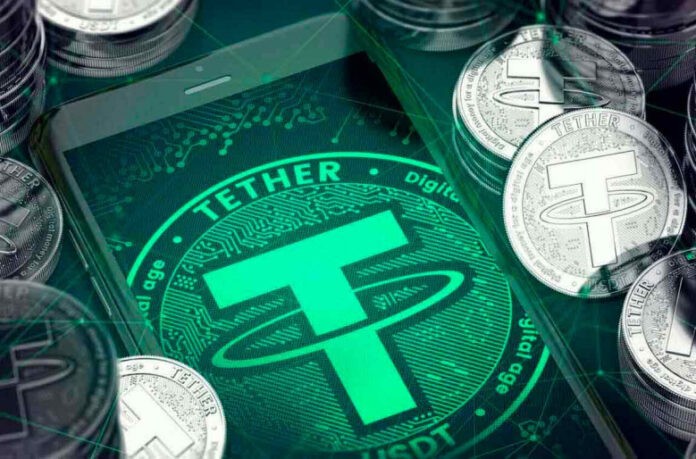 The Wall Street Journal recently published an article claiming that Tether is used to pump BTC price.
The co-founder of Coin Metrics responded to the post and its writer with heavy criticism.
He wrote that the author did not do the necessary research, and has instead just repeated wrong information.
The Wall Street Journal was recently heavily criticized by the co-founder of a crypto insight and data company, Coin Metrics. The firm's co-founder and the former Fidelity crypto analyst, Nic Carter, fired back at the WSJ's article that claimed that Tether (USDT) caused the so-called Bitcoin Bubble.
Another WSJ Crypto Article Faces Heavy Criticism
Carter criticized the article named "Behind the Bitcoin Bubble," written by Andy Kessler. According to him, the writer of the article failed to evaluate and check the data behind his claims, and has just "blindly repeated a fanciful claim from an anonymous blogger in order to imply that Bitcoin's price was somehow dependent on Tether."
Kessler was skeptical of Bitcoin throughout his article, and a good part of his text revolves around the work of a blogger known as CryptoAnon. The blogger wrote a post called "The Bit Short: Inside Crypto's Doomsday Machine," which went viral.
The post insisted on claiming that two-thirds of BTC purchases are made with Tether on pretty much any given day, as Kessler mentioned it. According to him, this is a clear indication that Tether is being used to boost Bitcoin's price.
The Article Relies on Insufficient Data
Kessler did not stop there — he also said that "Bitcoin is nothing, it's vapor, a concept of an idea. Transactions using Bitcoin are few and far between. It's not a store of value—anything that drops 30% in a week can't play that role." He also found it suspicious that Coinbase doesn't support Tether, questioning whether or not the exchange "knows something." Instead, the largest US exchange uses USDC.
Carter, on the other hand, said that any attempts to assess trading between the two coins by relying on data called CoinLib was indefensible, as this data is not sufficient to make any solid conclusions. But, as he points out, the mainstream financial press tends to find these false claims and amplify them without making the necessary checks.
In the end, Carter demanded that the WSJ and Kessler retract and correct the article after doing more research.