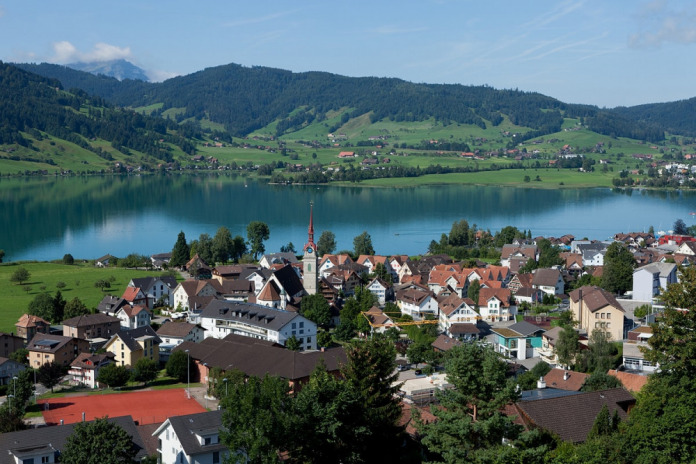 The Swiss canton of Zug has decided to expand the use of cryptocurrencies.
From this point forward, individuals and businesses will be able to pay their taxes in crypto.
For now, only Bitcoin and Ethereum are accepted and will be converted to francs by Bitcoin Suisse.
Switzerland once again demonstrated that it is one of the crypto-friendliest places in the world by started to open up to cryptocurrency payments. The country's canton of Zug just announced that it now accepts tax payments in cryptocurrency.
Zug Now Allows Tax Payments in BTC and ETH
The move did not come suddenly — it has been expected ever since last year. Back in 2020, the country's authorities said that February 2021 will bring the ability to pay taxes in Bitcoin or Ethereum. For now, the ability is limited to people and firms located in Zug, and it only includes amounts up to 100,000 CHF, or around $111,300. The country also pointed out that it will not accept partial crypto payments. 
Zug has been one of the crypto-friendliest places in Europe, to such an extent that it was nicknamed the Crypto Valley. It is rich with crypto and blockchain-based companies that sought jurisdictions with crypto-friendly regulations. 
Heinz Tannler, the finance director of Zug, commented that the canton finds it very important to keep promoting the use of crypto in everyday life and make it as simple as possible.
Taxpayers will have to Apply for Crypto Tax Payments
The canton has been partnering with various crypto companies, as well. One example is Bitcoin Suisse, a local cryptocurrency custodian, and a known broker. The partnership will see the company convert crypto tax payments into Swiss francs, which will then be sent to the country's tax office.
Residents who wish to pay their taxes in cryptocurrency will have to request it for the time being, as explained by the Zug Canton site. After their request is processed, they will receive a link via email, which will take them to the crypto payment option.