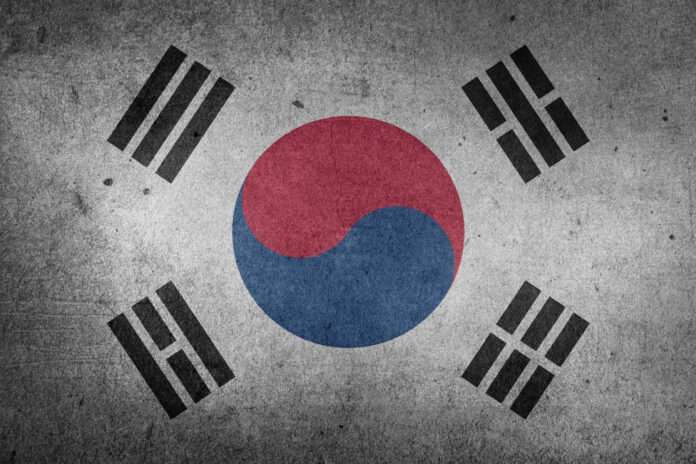 South Korea has made another step towards adopting blockchain technology.

The country's Shinhan Bank partnered with ICON to use the Zzeung app for KYC verifications.

As a result, users will be able to open bank accounts remotely via mobile apps.
South Korean blockchain network, ICON, recently had its technology arm, ICONLOOP, post a major announcement. The announcement revealed a new partnership with Shinhan Bank, which will lead to issuing KYC compliance certificates. As a result, South Koreans will be able to use ICON's app to open bank accounts remotely, and still meet KYC requirements.
South Koreans can Open Bank Accounts through Zzeung App
Shinhan Bank is the second-largest bank in the country and is estimated to hold $375 billion in assets. Thanks to the new partnership with the ICON project, customers will now be able to use the decentralized identity (DID) technology of the Zzeung app to open accounts in the bank.
How will the Zzeung app work for Shinhan Bank 🇰🇷?

1/ Users are required to download the Zzeung mobile app and verify their identity using a Korean telecom service.

At this point, a verifiable credential is issued via ICON's public network $ICX similar to Jeju Island use-case.

— ICON – Connecting Blockchains 🌐 (@helloiconworld) August 26, 2020
This is possible due to the security and immutability of blockchain technology, which was speculated to be an excellent way for allowing users to prove their identity. With DID technology, users will have digital compliance certificates that will allow them to skip the standard KYC procedures.
4/ A private blockchain network is used to verify any forgery of identity information. Congratulations to our partner @ICONLOOP1 and the team involved in these monumental achievements! We look forward to many more to come 🚀

Full press release below:https://t.co/oR744Xw3dN

— ICON – Connecting Blockchains 🌐 (@helloiconworld) August 26, 2020
These processes are usually long and complex, and quite redundant with this kind of technology around.
Zzeung app is currently the only app of this kind that was approved by the Financial Services Commission. As such, it represents the first commercialization of DID services in the financial sector, according to Jong-hyup Kim, ICONLOOP's CEO.
He added that, in the future, the plan is to expand the app to other industries that might require verification. As the app becomes more widely accepted, it can completely replace modern IDs, in South Korea, and eventually, around the world.
The App Already has Alternative Uses
This move represents the first use of DID technology in the financial sector. However, such tech was already used earlier this year for tracking the spreading of COVID-19. In fact, anyone who wishes to visit Jeju Island, which is among the more popular locations for Koreans, must use the app to record their movement and maintain distance from other users.
Lastly, other banks are also set to start using Zzeung for KYC compliance verification, and they are to do so later this year, including IBK Industrial Bank and NH Nonghyup Bank.