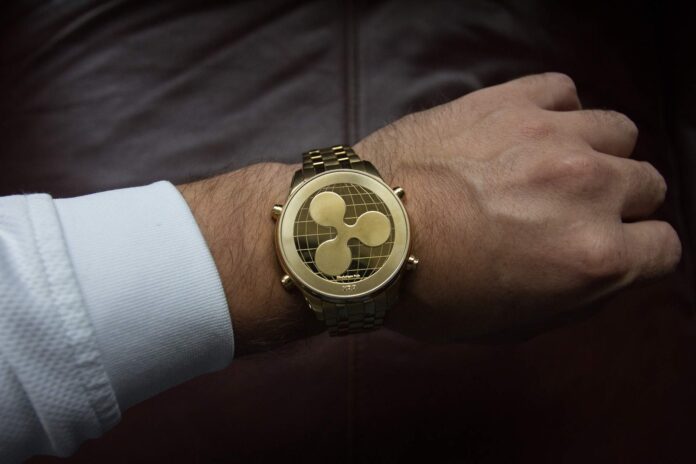 On Monday September 17th, Sagar Sarbhai, head of regulatory relations for Asia-Pacific and the Middle East at Ripple said in an interview that the company was close to launching its very expected product, xRapid.
According to the interview held by CNBC, the launching is only a few weeks away. The xRapid platform seeks to enable banks to do transactions a lot faster, transforming the standard 2-3 days wait time into just a matter of minutes. The platform will settle international wire transfers using XRP, enabling for banks to obtain funds almost right away to eventually credit such funds into the clients' accounts.  
As the system is set to work today, in order for a bank to process a cross-border transaction the bank in question requires a pre-funded local currency in order for the transaction to be carried out, meaning that the funds must arrive and be credited into the account for the client to be able to use the funds. With XRapid, the system will replace the transferring of fiat with XRP (cryptocurrency), converting the local currency into the XRP tokens to eventually move it overseas and convert it back to the desired currency once received; which will cut the time frame of international wire transfers to just a few minutes.
The company has already aligned a few partnerships in place with major financial institutions such as Santander Bank and American Express for another one of their products called xCurrent, although this does not mean that the financial institutions in question could also start using xRapid in the near future. Ripple has not announced any partnerships for xRapid just yet but major money transfer companies such as Wester Union and MoneyGram have tested the platform. With over 120 partnerships already aligned for Ripple's product, xCurrent, it's just a matter of getting the project going for Ripple to start signing on new deals for xRapid.
xRapid would be the first product that actually uses XRP, unlike xCurrent which enables banks to confirm each stage of a cross-border payment in real-time. Although volatility may be a major red flag for a lot of companies that would benefit from such product, Sarbhai was certain that the regulatory environment was working towards a better framework for the industry, which would eventually bring a more stable economy for cryptocurrencies in general.
Sagar Sarbhai, head of regulatory relations of APAC and the Middle East at Ripple, discusses the regulatory landscape for blockchain technology.