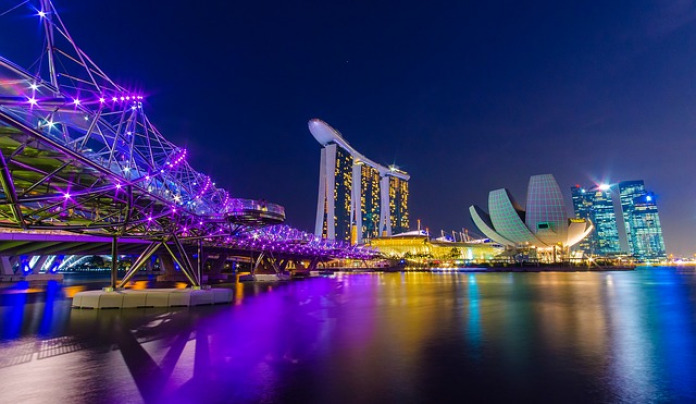 Crypto exchange OKCoin has just opened a new office in Singapore.
The expansion will allow users from Asia and Oceania to trade crypto on one of the world's oldest exchanges.
The exchange's new office is in complete compliance with the local rules and guidelines.
OKCoin is one of the oldest crypto exchanges in the world, but even so, it continues to operate at full strength. In fact, the exchange just announced its expansion to Asia, which will allow users of this continent — as well as those living in Oceania — to trade cryptos on its platform.
OKCoin Arrives in Singapore
Earlier today, October 8th, OKCoin announced that it is opening a new office in Singapore. Apart from the citizens of Singapore, the exchange will also serve users from the rest of the Asian region, as well as those from Oceania. 
The move comes around five months after Singapore's financial watchdog granted it the appropriate exemption. The exchange has already added support for the country's native currency, the Singapore dollar.
Not only that, but the SGD already has pairs against Bitcoin and Ethereum. 
The new office's general manager, Khairi Azmi, noted that the exchange has also taken the necessary steps to make sure that its operations will be in total compliance with the local regulations. 
The Monetary Authority of Singapore (MAS) has placed these guidelines and requirements in effect earlier this year, in January. The so-called Payment Services Act (PSA) obligates all crypto-focused companies to apply for special operating licenses.
These include a payment institution license, and a major payment institution license. "As we take a careful regulatory-first approach, Singapore is a very attractive market for us given the steps MAS has taken to define a clear regulatory roadmap," Azmi added.
Singapore's Crypto Scene is Evolving
Another noteworthy development includes the fact that Singapore's private sector seems to be opening up to digital currencies. The Singapore exchange revealed last month that it plans to add price indexes for two different coins — BTC and ETH. 
The move comes in partnership with CryptoCompare — a UK-headquartered crypto data company. Thanks to this partnership, exchanges can use CryptoCompare's price feeds to keep track of price changes in real-time, and allow traders and investors to make the best decisions.
Also, data from June 30th of this year has shown that Singapore had 26 registered exchanges, which made it share the third spot with the US, and bested only by the UK and Hong Kong.