Following in the footsteps of animal art NFT collections like Bored Ape Yacht Club, Panda Fight Club is all set to take the stage. The project has garnered widespread attention from the crypto space just a few days into launching. It aims to overhaul video gaming with a unique, innovative approach. 
The pre-sale will begin on September 13th at 8 PM UTC, and the public sale is slated for September 14th. The price of each NFT is fixed at 0.0888 ETH.
What is Panda Fight Club?
Panda Fight Club is a collection of 8888 randomly generated NFTs with more than 100 different hand-crafted attributes. As the name implies, it will grant holders access to an elite club. The team has an NFT-powered project in the pipeline that claims to combine video game wagering with blockchain technology. It is scheduled for release in the last leg of 2021. 
Staking the Pandas, members can wage war with each other. The winner gets to take all the Pandas in escrow. The NFTs serve additional utilities like governance and voting. As the project progresses, the community will have a say in the project development and will play a key role in deciding the game's features. Events and competitions will be conducted from time to time to stir engagement in the ecosystem. This is expected to boost the value of the tokens further. 
Unique traits and weapons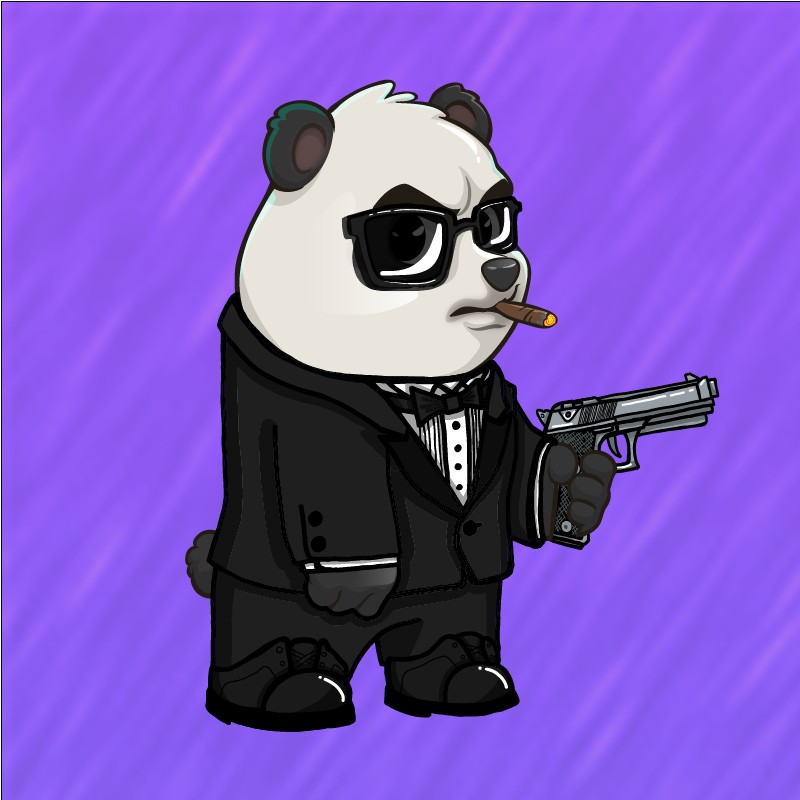 While the skin tone of the Pandas can range from common to exotic, their eyes will define the path each chooses to take. Weapons can range from a battle staff to a super rare ray gun. Clothes are just for aesthetics, with no special powers. Some will wear sneakers, while others may be barefoot. Some will have cigars; others won't. Each Panda is set apart by a unique combination of attributes. 
The NFTs are unveiled soon after minting. Although the design followed a realistic aesthetic, the final version is fun and playful, in line with the current trend. They are set against vibrant backgrounds that add to the charm.
A portion of the proceeds from the sales will be donated to Pandas International. 
The road ahead
Panda Fight Club has only kicked into gear. The website has some exciting events and milestones scheduled for 2021. For example, the first supporters will receive an airdrop of ETH into their wallets after the NFT minting. And a special edition giveaway of 75 rare Spec Op pandas will be held in the community discord.
Coming from a video gaming platform, Panda Fight Club is primarily dedicated to players. However, if the project manages to gain the hype it is going for, the NFTs will turn out to be a lucrative investment.