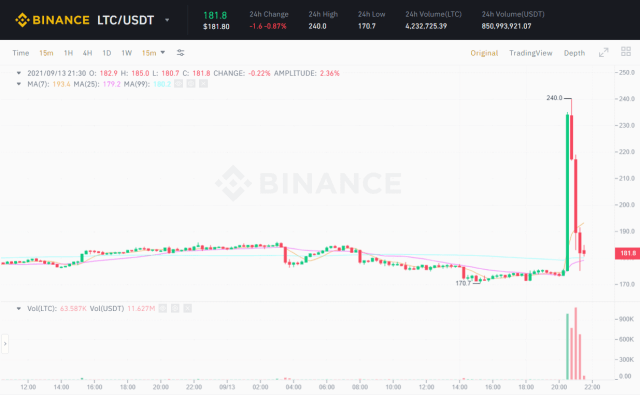 A hoax report on a supposed partnership between Litecoin and Walmart sent the price of LTC on a 35% pump and dump.
Mainstream Media duped by Walmart Hoax
Yesterday, a fake press release popped up on the distribution platform GlobeNewsWire that announced a partnership between the #17 cryptocurrency on CoinMarketCap. According to the hoax, Walmart would have included Litecoin as a payment option in their online stores. 
The fake announcement quickly made headlines and was even taken over by major news outlets, including CNBC and Reuters. A Walmart spokesperson ultimately confirmed that the story was indeed a hoax.
LTC Price pumped by over 30% 
The pump started yesterday at roughly 1:30 pm and peaked about 20 minutes later with a price increase of roughly 32% according to CoinMarketCap. About half an hour later, the LTC price stabilized again a little higher than baseline.