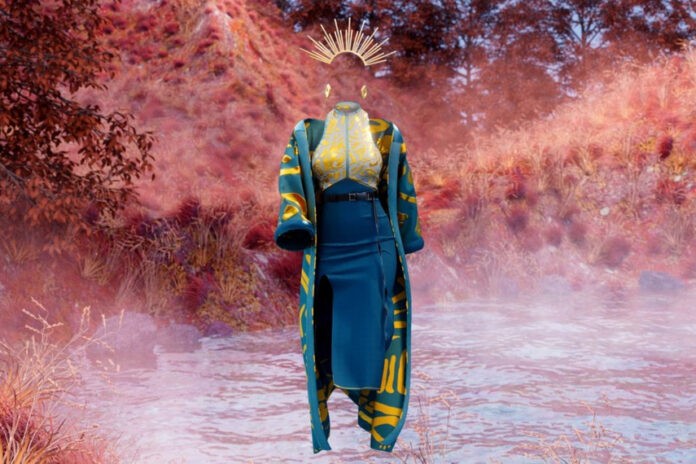 Stephanie Fung is the artist behind the first 3D Qipao. She is one of the most promising faces in China's booming fashion industry. Her vivid aesthetic has got her high-profile clients from around the world, including Jo Malone and Selfridges. The latest to tap into Fung's heritage-rich artistry is Glenfiddich, the prominent single-malt whiskey brand. 
Fashion, art, and whiskey — How will this bizarre combination cater to the ongoing NFT revolution?
Let's find out. 
Exploring crypto, art, and culture
Glenfiddich has approached Stephanie Fung to design a limited edition NFT fashion collection. It is inspired by the Filigree energized work of artists from the Grande Composition: Glenfiddich's new art platform where artists from 19 countries will publish their art.
 "They all have distinct styles and different backgrounds so it was beautiful to bring them together in a digital fashion lens. I wanted to retain the artist's prints and styles but fuse them with modern tech-wear cuts while adding hints of Chinese embellishments," says Fung about the work. 
The collection is now published on the youth culture hub, HighSnobiety. It is up for auction on Foundation, an NFT marketplace that fosters a network of artists, creators, and collectors. The proceeds from the sales of the collection will go towards helping and promoting young digital artists.
What is in it for Glenfiddich?
Glenfiddich's dive into NFTs can be seen as a marketing strategy to expand their userbase to the young tech-savvy population in Asia. Being a hot sector, NFT is a popular tool many brands have been employing to lure in customers. For example, in August, Coca-Cola joined hands with 3D creators at Tafi to host an auction for special-edition virtual 'loot boxes' of NFTs. Just recently, Rebecca Minkoff became the first female American designer to create NFTs for her collection as part of a collaboration with Yahoo. And, the September issue of Vogue Singapore featured 15 commissioned NFTs for sale. 
NFT is leaving its mark in every industry and brands are evidently making full use of the boom. Do you believe Glenfiddich will capture an otherwise elusive user base through digital collectibles? Leave your comments below and let us know.