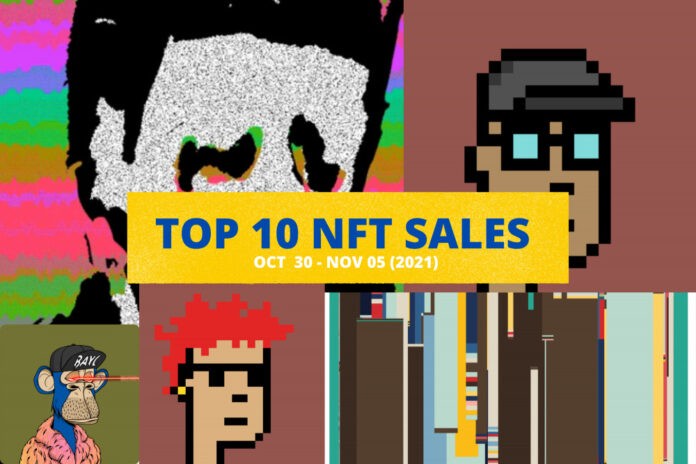 It is widely speculated that the NFT market is going into hibernation. Delphidigital reports that NFT sales volumes are on a downtrend since September, despite the uptick in new buyers. The influx of crypto-amateurs, celebrities, and brands into NFTs may be partially responsible for the cool-off in terms of sales and prices. But that also means the industry is stepping into a more stable, sustainable phase.
The sales may be on a decline, but there is definitely no lack of buzz, with everyone racing to onboard the NFT bandwagon. We have rounded up the most trending news from the last seven days so that you still lead the NFT conversation.
Legendary film director Quentin Tarantino will release seven uncut scenes from the iconic movie 'Pulp Fiction' as NFTs in collaboration with Secret Network. If Tarantino is aiming to keep pace with popular culture, he couldn't have done a better job. The collection includes original handwritten scripts and exclusive audio commentary from Tarantino himself.

In what is assumed to be a pricey, awkward mistake, a seller put up a CryptoPunk NFT for sale at just 4.44 ETH ($19,366). That doesn't look like a bad deal, but here is a little perspective. CryptoPunk #7557 is one of the only 55 punks to feature a 'Tiara'. What is even more heartbreaking is that the female Punk was earlier offered 8.88K ETH ($31.48M)!

As it turns out, Squid Game, the unofficial play-to-earn game inspired by the trending Netflix series of the same name, is a scam. The self-proclaimed game developers have ghosted the project and the thousands of token investors. The social media accounts and websites associated with the project are also no longer available. The token price which skyrocketed to $2,861.80 on Nov 1 is now worth just $0.087.

Warner Bros is all set to release Matrix avatars exclusively on Nifty's. The NFTs are made using Epic Games' MetaHuman Creator, bringing to life the iconic franchise in a new-gen way. NFT launches have become a trend among leading production companies in an attempt to penetrate the younger audience and stay relevant.

While prominent crypto enthusiasts raise concerns over Facebook's rebranding to Meta and tech giants dominating the space, metaverse tokens on NFT gaming projects see a continuous spike in demand; MANA, SLP, and SAND, to name a few.
In the metaverse rage, many NFT projects witnessed huge volumes of sales in the last seven days. The average selling price of Sandbox NFTs grew by 103.04% and the trading volume by a whopping 965.09%. Axie Infinity and CryptoPunks continue to top the charts in terms of the trading volume. There are also a few noobs in the block who have left an impressive mark like Fat Ape Club, 2+2 Genesis, and Desperate ApeWives.
Top 10 NFT sales of this week
1. A Coin for the Ferryman – 1.33k ETH
Artist: XCOPY
Selling price: $6.02M
A major factor that drives NFT price is speculation. Whether it is artworks, music, videos, or tweets, NFTs launched in the infancy of the industry have a significant place in history. XCOPY is a pioneer crypto artist whose artworks are valued at around  $57,272,578.41 (12,514.192 ETH). His iconic GIFs have helped many contemporary NFT platforms grow and expand.
huge congrats to jpeggy and to one of my earliest supporters @ElectricM3at – they took a chance on an unknown artist on an underground website 💎 https://t.co/AFpAFrelHH

— XCOPY 🏴 (@XCOPYART) November 4, 2021
'A Coin for the Ferryman' reflects XCOPY's unique style that explores death, dystopia and apathy through distorted visual loops. XCOPY has sold 1,915 artworks, many of which are a part of premium collections.
2. CryptoPunk #2548 – 180 ETH
Collection: CryptoPunks
Selling price: $814.21k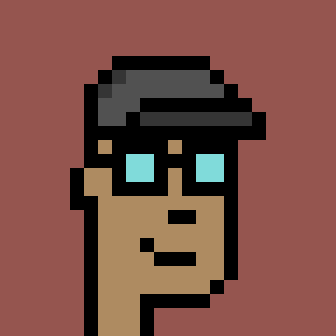 CryptoPunks had a slow week, with a 37.69% decrease in trading volume. In fact, the average selling price dropped by 12.77%. Although Punks dominate the Top NFT sales chart this week too, without a fail, the performance is subpar.
The topper features nerd glasses, a cap forward, and a smile!
3. CryptoPunk #8930 – 168 ETH
Collection: CryptoPunks
Selling price: $714.39k

This male Punk rocks his crazy hair with an earring and small shades.
4. Bored Ape Yacht Club #1606 – 160 WETH
Collection: Bored Ape Yacht Club
Selling price: $708.79k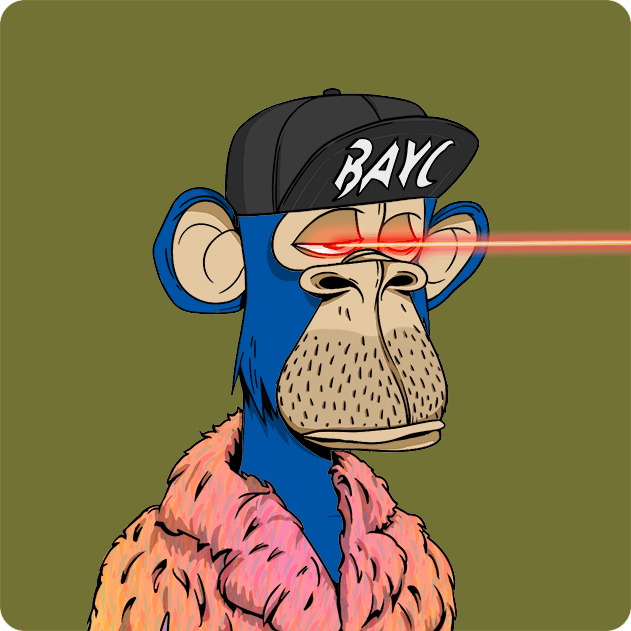 While the bored Apes saw a 6.11% surge in average price, the trading volume is down by 25.72%. This too-cool-to-shave blue Ape with laser eyes rocks a pimp coat and a BAYC flipped brim.
5. CryptoPunk #7088 – 155 ETH
Collection: CryptoPunks
Selling price: $673.77k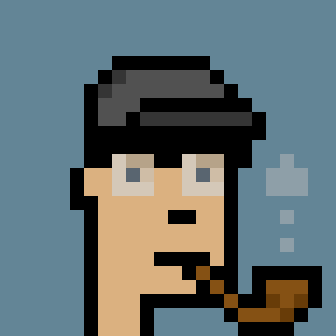 A quirky, cool Punk with horned rim glasses and a pipe.
6. CryptoPunk #8068 – 149.5 ETH
Collection: CryptoPunks
Selling price: $661.39k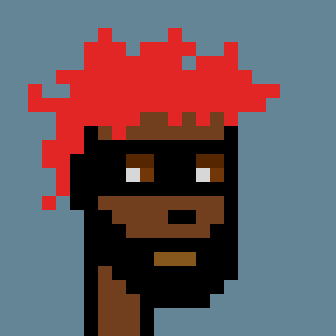 Another male Punk with crazy hair. He flaunts it with an eye mask and a normal beard.
7. CryptoPunk #2473 – 144.94 ETH
Collection: CryptoPunks
Selling price: $652.56k
This Punk takes his looks a little more seriously. With a luxurious beard and a knitted cap, he knows what he is doing.
8. Fidenza #937 – 144 ETH
Artist: Tyler Hobbs
Collection: Fidenza
Platform: Art Blocks Curated
Selling price: $648.28k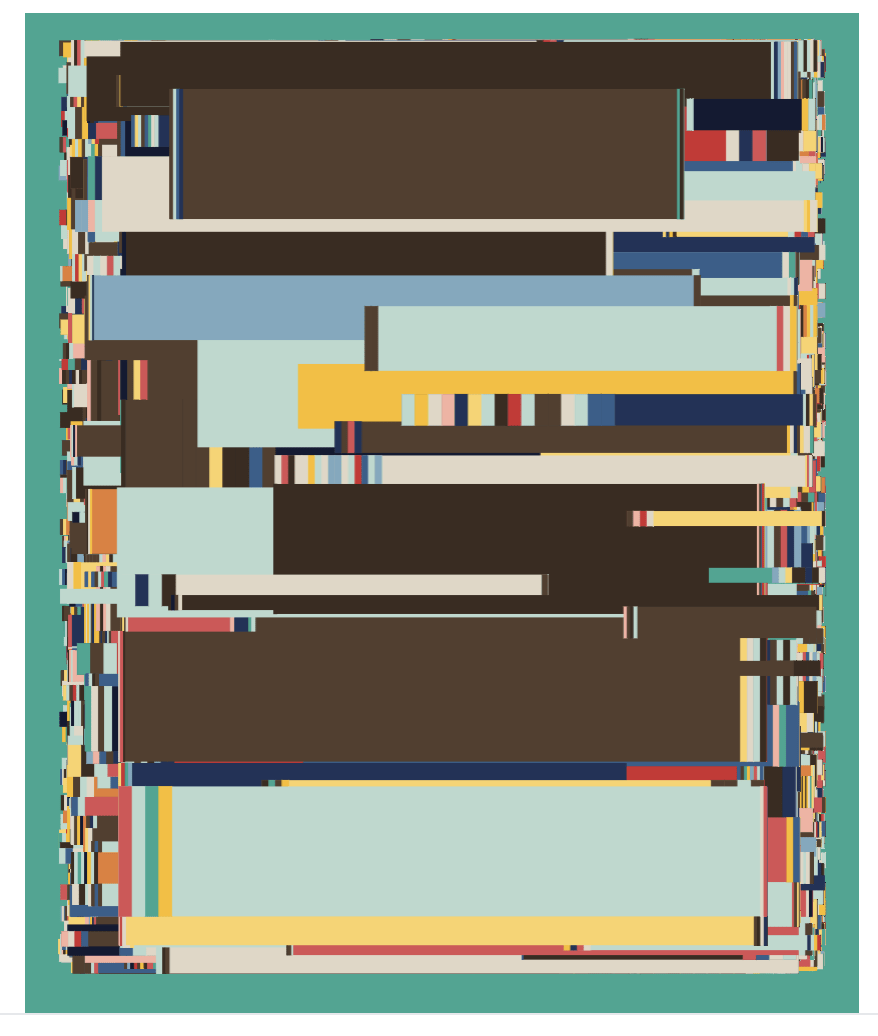 Tyler Hobbs is one of the most prized generative artists in the NFT space today. Fidenza is designed using a versatile algorithm that focuses on structured curves and blocks, the varieties of scale, organization, texture, and color usage to create an array of possibilities.0
9. CryptoPunk #1267 – 129.85 ETH
Collection: CryptoPunks
Selling price: $588.94k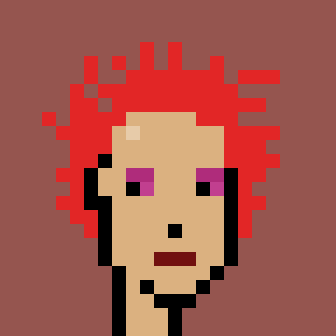 Seems like crazy hair Punks are all the rage this week. This Female Punk keeps it simple with purple eyeshadow.
10. CryptoPunk #6654 – 135 ETH
Collection: CryptoPunks
Selling price: $581.59k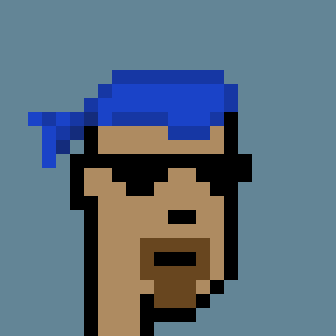 A bandana, dark front beard, and shades; talk about being punky-punk.
New to NFTs? Find out what are NFTs and why they are ridiculously expensive.