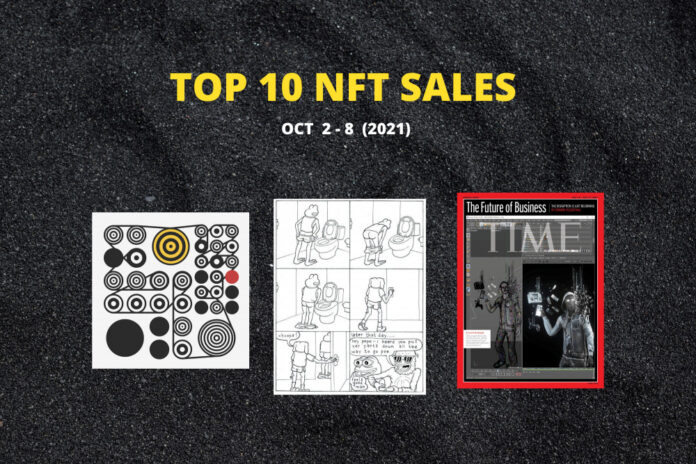 NFTs continue to break record sales, clogging networks and redefining art. 
When it comes to collections, Axie Infinity has no plans to leave the throne yet. With $406.81M in trading volume and 14,90,667 sales in the last 7 days, it unapologetically rules the market. Sky Mavis sourced $152 Million in funding led by Andreessen Horowitz a few days back for the game expansion. MekaVerse, inspired by the Japan Mecha universes, is the latest project to make waves in the market. There are 8,888 generative Mekas in total, each of which is to watch out for. CrypToadz by GREMPLIN from the Uniswamp, one of the most anticipated projects on the list, is croaking its way to the top with a 166.23% increase in trading volume from last week. 
And, the Evolved Apes scam remains a stain on the market. The head of the project absconded with 798 ETH amassed from NFT sales, leaving the project behind. But then again, with huge returns comes risk. It just reminds us to be alert, do our research.
So, let's take a look at the top 10 NFTs that sent the gas fees for a spiral this week. 
1. Ringers #109 – 2.1k ETH
Platform: Art Blocks
Artist: Dmitri Cherniak
Selling price: $6.93M
This prized NFT from ART Blocks Curated did not just top the sales charts this week. It has heaped the most money in the last 30 days! In fact, it is the most expensive NFT from the collection to date. 
AKIRA, the seller, claims that he made a 1.25M% return on the NFT, which he bought for just $550 around six months back.
So I sold today an @artblocks_io I bought for 550USD in March for 1.25m% return, an all time sale for an Art Blocks. Still prob nothing anon? Congrats to everyone involved and good to see it goes to a good house and surely a very hard to match collection!https://t.co/tZc5dROpST

— Akira 💯🦩 (@AkiraReloaded) October 2, 2021
Ringers NFT has garnered a huge following, especially in the last few weeks. It was launched by Dmitri Cherniak, a name that has become a rage in the NFT community. Curated art projects on NFT marketplaces are now a common sight, and for all the right reasons. Here, NFT platforms carefully vet artworks submitted by individual artists or groups before making them public to increase the chance of success. 
2. Pepe the Frog NFT Genesis – 1k ETH
Artist: Matt Furie
Selling price: $3.53M
Pepe is back with a bang. 
The first authorized Pepe the Frog NFT by Matt Furie, this comic artwork dates back to 2006 when he launched his Boys Club comic series on Myspace. It has been a favorite among 'memers' ever since.
Feels good man @StarryNight_Cap pic.twitter.com/IgrNSpz4hk

— VincentVanDough (@Vince_Van_Dough) October 5, 2021
It was bought by the NFT fund StarryNightCapital, which is on the run to assemble 'the world's finest collection of NFTs'.
3. TIME The Future of Business (Beeple Edition) – 675 ETH
Artist: Beeple
Selling price: $2.42M
Mike Winkelmann (aka Beeple) is known for his dystopian and post-apocalyptic artworks. In this Time's cover for the May 10th/17th 2021 issue, he portrays the emotional and intellectual aspects of the human journey towards digitization. The actual computer interface mid-design is captured in the image, complete with a wireframe render of a figure interacting on the left and a more complete version on the right. It was made using Cinema 4D and OctaneRender software.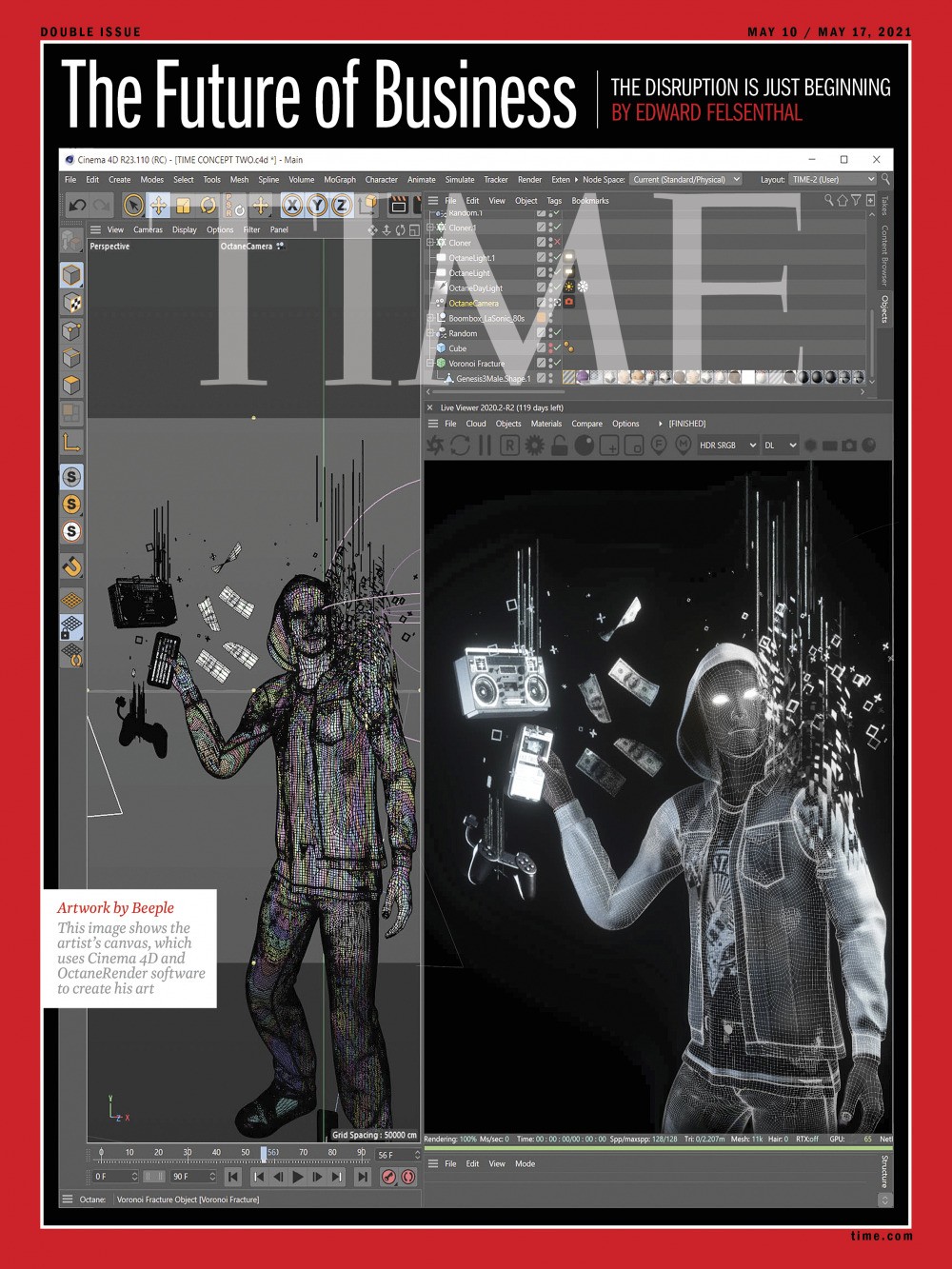 "With this artwork, I wanted to show how everyone is becoming more digital as more and more of our interests and identity are moving online. People's sense of self is quickly becoming a mix of real and virtual," he says.
4. Bad Flavour – 515 ETH
Artist: XCOPY
Selling price: $1.76M
If you remember, XCOPY topped the sales last week. His one-of-a-kind piece, 'Some Asshole,' was bought by Snoop Dogg for 1300 ETH.
The London-based crypto artist has been at the forefront of the crypto art movement since the start. He has sold 1,914 artworks so far, which are valued at $39,994,404.73 (11,011.402 ETH). While Bad Flavour has made it to the top 5 list this week, Snoop Dogg thinks this should be the lowest price for an XCOPY 1/1 character.
Big congrats to my frens @ARTMAN141 & @oficinastk for closing on the gorgeous @XCOPYART 1/1 "Bad Flavour" for 515e.

This may be the lowest price we see an XCOPY 1/1 character piece trade for, ever again.

Bella vita!

🍷⚔️~CdM pic.twitter.com/YLnaYsMcXQ

— Cozomo de' Medici (@CozomoMedici) October 5, 2021
5. CryptoPunk #4220 – 450 ETH
Project: CryptoPunks
Selling price: $1.53M
This Male Punk rocks eccentricity in Big Shades, Hoodie, and Shadow Beard. Maybe not exactly a rare piece as far as CryptoPunks are concerned, but has there been a time when Punks were not in demand?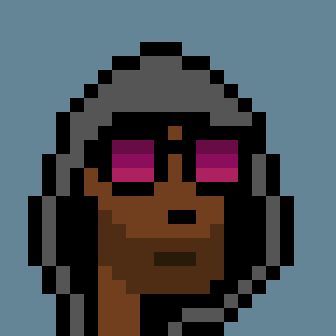 CryptoPunks, launched in 2017, is a fixed set of 10,000 items. Although developed in ERC-20 standard, it is believed to have been the inspiration for the ERC-721 standard. If we were to write a history of NFTs, the project would belong to the prehistoric era. And that explains the allure of Punks. Also, their quirky style, of course.
6. CrypToadz #1519 – 420 WETH
Project: CrypToadz by GREMPLIN
Selling price: $1.51M
If you haven't put CrypToadz on your radar yet, it is time to. This may be the first sign. All 6969 of them rose from the swamps last month. Back then, they were priced at 0.069 ETH. Today, the floor price stands at 9.25 ETH. The collection bags the third place in terms of the trading volume for the last 7 days. 
There are many reasons why they have become a rage in a short space of time. However, the concept behind the collection is the most interesting. CrypToadz are small amphibious creatures trying to escape the tyrannical rule of the Evil King Gremplin. 
Although it took time for the word to get around, once it reached legendary NFT collectors, the gas fee took a jump, and before we knew it, they were sold out. The project is currently in the public domain. 
7. Bag #748 – 420.69 WETH
Project: Loot (for Adventurers)
Selling price: $1.43M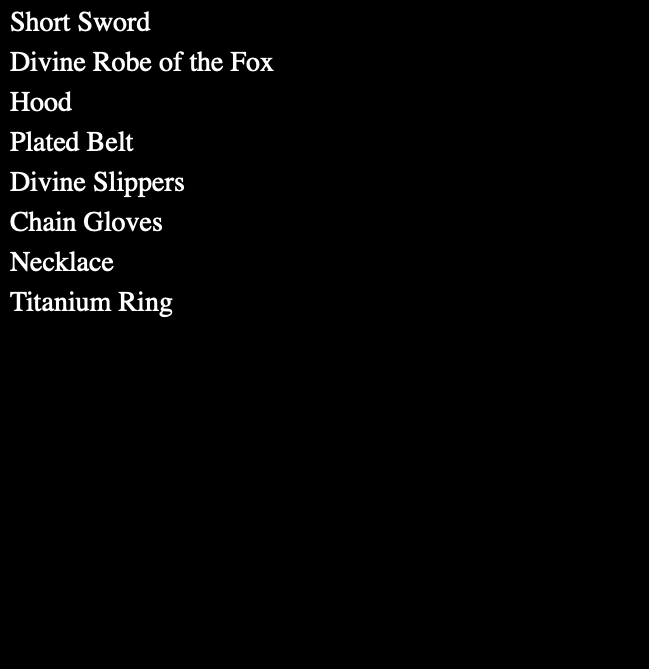 The coveted collection from Dom Hofmann, the co-founder of Vine, has redefined how we have known NFT games with a bottom-up approach. The project has spurred the imagination of a large community of creators and boasts a trading volume of around 68.7K ETH. 
8. Autoglyphs #392 – 375 WETH
Project: Autoglyphs
Selling price: $1.34M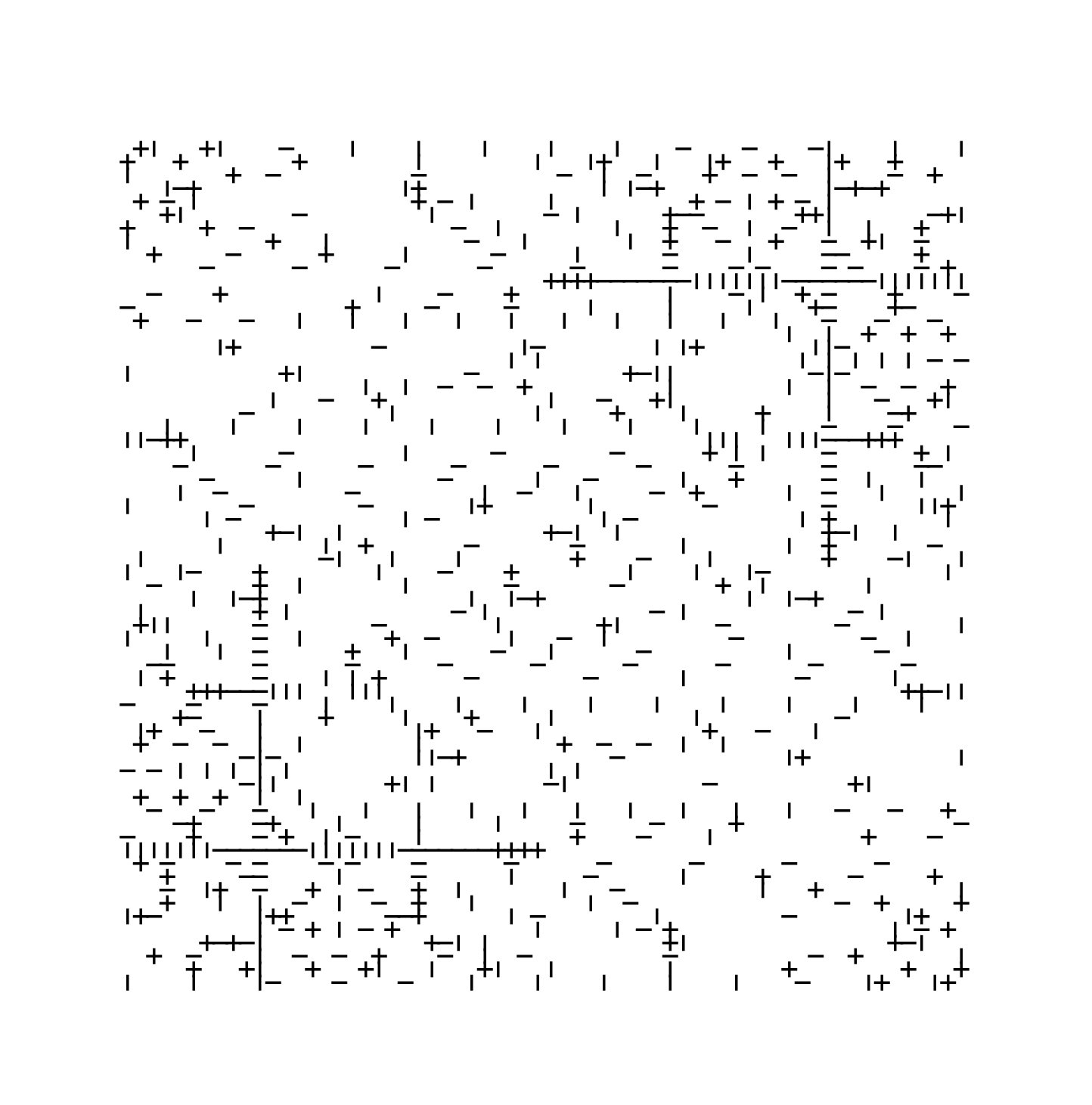 The first 'on-chain' generative art on the Ethereum blockchain, Autoglyphs was launched as an experimental project. Anyone willing to donate 0.20 ETH to the charity organization 350.org could create a Glyph. There are 512 glyphs in the secondary market now.
9. Cool Cat #1490 – 320 ETH
Project: Cool Cats
Selling price: $1.09M
This particular Cool Cat does justice to its sale price. It is really special as one of the 9 hidden cats in the collection, which has 9,999 randomly generated and stylistically curated NFTs where some Cool Cats are 'cooler' than others.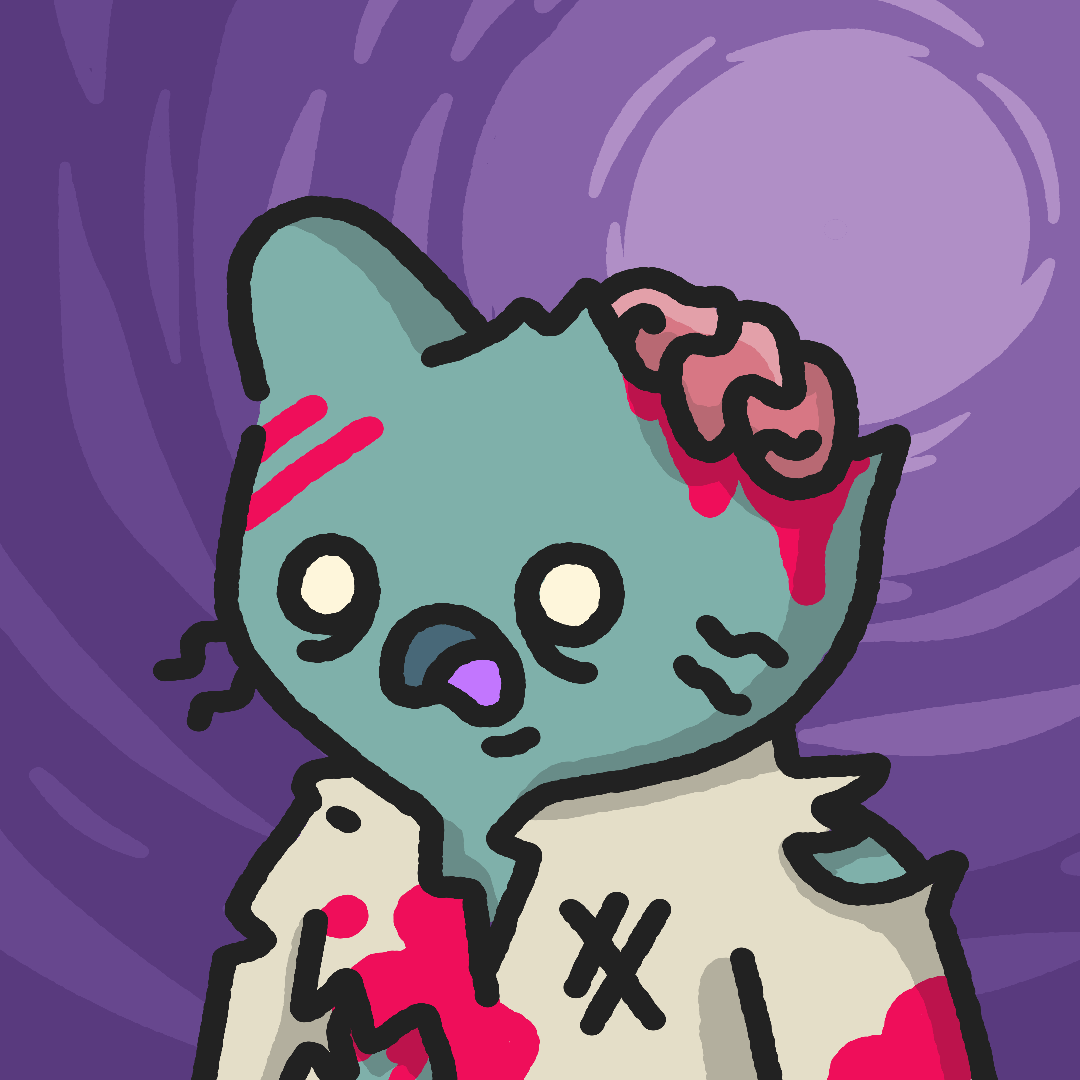 "WOW!!!! You just found one of the 9 hidden cats. These are insanely rare. Clon and Xtremetom created them without telling the rest of the team. Please drop by our discord to let us know you found it," reads the description. 
10. CrypToadz #2155 – 300 ETH
Project: CrypToadz by GREMPLIN
Selling price: $1.03M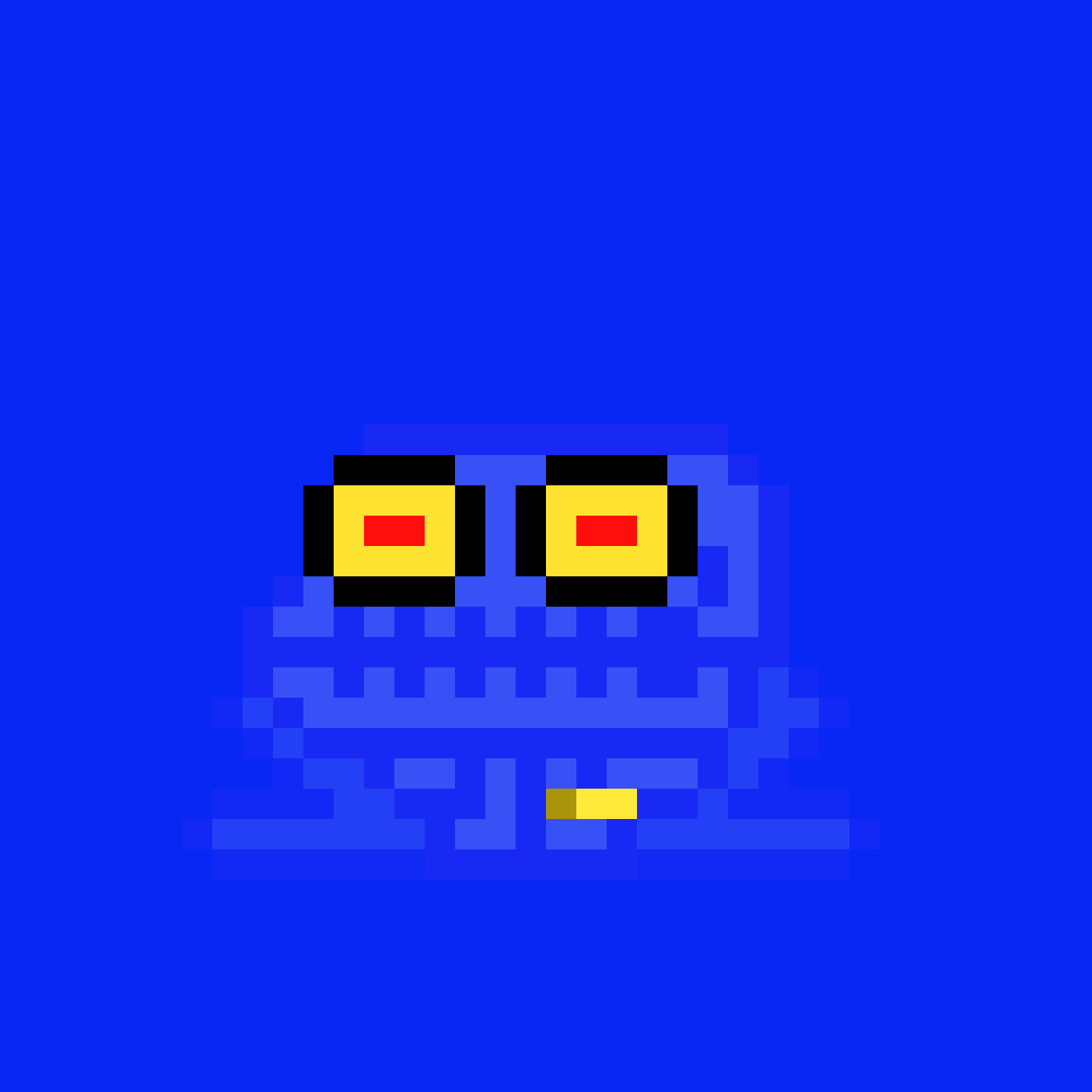 Another small, warty, amphibious creature that resides in the metaverse. It is featured by Watch, Ghost Crash, and Ghost Bones. 
Wrapping up 
According to Dappradar, the sales volume of NFTs surged to $10.7 billion in the third quarter of 2021. From the signs of it, the trend is not going to be any different in the last leg. Despite the backlashes, the massive sales underline the fact that ART doesn't die with NFTs, it only evolves.