The price tags of NFTs are often hefty enough to knock the eyeballs out. If you belong to the large majority of people who still don't get why poorly made digital artworks and scribbles are at the forefront of the NFT boom, CryptoPets will cheer you up.
It is a new breed of 9999 Augmented Reality digital pets; a pay-off of skilled handcrafting and algorithmic generation, the designs honor the pixelated forerunners of modern games. 
While minting has already begun for institutional buyers, fair minting scripts have been finalized for public minting. The game prototype is nearing completion. It includes newly developed interoperability protocols that will allow any NFT to be avatars in any game.
Metaverse ready
CryptoPets refuse to be digital pets that end up being locked up in a wallet. They have a larger scheme in the interoperable and open-world blockchain. In fact, CryptoPets is the first project selected to be a part of the Omniverse. The multi-world project is kept under wraps now. More details will be published as it crosses new milestones. It is assumed that CryptoPets owners will get exclusive access, privileges, and rewards in the Omniverse.  
Related: Metaverse Powered By NFTs, The Next Giant Leap In Technology?
9999 CryptoPets, 98 attributes, billions of combinations
There are 98 unique attributes in the CryptoPets collection, which make for billions of unique combinations with varying levels of rarity. The collection is built on 3D and AR technology. An identifier QR code is attached to each NFT, which can be scanned to view in AR.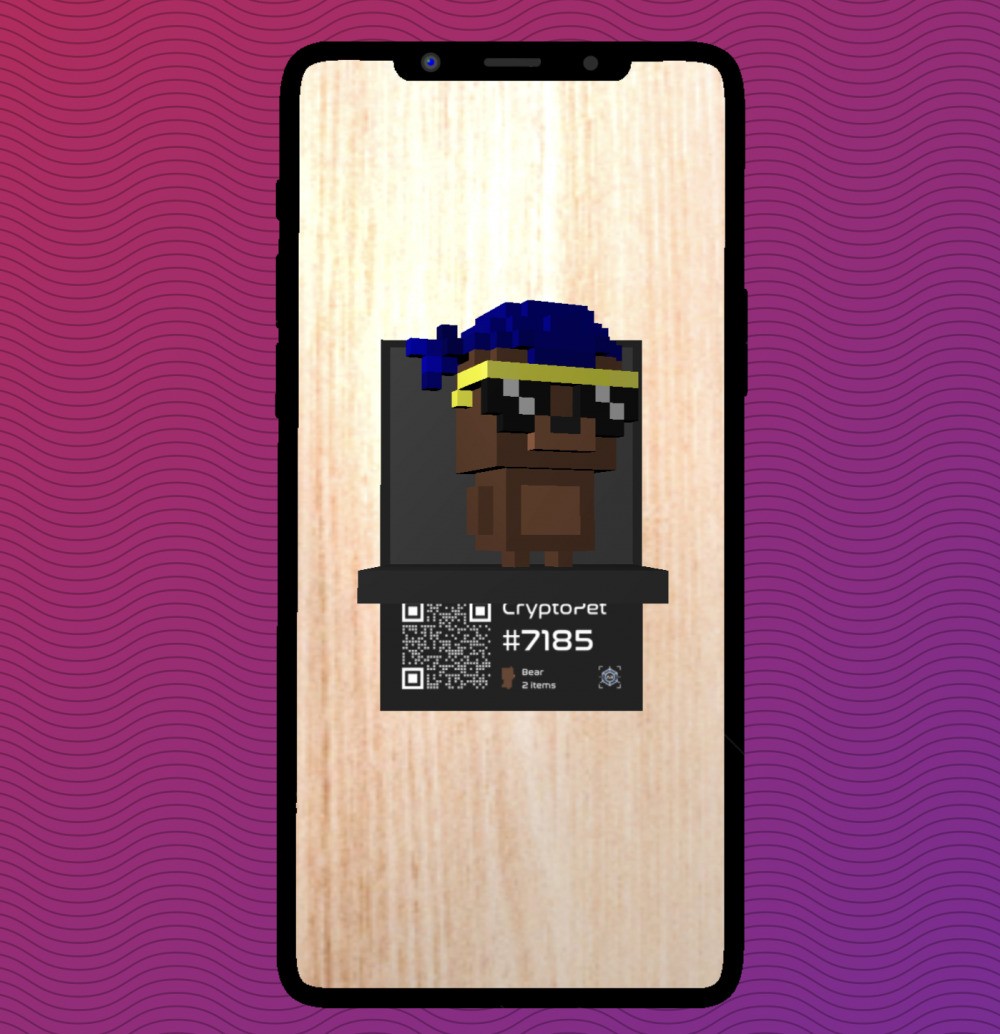 The date when public minting commences has not been announced yet. Minting will be open on the website and live till all NFTs are sold out. SOL is the currency accepted. Users can sign up for pre-sale allocations now through the website. Winners of OG spots on the Discord are given priority to the whitelist sign-ups. 
The secondary market will be hosted on SolSea. 
CryptoPets has partnered with some of the popular names in the industry including Maker DAO, AP Wine Finance, Maker Growth, Stable Node, DFC God, and Palmer.
The @CryptopetsAR team shipped me an honorary dcf pet

I love it – clearly a high effort NFT, and I don't think there's unique stuff like this on solana yet

There's this web tool and you just scan the NFT and the pet comes out of it 😂 pic.twitter.com/1IoC4WLai9

— DCF GOD (@dcfgod) October 14, 2021
What's coming
Minting of CryptoPets is scheduled for October as per the website. The team is working on the interoperability of the project alongside so that it is ready to be integrated into the Omniverse, the development of which is to begin in November. Once the Omniverse BETA goes live, community members will have exclusive access to build on the ecosystem.