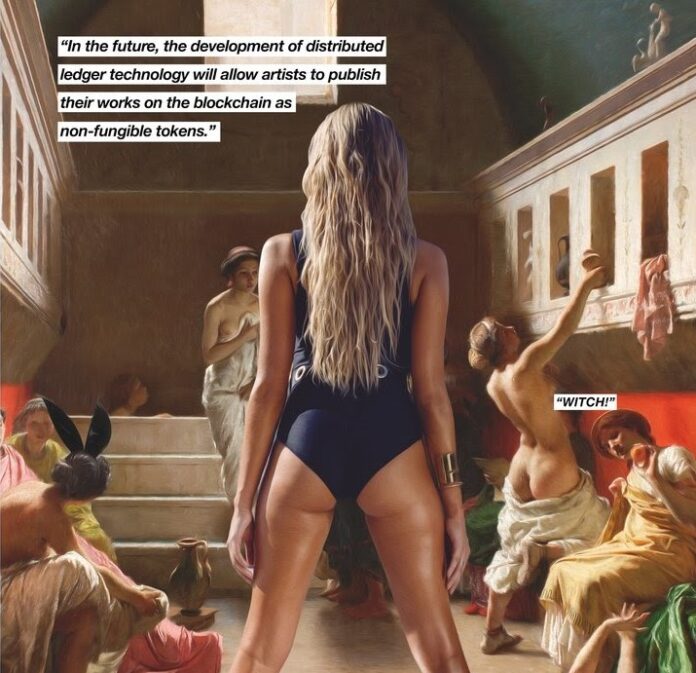 Reebok has recently partnered up with the rapper A$AP Nast to bring out a new addition to their classic legacy sneaker collection. Commemorating the event, the footwear manufacturer has released a series of NFTs.
Reebok X NST2 Limited Edition NFT Release
Only 200 #NFT collector items available on @wax_io
Blockchain meets streetwear 🔥https://t.co/fFIG7zHiDg pic.twitter.com/kLuNJXSt9l

— Reebok (@Reebok) April 26, 2021
Reebok's First NFT Collection
The Reebok NFT collection was dropped on Atomic Hub with a supply of 100 animated sneakers from the Red & Yellow and the Cold Steel edition each. Before A$AP Nast's first NFT project, the rapper's cousin and partner in crime, A$AP Rocky, had launched an NFT collection two weeks ago. 
Procedurally Generated Sneakers
For a similar project, HypeSneakers drops up to 10,000 digital artworks. Each of the NFTs is a unique algorithmically created artwork inspired by real-life sneakers. HypeSneakers are available on the project's website and follow an S-shaped price curve, where the artwork is only revealed after the sale. HypeSneakers that have already been unboxed can be viewed and traded on OpenSea. 
So many fresh #HypeSneakrs minted over the last 24 hours. Welcome to the fam @OddStockTrader @zsf001wow @agreenberg @kevinrose 👟👟 pic.twitter.com/AAe9X2XbMv

— HYPESNEAKRS (@hypesneakrs) April 28, 2021
Kurt Cobain's Last Photo Shoot
In August 1993, the photographer Jesse Frohman took part in Kurt Cobain's last official photo shooting session before the Nirvana frontman ended his life a few months later. 104 of these legendary pictures, of which some have never been publicly shown before, will be dropped on May 3rd, 16:00 UTC. 
All 104 photos will be auctioned in a single bundle with the winner receiving a physical print of their choosing and a photo session with Jesse Frohman. The project's website states:
"The winning bidder will take ownership of more than a collection of art. They will become a custodian of an enduring moment in music and culture."
In addition to the complete collection that is auctioned with a starting bid of 27.27 ETH, 10 unique quadriptychs are on auction with a starting bid of 2.7 ETH, as well as 20 pieces from the photoshoot, which are on sale for a price of 1 ETH. A share of the proceeds will be donated to the JED Foundation, which is committed to teen mental health and suicide prevention. 
Playboy to Release "Liquid Summer" Collection
Founded in 1953 by Hugh Hefner, the legendary Playboy has been one of the first magazines to feature erotic photos. As such the Playboy has taken a great part in the sexual revolution and now seeks to take part in the blockchain revolution with the release of their first NFT collection, titled Liquid Summer. 
Each of the artworks features at least one model that was depicted in the magazine over its almost 70-year long history in an artwork that has been designed by the collage artist Simesunday. In best Playboy tradition, all of the artworks have a rabbit hidden somewhere. 
While erotic in nature, Playboy's NFTs cannot be classified as pornography and some of them have a deep philosophical meaning. As an example, Playboy describes the piece called 2021 → 1861 with these words:
"It can be a challenge to comprehend NFTs in 2021, so imagine how the concept would have been received in 1861. In addition to the direct connection to Liquid Summer courtesy of Morelli's dreamy bathing beauties, fused with a poolside image of 2015 Playmate Monica Sims, "2021–>1861" is a multi-era mashup that speaks to the fluidity of time, the liquidity of crypto, and the sometimes unbelievable evolution of technology itself."
The collection, which consists of six artworks, will be released May 4th via Nifty Gateway.