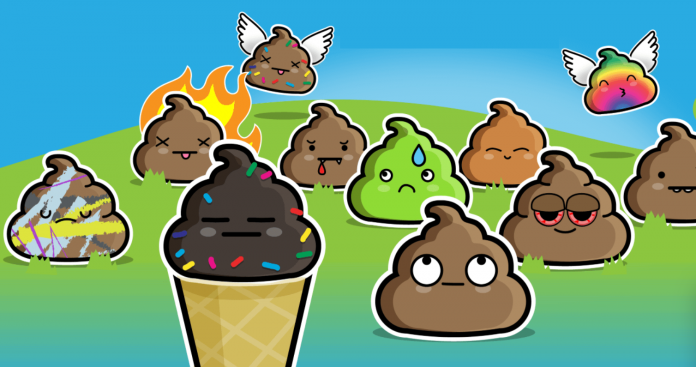 The lavatorial tinted NFT project CryptoPoops prepares to drop 6,006 piles of turd on the Ethereum blockchain.
Every Poop Has a Story
According to their Website:
CryptoPoops are adorable mischievous NFTs generated live at the time of minting on the Ethereum blockchain! They come in all shapes and sizes, but they're the kind of Poops you want to have around
On April 20, up to 6,006 CryptoPoops go on sale using a price bonding curve that rewards early buyers. The NFTs are procedurally generated using more than 50 properties and millions of combinations. They will also feature a unique procedurally generated flavor text that describes each poops origins and backstory, such as:
After being filled with rainbows of life, this modern whizzo was minted in South Korea.
or:
Immediately after getting his COVID vaccine, our elegant garden ornament is preparing a trip to Iceland to bother the locals with his whimsical manner.
More Music-Related NFTs
After Lilly Palmer has released an NFT collection in the last week, more musicians are joining her in this nascent crypto-asset sector. Eight-time Grammy Award winner Scott Storch has partnered with digital artist Brilly, formerly known as Locked And Loading. Together, they will present a collection of NFTs on April 20. Not many details have been announced yet, but one of the digital artworks will show Storch performing the piano riff for his iconic song Still D.R.E.
Another Hip Hop artist that will drop NFTs in the upcoming week is A$AP Rocky. Like Storch, his inaugural NFT collection will go live on Nifty Gateway, on April 21.
MY FIR$T NFT!🚘🔥 4/21 7PM EST pic.twitter.com/SNG5WJhwJ4

— LORD FLACKO JODYE II (@asvpxrocky) April 17, 2021
For fans of electronic music, the Canadian DJ deadmau5 has partnered up with producer Isabelle Rezazadeh better known as Rezz to release an NFT called HYPERCURRENCY on April 21 via MakersPlace. The NFT drop precedes the release of his new demo, which will go live on April 23 on all music streaming platforms.
Soccer Star Koo Ja-Cheol to Auction Physical Jersey
The South Korean soccer pro Koo Jacheol is issuing a collection of fan NFTs. In total there will bei 238 tokens are on sale that are all digitally signed and either feature a depiction of Koo's jersey, or a photo of Koo after he won the Olympic bronze medal in 2012. Additionally, there are two unique tokens on auction whose winners will receive either the physical jersey, or the physical photo.
The sale will go live on April 23 via OpenSea.
Urs Fisher will Drop Another 501 CHAOS NFTs
Contemporary visual artist Urs Fisher continues his CHAOS series with another 501 NFTs that will be gradually released over the next week on MakersPlace, starting on April 19. CHAOS features digital sculptures comprised of two physical objects merged into one, that appear to have been computer scanned.
CHAOS #6 Clairvoyants.

Part of a genesis NFT series presented in partnership with @fairwarningart @GouzerLoic @pacegallery @makersplaceco

–
Image: Urs Fischer, "CHAOS #6 Clairvoyants," 2021 © Urs Fischer #UrsFischer #FairWarning #MakersPlace #PaceGallery pic.twitter.com/2NKxvETwYn

— Urs Fischer (@CHAOSursfischer) April 18, 2021
The Sandbox's Largest LAND Sale is Still not Sold Out
In the last wee, The Sandbox has put another batch of virtual land parcels on sale, which became the most successful LAND sale so far within just one hour. There are still some fresh parcels on sale for a price of 4,638 SAND (~2,615 USD) until the sale will run out on April 21.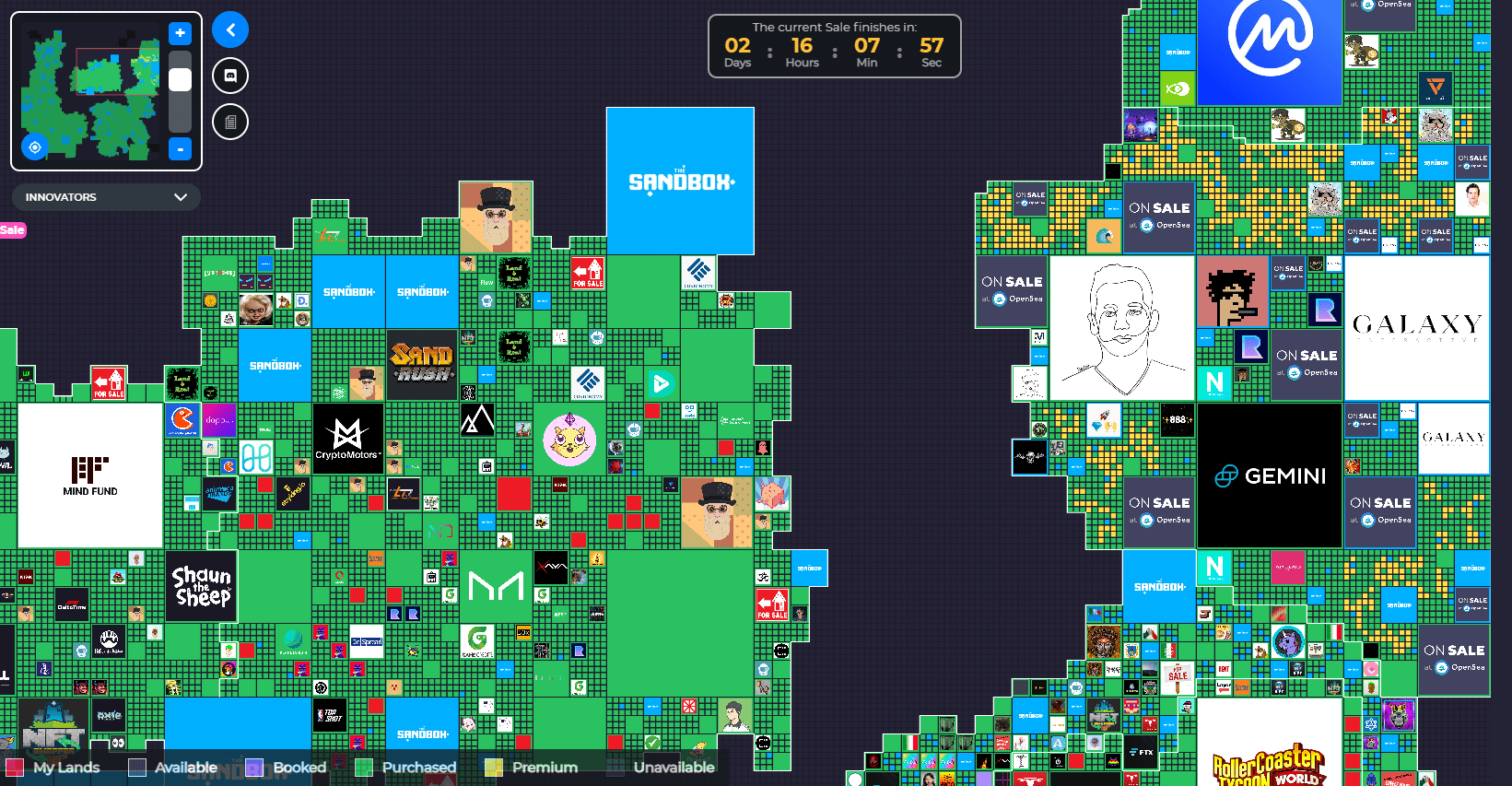 Alternatively, virtual land traders might want to have a look at LAND parcels that are offered on the secondary market, for example at OpenSea. 1×1 parcels trade for as little as 0.5 ETH (~1,100 USD).