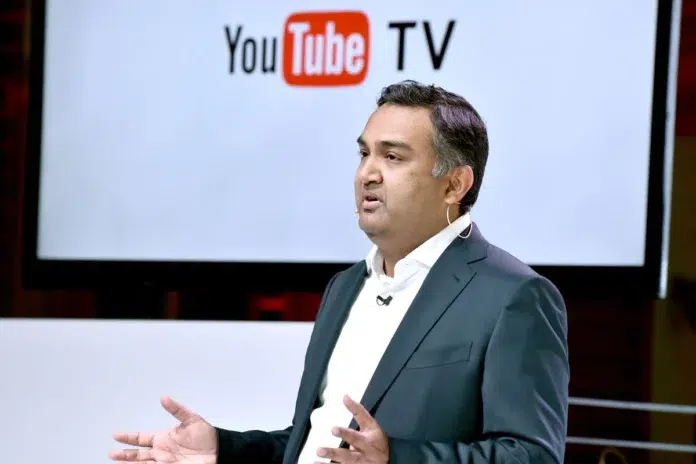 Key highlights:
· Mohan has expressed excitement about the possibilities of Web3 and blockchain technology to create more decentralized, user-centric platforms that empower creators and users.
· YouTube is considering using non-fungible tokens (NFTs) to help creators monetize their content, creating decentralized video-sharing protocols, and using smart contracts to facilitate more transparent and secure transactions on the platform.
· The company hopes that by leveraging the power of Web3 and blockchain technology, it can create a more equitable and user-friendly platform that benefits everyone.
In a surprise move, YouTube's former CEO has resigned and handed over the reins to Neal Mohan, a veteran Google executive. Mohan, who has been with the company for over a decade, has wasted no time in outlining his vision for the future of YouTube. In an interview, Mohan hinted at the possibility of YouTube integrating with Web3 and blockchain technology.
With over 15 years of experience in the tech industry, including senior leadership roles at Google and YouTube, Mohan is well-positioned to lead the company into the future of video sharing. Mohan's interest in Web3 and blockchain is not unexpected, given his background in digital advertising and his experience leading YouTube's ad product team. Web3, which is also known as the decentralized web, is a new internet that is built on blockchain technology. This new internet promises to be more open, transparent, and secure than the current web, which is dominated by a handful of tech giants.
Mohan, who took over as YouTube's CEO in February 2023 after the resignation of the previous CEO, has expressed his interest in leveraging the potential of Web3 and blockchain technology to enhance YouTube's user experience.
In a recent interview, Mohan highlighted the potential of blockchain technology in ensuring transparency and authenticity in content creation and distribution. He also discussed the potential for decentralized video hosting and monetization systems that can empower creators and incentivize quality content creation.
What Could Change on YouTube?
Mohan believes that YouTube could benefit from Web3 and blockchain in several ways. For one, it could help the platform address some of the issues around content moderation and creator monetization. By using blockchain, YouTube could create a more transparent and secure system for tracking the ownership and distribution of content. This could also make it easier for creators to earn money from their work, by allowing them to set their prices and receive payments directly from viewers.
Mohan also sees potential for YouTube to integrate with other Web3 technologies, such as NFTs and DAOs. NFTs could allow creators to sell unique digital items, such as artwork or music, to their fans. And DAOs could enable communities of creators and fans to work together to govern the platform and make decisions about its future.
Mohan's vision for YouTube aligns with the growing trend of Web3 adoption in the tech industry, with more companies exploring the potential of blockchain technology to enhance their products and services.
While it's unclear how exactly Mohan plans to integrate Web3 and blockchain technology into YouTube, his interest in these technologies is a promising development for the platform's future. Users can expect more transparency, security, and opportunities for content creators as YouTube moves towards a decentralized future.
Of course, integrating with Web3 and blockchain technology is not without its challenges. There are still many technical and regulatory hurdles to overcome, and it remains to be seen how users will respond to these new technologies. But with Mohan at the helm, it seems that YouTube is ready to embrace the future and explore new possibilities for the platform.