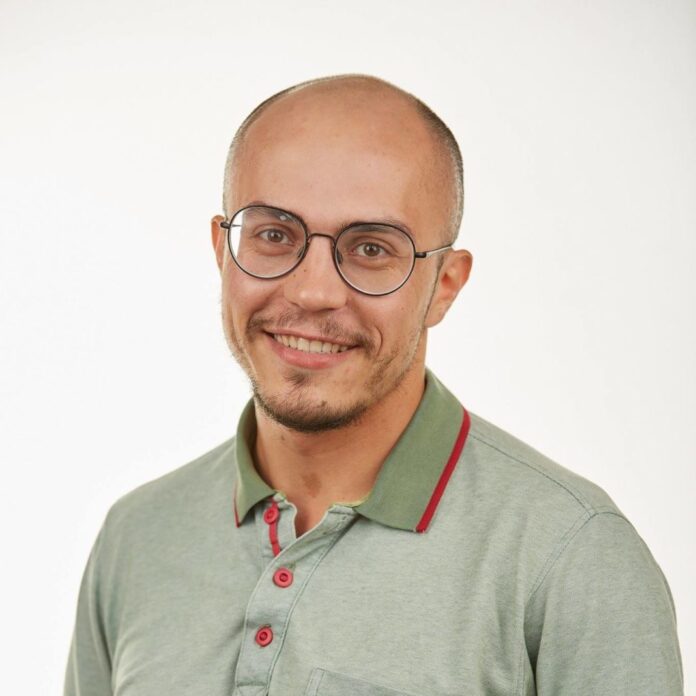 My top lessons about marketing in the highly volatile ICO market
 The Initial Coin Offering (ICO) market is quite young, having largely emerged onto the mainstream scene over the last few months. But now, the number of ICOs launched weekly has already overshadowed the few that existed prior to this year. While this young market is rife with opportunity, its fast development has made it a very volatile environment for marketing.
Simply put, I've quickly learned that strategies that work for one ICO likely need to be rethought for the next ICO—even if there's barely a month between the two projects.
After helping KickICO raise 85,000 ETH in its very successful ICO by driving paid channels, email marketing, analytics and some part of PR, my LinkedIn inbox flooded with ICO marketing requests. I reveled for a moment in the feeling of freedom that came with being sought out and able to choose projects I believed in. Then, I got to work.
After weeding out the "just a whitepaper" companies, I chose Gameflip, a Silicon Valley-based digital goods marketplace, as my second client. Gameflip's solid team and advising board consisted of top-level gaming executives with more than a century of combined experience. Their 2 million-strong community was proof that they weren't a fly-by-night company that's here today and gone tomorrow.
We signed the agreement and began preparing for pre-sale after our second meeting.
Gameflip's business model is aimed at two key markets: gamers and game publishers/developers. Addressing the challenges in their first market meant enabling ownership of in-game digital goods so that players could buy, sell or trade digital goods on a fraud-free platform build on the Ethereum blockchain. They incentivized their secondary market, game developers and publishers, to join the gaming revolution by offering commission on each transaction of their digital goods.
Fast forward a few weeks, and we had met our pre-sale goal from crowdfunding alone—without the help of institutional investors. Despite a few major mistakes and the worst 2 weeks for the ICO market in history, we managed to exceed our goal by 8%, and raise 3200 ETH.
Between some major setbacks and shattered ICO goals, I've learned a few valuable lessons. Whether you're about to launch ICO or already in the middle of one, tap into these tips and lessons learned to ensure a solid ICO.
Lesson 1: Don't assume
The truth is, most of our mistakes along the way were simply the results of wrong assumptions.
It seemed to make perfect sense that if a company has a great product and 2 million users, it would hit it off in the crypto world. We assumed 3-4 weeks would be enough time to prepare for a successful public pre-sale. Little did we know that an active crypto community is an entirely different breed. Gaining awareness and perking interest required a strong PR campaign. A great product and traction are definitely an advantage, but without a PR campaign aimed at crypto-investors, the chances for failure are very high.
We started our PR campaign late in the game, and by the time the pre-sale began, we had only a small community in our Telegram group. Most of the general crypto community had not even heard of Gameflip. The lack of awareness rendered all marketing activities inefficient. People were coming to the site, but because they'd never heard of Gameflip's token sale prior to that, conversion was very low.
Lesson 2: Be conservative when setting ICO goals
Following our initial wrong assumption, we set a high goal for the pre-sale (and a short timeframe), which we quickly realized was a crucial mistake. KickICO's team came in to help. They gave us some valuable advice just in time for us to course-correct before the pre-sale. Lesson learned. Lower the pre-sale goal significantly to ensure we meet our goal. A poorly-funded ICO, even if it's the result of low awareness, can reflect poorly on a company.
Lesson 3: Take stock of the situation and amend as needed
By the end of the pre-sale week, the crypto community still hadn't heard much about Gameflip. This was due in part to our recently-launched PR activities and also an unusually slow market. So we decided to prolong pre-sale for one more week. KickICO also gave us the opportunity to campaign on their platform, which helped spread the word.
Together, these efforts helped us reach our goal by the end of week two of the presale—without the help of whales. With the support of about 350 people (there were just a few transactions 100-170 ETH each, others were within 5-15 ETH).
Other things to consider when launching your ICO
When market forecasts fail
Life is full of twists and turns that you never see coming. As much as we tried to anticipate every potential challenge, some things were beyond the reach of forecasts and predictions. Abrupt changes within the market had hit us hard, but we quickly gathered our faculties and acted.
After the Tezos company had raised $232 million, internal legal battles shook them up and threatened to stretch the time before its tokens would be released. The nearly 6-month projected delay shook up the ICO market, making investors more wary about ICOs in general, and ICOs more wary about launching into an uncertain future. Launching ICO on the heels of the Tezos scandal was a bit of a challenge.
     

Ethereum and bitcoin hard forks
October was also hit with the Ethereum and bitcoin hard forks news. These planned upgrades to the systems left the cryptocommunity waiting to see how they would be affected. Crypto users were understandably hesitant to spend cryptocurrency, not yet knowing all the ramifications of the hard forks or whether prices and values would change.
These situations were far from ideal for meeting ICO goals—but they certainly kept things interesting.
Perhaps the most important thing I learned through my ICO marketing journey is that, to have a successful ICO, you must be adaptable, able to think on your feet and able to shift gears quickly—mid-campaign if needed. These qualities are vital to the immediate and future success in ICO sales, and in life.
Tony Simonovsky is a serial entrepreneur living the life of a digital nomad. He is the CEO of InsightWhale.com, a data-driven marketing firm; and of InsightCryp.to, a crypto-savvy marketing agency for ICO's