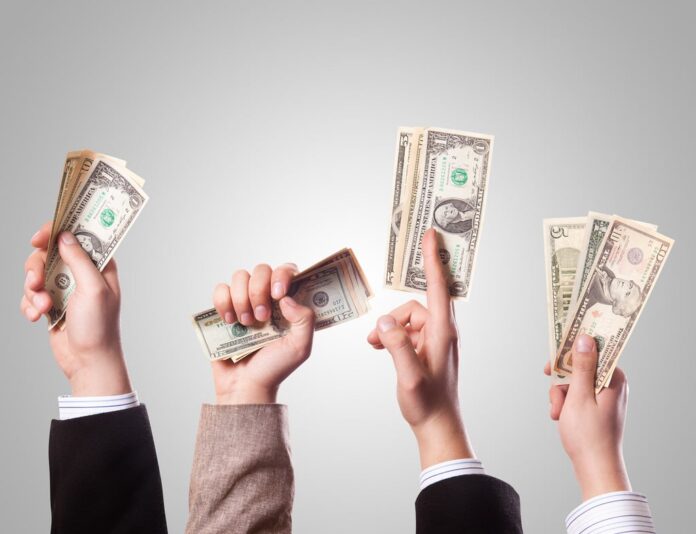 The cryptocurrency industry has been attracting several high profile institutional investors which are likely to encourage growth in the market.
Considering Bitcoin's record-breaking year in terms of growth, it's understandable that several institutional and high-profile private investors are becoming increasingly attracted to the cryptocurrency.
While Wall Street has its fair share of naysayers when it comes to cryptocurrency, several are coming to terms with Bitcoin and other altcoins as a viable investing option. The digital asset, with its promise of high returns, has officially encouraged the concept of crypto hedge funds to emerge.
Earlier this year Alex Tapscott revealed that he raised $20 million for his digital asset investment fund, NextBlock Global. The former investment banker has become increasingly interested in cryptocurrency as is shown in the book he authored, Blockchain Revolution. In his announcement, Tapscott revealed that his new firm, NextBlock Global, has the required expertise as well as market access to take their investors and blockchain technology itself to the next level.
However NextBlock Global is far from the only hedge fund service that is tailored to cryptocurrencies. Several others have emerged as cryptocurrency's popularity increased.
AlphaBit Fund
The firm that is based in the Cayman Islands, opened its doors at the start of 2017. AlphaBit Fund was established with the aim to provide several different trading solutions to the digital asset industry.
Th firm was founded by its current CEO, Liam Robertson, with the goal of providing a complex array of tailored trading solutions to their clients, including algorithmic trading, opportunistic trading, and buy ICO tokens. So far the firm has invested in several different cryptocurrencies, including ether, peercoin, matchpool, ark, ether classic, skycoin, and aeternity, to name a few. So far the fund has raised over $12 million in assets under management but hopes to reach their goal of $300 million.
Brian Kelly Capital Management
Brian Kelly capital management was founded by the eponymous Brian Kelly in March earlier this year. Brian Kelly has built a solid reputation for himself in the investment industry as a portfolio manager, but also as a commentator on CNBC's Fast Money. Kelly started this company with his own capital but since has expanded to include investors. Kelly's hope is to raise at least $50 million from high-profile private investors as well as family offices.
The firm has already invested in cryptocurrencies such as Zcash, ripple, Bitcoin, and litecoin.
Crypto Assets Fund
The Crypto Assets Fund was established in July this year by Roberto Ponce Romay. The former senior manager of Bain & Co. established this firm to provide tailored cryptocurrency investment solutions to investors in South America. While the firm started with $10 million in assets under management, Romay seems hopeful that his firm can reach $50 million before the close of the year. This company is the first of its kind to allow wealthier South Americans to participate in cryptocurrency investment.
Polychain Capital
Polychain Capital was founded last year in September by the prominent entrepreneur Olaf Carlson-Wee. Since its establishment, the firm has gained over $200 million in assets under management. Polychain Capital enjoys a host of high-profile investors including Sequoia Capital, Andreessen Horowitz, and Union Square Venture.
MetaStable Capital
The Californian company was one of the pioneers in digital hedge fund management as it was established in 2014 with the aim of providing wealthy investors specialized investing services.
The firm currently offers potential investors two fund options: MetaStable Edge, as well as MetaStable Balanced. The Balanced option provides investors the opportunity to create a diverse digital assets portfolio, while the Edge option is tailored to individuals who have previously invested in Bitcoin and is looking to diversify. MetaStable requires a minimum investment of $1 million from prospective investors.
The increased appearance of institutional investing options is likely to change the cryptocurrency industry forever. The amount of new firms established in the last year alone is indicative of wealthy investors increasingly looking to invest in cryptocurrency as well as the financial landscape's embrace of digital currencies.