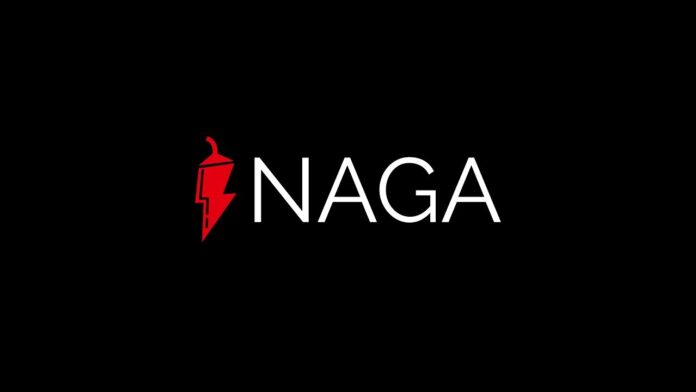 Note: Many want to find best reviews or opinions about the up and coming ICOs. So this is a full disclosure, my articles are NOT any form of advice or recommendation. This is me rolling it out to the best of my abilities for analysing the business. This post will be as neutral as possible with stating key points and facts about this Startup: NAGACOIN
Project Brief
To understand Naga Coin you need to know more about Naga the corporation.
"The Naga Group AG conceptualizes, develops, and launches disruptive technology ventures in financial technology. The company systematizes and accelerates the process of identifying, building, and scaling FinTech companies. It develops Swipestox, a mobile-first social trading app that allows users to trade forex, indices, and CFDs by copying other trades. Switex platform for trading in virtual objects from the computer or online gaming sector. Project T, a mobile application that allows the exchange of various currencies by matching individuals; and Project P, a peer-to-peer platform for forex and CFD instruments trading. The company was founded in 2015 and is headquartered in Hamburg, Germany." Courtesy of Bloomberg (Click HERE for snapshot)
What I found is that NAGA is formally called NAGA Markets Ltd. (former Hanseatic Brokerhouse Global Markets Ltd.) and is based in Cyprus that specializes in Forex and CFD trading.
The ICO
ICO Coin Name: NGC
Total Tokens: 400 000 000
Soft cap: 1 000 000
Hard Cap: 220 000 000
Initial token rate: $1 / 1 NGC
PRE-SALE
Start Date: 20 November 2017
End Date: 27 November 2017
TOKEN SALE
Start Date: 01 December 2017
End Date: 15 December 2017
A total of 400 million NAGA tokens will be issued on the Ethereum blockchain using a smart contract. NGC will comply with the ERC-20 standard and will be freely transferable on the Ethereum platform.
They are trying to move away from NAGA token as a security by designing the base currency and decentralized unit for all the NAGA ecosystems, which include:
SwipeStox – The Social Network for Traders
CYBO – Robo-Advisory Service
Switex – The virtual goods Exchange
NAGA wallet – The Multi-Asset Crypto Currency
NAGA Academy – Online Trading University

Some benefits to using the Naga token will include lower trading fees and opportunity for cash back incentives when the token is used at SwipeStox. The central technology to all the transactions and NGC token usage is the Naga Wallet.
Team
Naga coin has four co-founders from four different countries (Yasin Sebastian Qureshi, Christoph Brück, Benjamin Bilski and Igor Kulatov).  The main team are twenty-two in total with ten advisers.  There are brief bios on all of them on the website but none of them has any links to their social media accounts like LinkedIn.
They have also just announced two interesting advisors too, Bitcoin.com CEO Roger Ver and Bitcoin.com COO Mate Tokay, which is certainly some positive firepower to bring to the equation.
MVP
As far as the minimum viable product is concerned they do have a fully commercial platform, SwipeStox, for trading stocks, indices and Forex. The concept behind SwipeStox is to copy professional Traders and benefit from their expertise and whereby you share the profits of your trade. The only issue with SwipeStox when I researched the concept I discovered some controversial report on the business model.  Some are saying that it is just a loophole for accumulating wealth for the company behind SwipeStox. Detailed research on SwipeStox is seriously recommended.
Switex is expected to launch in Alpha in December of this year. They currently have an Invision demo (click HERE for link) of the Naga Wallet for a practical view on how will work. CYBO was launched as part of SwipeStox platform and you can only use it once you fully register.
They have a GitHub account but there's only one repository that has been updated 7 days ago. Here's the link below for more details.
https://github.com/nagadevelopment/contracts
Intellectual Property
There is no mention whatsoever in either the website or the white paper about intellectual property. My only guess is that CYBO might have certain algorithms that can be IP worthy, but I was not able to try it. If they did have intellectual property it is very important to make the potential investors aware of it.
Whitepaper
Probably one of the longest white papers I ever read with over 90 pages. Over a 3rd of it is data and information on relevant markets, statistics, regulations etc. It does however go into details on how the Naga tokens will be distributed once sold and the way the ecosystem works with the tokens. They also go into details on the technologies they are developing. Again, there's not much detail on the teams and their background.
Update: After some further research I discovered that there was a shorter version of the whitepaper 10 pages long tucked away in the resource section of the website.
Roadmap / Milestone
The roadmap indicates that they were established in 2015 And a €1 million seed investment early 2016. In July 2017 Naga group goes public (IPO) on the German stock exchange. The sale of the tokens will start on the 20th of November closing on the 15th of December.
Concept launch timetables: SwipStox & CYBO launched in September 2017, Naga Wallet launches April 2018, and the NGC integrations start May 2018.
Value Proposition
They seem to have a clear Value proposition laid out for the overall business model.
To provide real-time feed indicators to the traders.
Save traders from scammers using cryptocurrency token exchanges.
Total transparency to help trade deals with investment opportunities.
Approaching the business with an open-source methodology (more clarification this point is needed)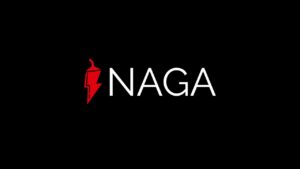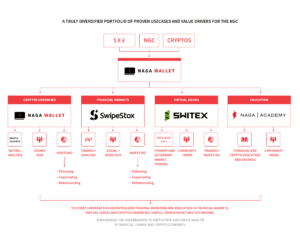 Legal Entity
In the whitepaper they did indicate that they are registered in Cyprus as Naga markets Ltd. Please click HERE for the registration details on the Cyprus company registrar. They are registered in Germany under the name Hanseatic Brokerhouse. Their German company register can be found HERE.
"NAGA Markets is a licensed and regulated European broker. A regulated Investment Services Firm authorised in the conduct of its activities by the Cyprus Securities and Exchange Commission (CySEC) under the CIF License Number 204/13 and registered with FCA (FSA, UK), under reference no. 609499."
Website Quality
The website is very nicely designed and easy to manoeuvre loads up there well I'm getting could be a European data centre. It's using a bootstrap framework which helps with the loading and cash. They are hosted on cloudflare.com, which has a reputation for strong firewall against any DDoS attacks. It is a highly secured with SSL certification from Comodo.
Social presence
Here are some statistics on their social media during the post of this article:
Twitter (40) very low for an ICO but they do seem to be active tweeting. LinkedIn (18), Telegram (189), Medium (1). They are on Instagram with 37 followers but no posts. Naga ICO does have a bitcointalk.org thread, which seems to be active enough.
Bottom line
Like many ICO campaigns I've reviewed so far, the companies or Startups behind them heavily focus on the delivery and success of the ICO while undermining the importance of the development of the business model. The same case seems to be with Naga coin. Another concern is the fact that they just had their successful IPO just a few months ago in Germany and now they are yet to for an ICO to raise more capital. Makes me wonder why. Something I haven't seen them address clearly.