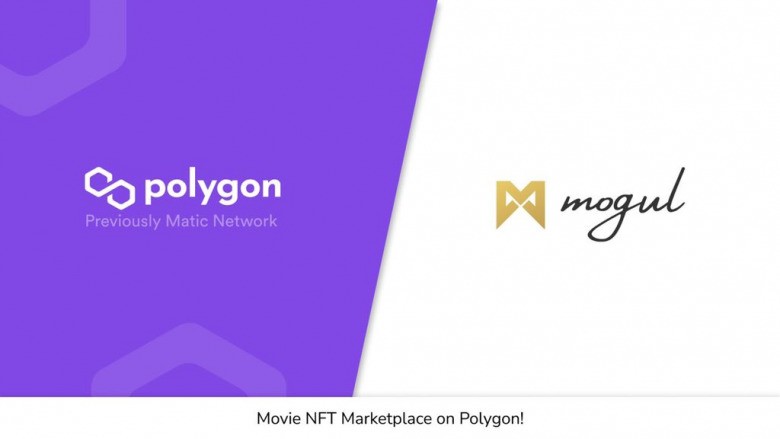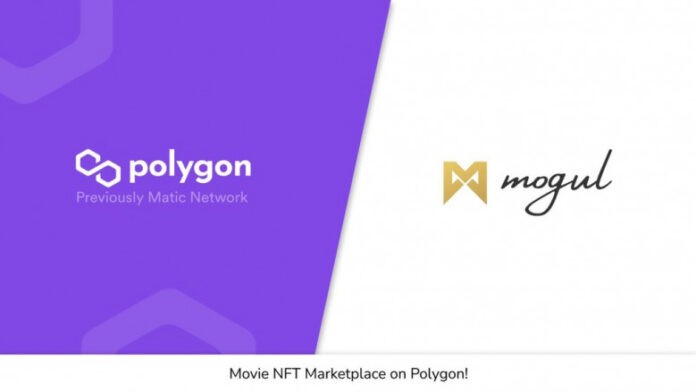 The Ethereum layer 2 network Polygon, formerly known as Matic, will get an NFT marketplace thanks to its new ecosystem partner Mogul Productions. Mogul is a decentralized film funding platform that aims to bring creators, investors, and fans together in the joint financing of movie projects, while holders of the platform's STARS tokens can vote on the greenlighting of movies.
🎞 @we_are_mogul are creating a movie NFT marketplace on @0xPolygon!

Mogul to host an NFT sale by Rob Prior (Marvel, DC Comics, Image) to drop Star Wars, Marvel and Wolf of Wall Street-inspired NFTs exclusively on Polygon later this spring!🦸🏻

Read more: https://t.co/Bi6UqJBGNS pic.twitter.com/3pwqsVlgeU

— Polygon – MATIC 💜 (@0xPolygon) March 23, 2021
Receive the Original…or Burn It?
For the marketplace launch, Mogul Productions has partnered with the veteran pop culture artist Rob Prior. Prior will create several art pieces that are inspired by the Star Wars franchise, the Marcel comic universe, and The Wolf of Wall Street by Martin Scorsese.
The initial buyers of the NFTs will have an interesting choice: they can either receive the physical original or have the original burned by Prior and receive the ashes. Earlier this year, an NFT creator burned an artwork by the anonymous artist Banksy, thus turning the piece into a pure digital artwork that will continue to live on as an NFT.
Prior himself seems to prefer this option as well, as can be seen by a recent statement to Decrypt:
Personally, I feel it will be exhilarating to burn the physical art, especially knowing the digital NFT will live forever on the blockchain.
Unclear Copyright Laws Might Create a Grey Market
A potential problem for NFT creators is that they might be infringing on intellectual property rights. Earlier in March, DC Comics has issued a warning to freelance artists not to sell artwork based on DC characters and announced at the same time that they are considering moving into the NFT market themselves.
According to this letter, DC comics are "exploring opportunities to enter the market for the distribution and sale of original DC digital art with NFTs" pic.twitter.com/y0tgTumYT0

— Bloqport Insights (@Bloqbot) March 14, 2021
In Rob Prior's case, neither Prior nor Mogul Productions has obtained any licenses from the franchises they base their artwork on, but decided to go ahead anyway, citing that the situation is legally unclear:
In terms of license requirements, NFTs fall under a gray area, as do artistic recreations of existing intellectual property in general. It depends on how much originality the artist brings to his/her work, which is ultimately subjective. Art goes beyond free speech. Art is expression.
On the other hand, NFTs can also be used to represent intellectual property. Only recently, Elon Musk has announced that he plans to sell a song he wrote about NFTs as an NFT but retracted this plan two days later.
Actually, doesn't feel quite right selling this. Will pass.

— Elon Musk (@elonmusk) March 16, 2021
Gagan Grewal, the CEO of Mogul Productions wants to explore this opportunity:
NFTs as a way to represent liquid intellectual property is incredibly appealing for us. Imagine visually being able to own an NFT that is an iconic clip from Joker, but the NFT itself has governance surrounding it that attributes a percentage of profits, or royalties, to the owner of the token. As a film financier, you suddenly have a piece of art that you can display on your Mogul account, and physically in your home, that has royalty rights accruing to you, the holder.