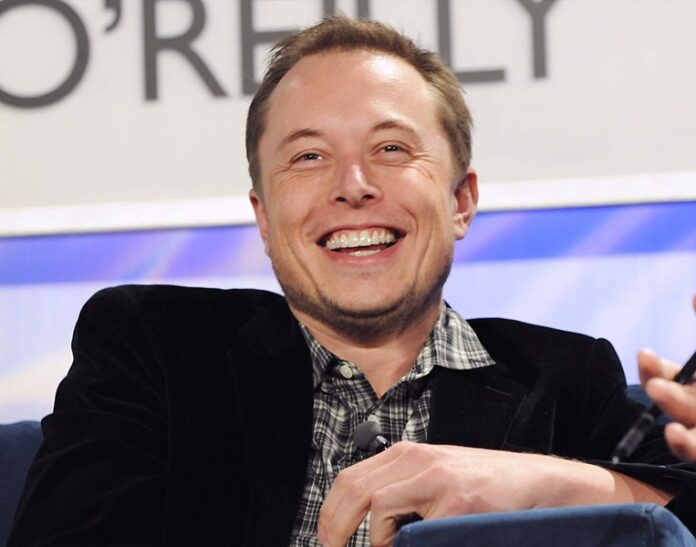 Elon Musk has released a song about NFTs and announced to sell it as an NFT. On Twitter, the digital artist beeple offers 69 million USD for the token.
Inception for NFTs
Have you ever wondered what the richest person on the planet does in his spare time besides releasing minimalist Tweets to manipulate the stock market or sending eggplant emojis to Peter Schiff? He writes music of course.
Elon Musk has released a Techno song and uploaded it onto his Twitter channel, announcing that he plans to sell the song, whose lyrics refer to non-fungible tokens (NFTs) as an NFT itself. beeple, who is one of the most esteemed artistic NFT creators has apparently offered Musk 69 million USD, to which Musk replies that he wants only 420 million of his favorite altcoin, DOGE (~24 million USD).
420M Doge

— Elon Musk (@elonmusk) March 15, 2021
Although beeple indicated that they agreed on the price, it is unclear whether any of this is to be taken seriously. Musk did not include any link to the actual NFT, but it could well be possible that he will create the NFT later.
beeple's 69 million USD offer is not just a random amount either. It is the exact same record-breaking price the artist received for selling The first 5000 Days, a collage of his first 5000 digital artworks. It is therefore not unreasonable to think that Musk's song NFT will be valued even higher.
We Have to Go Deeper
While it is still an open question whether Musk will indeed turn his song into an NFT or if his Tweet was simply one of his classic Twitter jokes, the Twitter community amusingly ran with the joke, taking the NFT Inception to the next level.
I'm selling this screenshot of the screenshot of Elon's song he's selling about NFTs as an NFT as an NFT pic.twitter.com/ziVUNYhJRg

— nodetoshi (@nodetoshi) March 15, 2021
Below beeple's offer, similar comments can be found as well.
I'm selling this screenshot of the screenshot of the screenshot of @beeple offering @elonmusk $69 million for his song he is selling about NFTs as an NFT pic.twitter.com/WTZDzGbpUT

— KHAL3D (@KHAL3D83660121) March 15, 2021
Even gold bug and perpetual Bitcoin naysayer Peter Schiff came up with yet another rant against digital assets and Tesla.
I'm selling this screenshot about @PeterSchiff ranting about @elonmusk selling a song about NFTs as an NFT as an NFT. pic.twitter.com/clDSdLthid

— Tobias W. Kaiser (@T_W_Kaiser) March 16, 2021