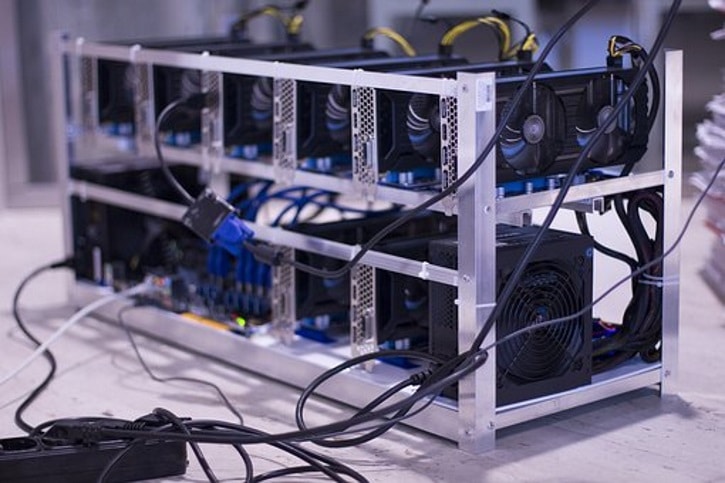 Cryptojacking has become a growing trend in the world of cryptocurrencies, and it is as worrisome as it is popular. However, many believe that there are good things that can come out of it. For example, it is thought that in-browser cryptocurrency mining can go so far as to revolutionize the industry of advertising.
Crypto mining through browsers can be used for good

In the last several months, there has been much negative attention concerning any project dedicated to mining cryptos through browsers. Many sites have started doing it illegally, without users' knowledge or agreement and without allowing them the option to refuse.
There are still a couple of reasons why this can be a positive thing. It largely depends on the type of website that does the mining, and its content, but crypto mining has the potential to eliminate the old ways of online advertising. There are very few internet users who like watching ads or tolerate pop-ups. Even fewer have the patience to wait for the content of the website to load, which can take a while due to ad scripts that are badly coded.
One example of this is Cryptocades. This platform allows for games that are blockchain-driven, and that the websites' users are free to play. If they win, they get a small amount in Bitcoin, but they need to keep in mind that this money needs to come from somewhere. The owners of this website decided to rely on something other than just ads, which is why they incorporated crypto mining through browsers.
Cryptocades does it right
Some websites that decide to go for in-browser crypto mining do it the wrong way, but not this website. Cryptocades allows its visitors to decide what number of CPU cycles are they comfortable with donating. Not only that, but they also use their visitors' browsers for mining cryptos only while the game is played. Of course, this is not something that every website can take advantage of. However, this is also not the only option, and with some creativity, the website owners can find a way to mine cryptos in a proper way as well.
Even though illegal crypto mining through users' browsers will remain at the center of attention, we should remember that this can be a positive thing, too. For now, companies have reasons to keep the old-school advertising as part of their websites but it will be interesting to see just how many will adopt in-browser crypto mining in the future.
It is not an easy task to find the balance between mining cryptos with limited resources, and at the same time giving part of that revenue back to the community but with online content becoming increasingly popular, and the internet still evolving, perhaps the in-browser crypto mining is the future.