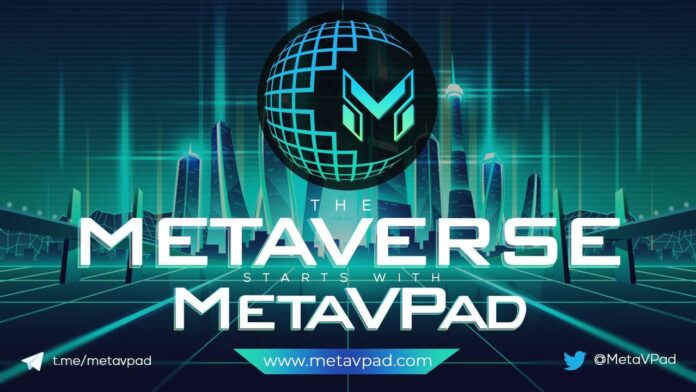 MetaVPad is the latest to join Bluezilla's long line-up of launchpads dedicated to blockchain-based projects. The platform supports ambitious projects in the metaverse that are capable of optimizing its growth in a decentralized, democratic course. 
The native token of MetaVpad, METAV, went live a few days back to good reception. As per the latest announcements, the platform has already locked in an IDO. Ahead of the soon-to-commence launches, METAV staking is now live. It will give users access to the tiered token allocations depending on the number of METAV staked. The APY of staking stands at 187.57% at the time of writing. 
Let's take a look at how MetaVPad plans to contribute to the growth of the metaverse and what that means for everyday users. 
What is MetaVPad (METAV)
Initial Coin Offerings, or ICOs as they were once fondly called, have receded back into oblivion. With the advent of decentralized exchanges (DEXs), we now have IDOs aka Initial DEX offerings. If you are someone who likes to keep tabs on the market, you should know how hot they are. But we can't deny, for the right reasons.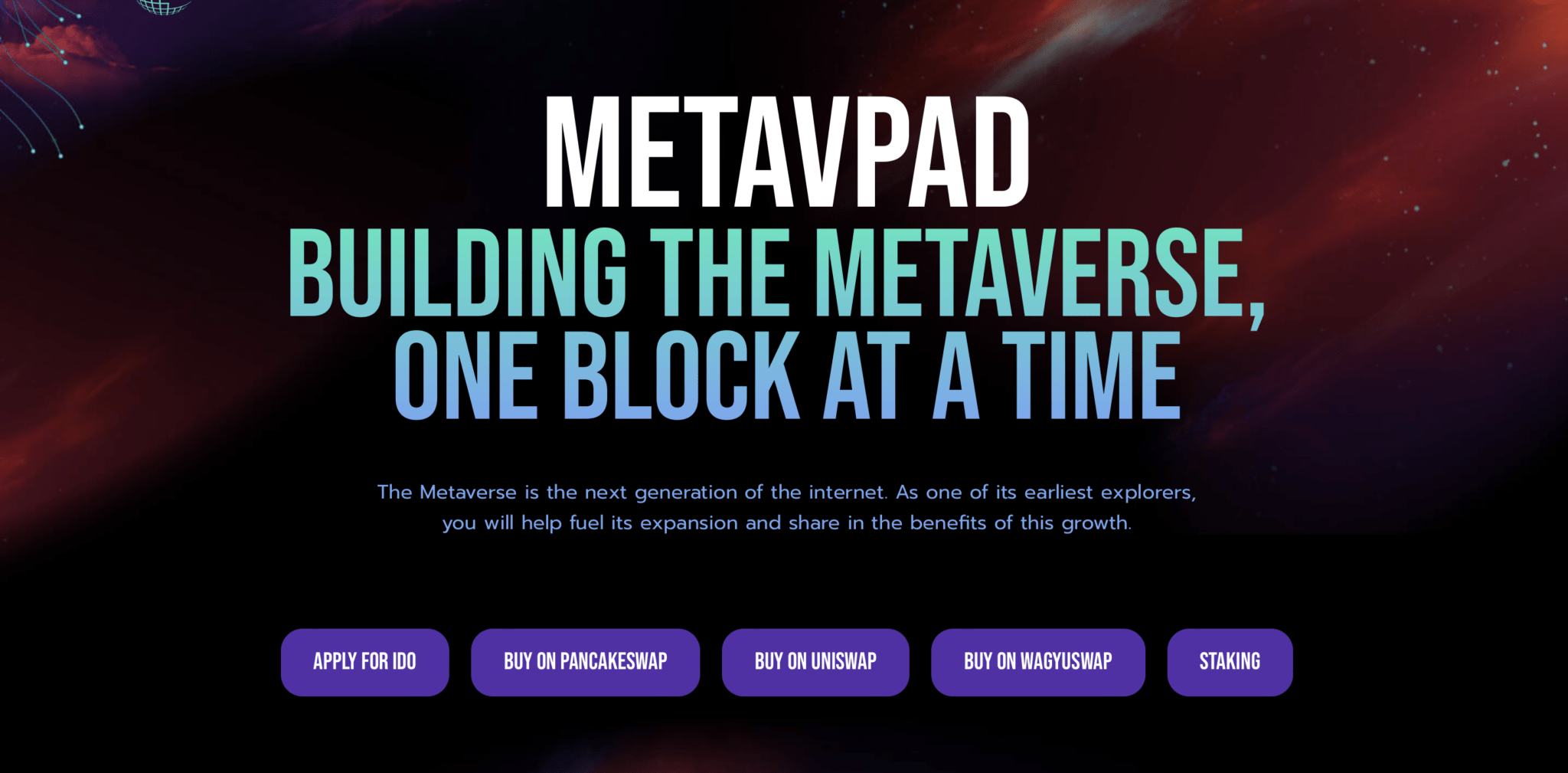 MetaVPad marries the two hottest sensations in the industry — IDOs and the metaverse. Does it end there? No, it supports projects on multiple blockchain ecosystems as well. 
The platform aims to liberate the metaverse from the clutches of centralized corporations. As you may have gathered from the latest updates, these tech giants are betting big on what is touted to be the future of the internet. 
Truth be told, not all of us are looking forward to a new version of the snoopy internet. We could do things differently this time. 
The good news is, that's what many new emerging projects in the blockchain space are onto. They are building a decentralized virtual world powered by crypto, DeFi, and NFTs. MetaVPad wants to accelerate the decentralized growth of the metaverse through its cross-chain launchpad.
MetaVPad for projects
The incubator and launchpad extends fundraising and strategic assistance to a broad range of high-quality projects that focus on the metaverse. These could be early-stage projects that are laying down the infrastructure and protocols for the metaverse or emerging projects with long-term visions that will pan out in weeks, months, or even years. 
For example, social networks of the future, blockchain-based metaverse infrastructure, standardization and interoperability protocols, non-fungible token projects, the next generation of interconnected games, or something else entirely. 
MetaVPad for investors 
MetaVPad hosts public token sales and helps projects reach out to their users and community. A tier-based system, taking inspiration from popular launchpads in the industry, is in place for token allocation. The goal here is to make early-stage token sales accessible to all, regardless of their financial or technical limitations. 
There are three tiers on MetaVPad; Explorer, Creator, and Architect. As users go up the tier levels, so does the staking requirement. While the lower tiers mandate community engagement for whitelisting, the top tier doesn't have any conditions apart from staking. 
METAV token is the key to the platform. Users can stake the required amount of METAV to unlock a tier and all of the perks it brings. Staking gives you first access to token launches and generous staking rewards. This includes potential access to Metaverse stakedrop. If selected, it gives you a free allocation to some exclusive projects at the best rates. Obviously, higher tiers come with better privileges. 
METAV staking is now live on BSC. More than 9180 users have staked a total of 97310353.98 METAV, bringing the APY to 187%. Load your wallet with some BNB (to pay for the network fees) and METAV before you head down to the dashboard. The token is available for purchase on PancakeSwap, Uniswap, and WagyuSwap. 

MetaVPad charges a 10% fee on all token sales (sell orders) and early unstaking fees of up to 25% as its primary deflationary mechanisms. The unstaking fee of 25% applies only to tokens that are staked for less than 2 weeks. There is no unstaking fee on tokens staked for a minimum of 8 weeks. 
Related: SolChicks ($CHICKS): What's The Big Deal About This Play-to-earn Game
The takeaway 
Being a BlueZilla product, MetaVPad is at the top of its game with some cutting-edge features and functionalities. 
If the metaverse is limited to a few investor giants in the centralized side of the world, MetaVPad makes investing into the first-generation metaverse

accessible for small scale investors.

It aims to build a diverse metaverse by covering each of its main facets. As discussed above, it will host IDOs for a wide range of promising projects that intend to be a part of the new-age internet.

MetaVPad has a carefully laid out quality over quantity approach to project selection. A

stringent vetting process

is followed to mitigate the chances of rugpulls and fraud. An experienced team hand-picks the projects based on their real utility and long-term potential. The bar for entry is kept high, thus protecting the interest of investors.  

MetaVPad has a

decentralized vision

for the metaverse. If the bar for project selection is high, it is lowered for token sales by implementing a tier system. It is designed in a way to make them accessible to all investors, regardless of their financial experience or status. 

MetaVPad follows a heavily

deflationary tokenomics

. This objective is to bring down METAV supply over time. This way, the token remains an attractive hold for participants in the long term. 

To ensure a fair valuation, METAV was launched with a

tiny initial market capitalization

of just $170,000. This allows early stakeholders to access their tiers at lower entry prices.
However, does it bring anything new to the table? Except for the fact that the launchpad is dedicated to metaverse projects, not really. Over time, let's hope MetaVPad comes up with novel use cases that accelerate our journey to the metaverse.