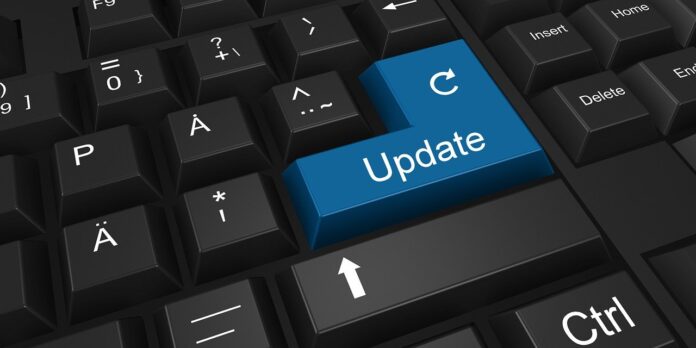 IOTA is preparing to launch an upgrade known as Chrysalis, or IOTA 1.5.

The upgrade will arrive at some point next week, and it will bring 1,000 TPS and 10-second confirmations.

IOTA saw quite a bit of development in 2020, with one project even being created to battle the pandemic.
Crypto project IOTA is preparing to evolve into its next stage through the launch of its major upgrade, IOTA 1.5, also known as Chrysalis. The launch is expected to start at some point next week.
Chrysalis Launch Approaches
The upgrade's arrival was announced yesterday on IOTA's official Twitter account. The project revealed that the first phase of Chrysalis is coming next week and that it will bring many improvements.
These include significant usability, performance, and reliability upgrades. Meanwhile, the project will be able to achieve over 1,000 transactions per second, with a 10-second confirmation time. 
As a result of these changes, using IOTA network will become a lot more advanced and enjoyable experience, as the tweet itself said.
Coming next week! The first phase of #Chrysalis (IOTA 1.5) on our #mainnet with significant performance, usability, and reliability upgrades. With over 1k TPS and 10 second confirmation times, this upgrade will bring an entirely new experience to using the current #IOTA network. pic.twitter.com/1gJ50mVM1x

— IOTA (@iota) August 10, 2020
IOTA Development Continues Strongly in 2020
While the arrival of Chrysalis is a big deal for IOTA, this is not the only new improvement that the foundation was able to finish and release this year. Only a few months back, in June 2020, IOTA also released a new version of Hornet, its node software.
In fact, this move is what opened the way for IOTA 1.5. After a stress test that was driven by the community, the project confirmed that it can achieve a stable network that would contain more than 150 nodes. 
More tests followed, and IOTA was also able to confirm that upgrading the network would also be more efficient when it comes to memory consumption. Consumed memory would be reduced by 10 times than what the previous node software required.
This is still not all in terms of development that IOTA saw in recent months. One team, based in Madrid, released a platform for combating the COVID-19 pandemic. Then, in May, a team Society2 started developing the DeSM framework based on IOTA, which will bring greater interoperability, control, and privacy.