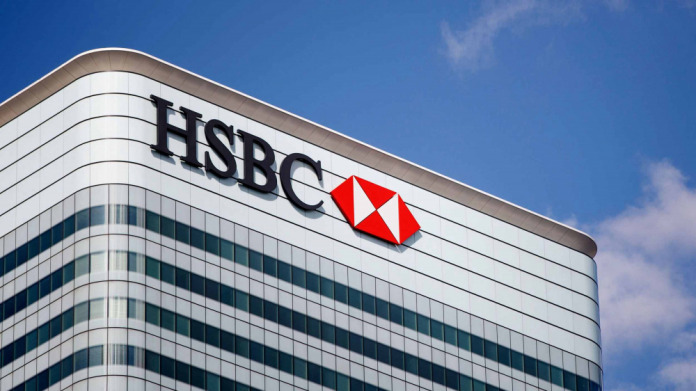 The UK-based HSBC bank decided to restrict users from sending money to and from crypto exchanges.
The bank is the latest one in a long line that has decided to introduce such a ban.
Experts believe that this behavior will only cause such banks to lose customers and go out of business.
UK-based crypto traders and investors have received a strong blow when a local bank, HSBC bank, decided to restrict what they can and can't do when it comes to investing. More specifically, the bank has decided to ban users from sending their money to and from crypto exchanges, becoming the newest traditional financial institution to do so.
Another Bank Decides to Ban Users from Accessing the Crypto Sector
The crypto sector has exploded anew around the world over the last month or so, as the crypto bull run has taken over. Bitcoin has skyrocketed past $40,000 before hitting a resistance that knocked it down, causing a strong correction.
At the time of writing, the coin's price is at around $34,000, and the rest of the market followed with a correction of its own. Meanwhile, a major UK bank gave another issue for the local traders and investors to deal with when it decided to block transactions to and from crypto exchanges and to take a heavy-handed approach to digital currencies.
It is not the first one to do so, as mentioned — numerous other UK banks have made moves that would prevent their users from accessing the crypto industry with credit and debit cards. This is not that surprising, of course, given that the UK — similarly to the US — is still mostly an anti-crypto country.
How will this Affect Crypto Users?
The biggest question is how will this affect digital currency holders. Onchain Capital founder, Ran Neuner, thinks that crypto holders will likely simply find a way to bank elsewhere than to give up on crypto.
Many banks will put themselves out of business like this. pic.twitter.com/7JvRT777qT

— Ran NeuNer (@cryptomanran) January 9, 2021
Essentially, he believes that banks that stubbornly remain anti-crypto can only put themselves out of business. As Block Works Group's Jason Yanowitz has noted, crypto has been the 'greatest-performing asset of the previous decade.'
HSBC is now blocking transfers to and from crypto exchanges.

Legacy financial institutions will do everything in their power to stop this movement.

They're literally denying their customers access to the greatest performing asset of the past decade.https://t.co/x2VcabfCFj

— Yano | yanowitz.eth (@JasonYanowitz) January 11, 2021
While most banks that have gone against crypto have justified this by saying that they aim to prevent money laundering, HSBC is not exactly the cleanest bank out there. In fact, its tendency to involve criminals to move dirty money has been well documented by leaked records that show that up to $2 trillion of dirty money was processed by the bank.
Other major banks implicated in similar shady business include Standard Chartered, JP Morgan Chase, Deutsche Bank, and Barclays Bank.