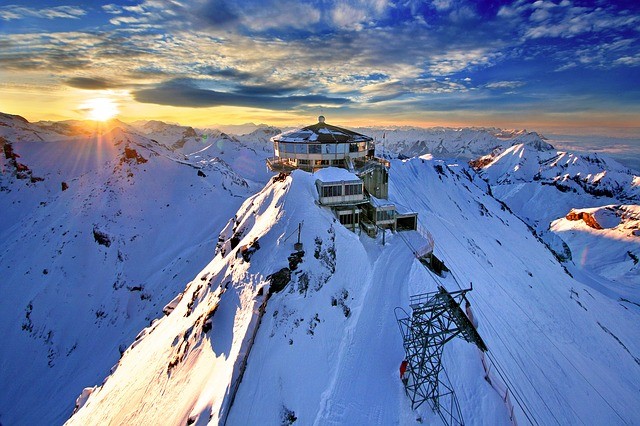 The reach cryptocurrencies are gaining is rapidly growing in different sectors, proving to be an unstoppable force that can transcend barriers and prove to be useful in different markets. The use of cryptocurrencies is expanding everywhere, especially in Switzerland, one of the wealthiest countries known for its prominent banking industry. It looks like the European country is starting to recognize the utility behind cryptos and the importance they represent when looking to enhance existing transaction processes. A lot of companies with headquarters in Switzerland are showing excitement for the growing acceptance of cryptocurrencies in the region.
This is the case for the tourism sector and even the automotive sector. According to a news outlet publication, in May people will be able to book a room in a 5-star hotel located in Zurich, and also purchase antique, luxurious and sports vehicles in a car dealership in Zug, using Bitcoins (BTC) or Ethereum (ETH) as a payment method. This was thanks to a new application developed for smartphones called "Inapay". The app was launched during the CV Summit Crypto Valley held on March 26th and is expected to add in more merchants.
The new payment service was developed by Inacta and Bity, 2 companies located in Zug that are dedicated to fintech and cryptography solutions. The app allows for merchants added to the service to be able to accept payments in Bitcoin (BTC) and Ethereum(ETH), although more cryptocurrencies are expected to be added in the near future.
Hotel Dolder, a 5-star hotel located in Zurich, was one of the first companies to announce the integration of the app and cryptocurrencies as a payment method during a VIP event held in the city. The platform will serve as a payment bridge between the company and the client, exchanging the cryptocurrencies for fiat (Swiss Franc) in accordance with the current exchange rate.