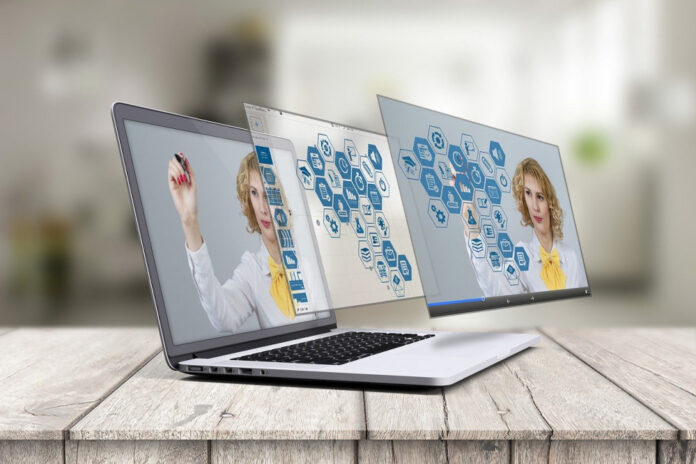 One of the largest cryptocurrency asset management companies, Grayscale Investments, announced today the launch of a new educational resource. It's aimed at financial advisors and wealth managers to provide them with further knowledge about digital assets and examples of various implementations in an investment portfolio.
Cryptocurrency Educational Resource From Grayscale
According to the official announcement from the company, the educational tool will be free. Dubbed "The Digital Currency Toolkit for Financial Advisors," its primary purpose is to enhance the cryptocurrency adoption amongst people unfamiliar with them. Because the instrument is orientated on financial advisors and wealth managers, Grayscale expects that it will bring new investors to the digital asset field as a result. 
The company believes that financial advisors need to be prepared when the so-called "Bitcoin-curious investors" arrive. The new educational instrument offers practical information "for advisors to have more thoughtful conversations with clients. It also explores the unique qualities of digital currencies like Bitcoin, portfolio simulations, and different options investors have to gain exposure to cryptocurrencies."
Other educational features coming from the resource include mainstream acceptance of the primary cryptocurrency, different ways on how one can purchase and store his assets, and even historical data about Bitcoin's performance. 
Grayscale, which recently received approval for public quotations for its Bitcoin Cash and Litecoin Trusts, also said that it will host a live webcast. The live stream will be for financial advisors and wealth managers interested to learn more about digital assets, called "The Who, What, and Why of Digital Currency Investing."
Experience Helps
Grayscale Investments Managing Director Michael Sonnenshein commented on the launch of the educational resource. He said that operating since 2013 provides his company with a significant edge over competitors, which has helped his team build the instrument. 
He added that Grayscale is still "committed to educating financial advisors and providing them with the tools they need to consider and decide how digital currencies may fit into their clients' portfolios and investment strategies." 
Sonnenshein asserted that the uncertainty of today's economic environment makes it imperative for investors to be more educated on all financial assets, including Bitcoin. 
It's also worth noting that Grayscale recently published its Q2 2020 results in which the firm emphasized the continuous growth of institutional interest towards its cryptocurrency products. Somewhat expectedly, Bitcoin remains the most desirable asset from customers, thus pushing the company to purchase over $750 million worth of BTC during April, May, and June 2020.