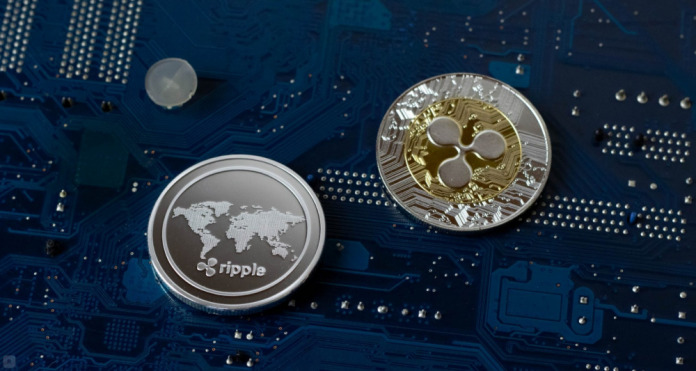 Californian crypto startup Ripple recently found itself targeted by a new SEC lawsuit.
The lawsuit alleges that XRP is a security, and an unregistered one, at that.
The accusation caused the XRP price to crash by over 50% so far, and exchanges to start delisting the coin.
The US SEC (Securities and Exchange Commission) recently filed a lawsuit against Ripple, and its coin has already suffered in more ways than one. Not only did XRP saw a major price drop, but it was also delisted by no less than four exchanges.
Ripple Finally Attracts the SEC's Attention
The news of the lawsuit came suddenly, and it quickly spread around the world. As some may know, the suit claims that Ripple conducted $1.3 billion unregistered securities offerings, which the crypto startup continues to deny.
However, the SEC remains persistent, and the coin's price had already gone down by nearly 29% in the last 24 hours. On a weekly basis, XRP lost more than 53% of its price, currently sitting at $0.25.
Of course, the price crash is only one of the issues that the coin is facing. Another one is the fact that a number of crypto exchanges decided to quickly distance themselves from the coin in order to avoid being drawn into the conflict between Ripple and the SEC.
So far, at least four platforms have removed the coin, with many more likely to do the same in the near future.
Exchanges that Delisted XRP
As mentioned, there are four crypto businesses that have already delisted Ripple's coin, including Bitwise Asset Management, CrossTower, OSL, and Beaxy.
Bitwise Assets Management is a crypto fund manager, which announced that it decided to discontinue its support for XRP. It quickly liquidated the coins in its Crypto Index Fund, and sent the money from the sale to its other portfolio assets.
CrossTower was the first exchange to remove XRP from its platform, announcing that it is doing so on Tuesday, December 22nd. However, it must still have faith in the coin, as it only removed it from its US platform, while allowing it elsewhere.
OSL, a Hong Kong-based platform, also announced that it will suspend any and all XRP transactions. There will be no more payments or trading of the coin on OSL, which includes all of its platforms.
Please note: In light of US Securities & Exchange Commission's enforcement action against Ripple Labs & 2 of its executives, we have suspended all #XRP payment in and trading services on the OSL platform, effective immediately and until further notice.https://t.co/EXJJEHMawn

— OSL (@osldotcom) December 23, 2020
Lastly, the Chicago-based Beaxy delisted XRP and stopped all trading operations involving this coin immediately after the news of the lawsuit. It only allows withdrawals at this point.
So far, no major platforms moved to delist XRP, although that might only be a matter of time. A lot of other exchanges are likely to delist XRP in days to come in order to avoid being dragged into Ripple's conflict with the SEC.