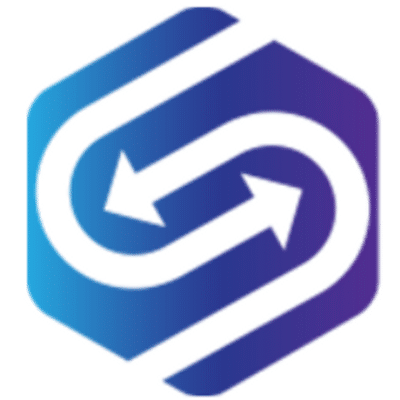 Supply chain management is crucial for any manufacturing business. This process can involve webs of suppliers and buyers which cross national and international boundaries. Many manufacturers have already begun to adopt IoT solutions to improve their processes. Could the space also have an interest in smart contracts?
SyncFab (short for Synchronised Fabrication) was founded in 2013 with the aim of encouraging local manufacturing. The Silicon Valley based business is conducting an initial coin offering (ICO) to fund plans to integrate smart contract technology based on the Ethereum blockchain into their existing supply chain management tool.
This piece is an analysis of the facts available about the SyncFab ICO sale. It should not be read as offering advice or a recommendation. While ICOs have quickly become a very popular tool for funding new projects and start-ups, the ICO can be a speculative venture for any investor since the ICO is closer to a crowdfunding initiative than a traditional IPO.
Additionally, ICOs currently have an unclear legal and financial status. Token buyers may find that their purchase does not offer them any security, equity or rights in return for their purchase. As such, any investor who plans to buy tokens during any ICO needs to obtain all relevant independent advice and carry out their own appropriate due diligence.
Project overview
According to the website, SyncFab is a B2B platform that connects supply chain buyers with manufacturers who meet their requirements. The project aims to decrease costs and increase transparency by helping small to medium sized manufacturers to compete for orders against larger firms.
Essentially, it's a supply chain management tool that will use blockchain technology in a bidding process that matches buyers with suitable manufacturers. The Ethereum blockchain also allows users to agree to smart contracts and make payments.

ICO facts
ICO Coin Name: Smart manufacturing (MFG)
Total Tokens: 100,000,000 MFG
Public Sale Supply: 300,000,000 MFG
Minimum: 10,000 ETH
Soft cap: 32,000 ETH
Hard Cap: 159,000 ETH
Initial token rate: 1ETH / 1,250 MFG
The SyncFab token is a utility token which will be used for payments within the platform and dApp. The token also offers an incentive to manufacturers and buyers using the platform. For example, manufacturers could earn tokens for producing a quote in a timely manner even if their bid is unsuccessful. The MFG token will also be required to execute smart contracts and pay transaction fees.
An exclusive pre-sale began on 15 November 2017 with the public pre-sale scheduled to commence on 15 January 2018.The public ICO will open on 15 February 2018.
https://twitter.com/SYNCFAB/status/930843719418474496
The team
According to the website, there are nine individuals involved in SyncFab ICO team. Between them, they have experience in supply chain management, marketing and engineering. There are also six advisors listed including angel investors and entrepreneurs Mike Jones, angel investor in Dollar Shave Club, and Gil Penchina who was an early investor in PayPal.
SyncFab itself is privately owned and has been involved in a number of public and private initiatives. In 2016, it joined the US Department of Energy Clean Energy Smart Manufacturing Innovation Initiative within the US Department of Commerce's National Network of Manufacturing Innovation. As such, SyncFab participates in the development and implementation of clean and smart manufacturing standards.
MVP
SyncFab has an existing procurement and supply chain management tool that links buyers and manufacturers within Northern California. If the minimum target for token sales is achieved, the MFG token would be integrated into the platform during the second quarter of 2018 with the launch of the smart contract platform scheduled for 2019 according to the road map.
The main idea is to integrate smart contracts and blockchain technologies into supply management systems.
https://www.youtube.com/watch?v=YhdMCfSP4T8
The white paper
There is a lot of detail within the SyncFab white paper. At 62 pages, it outlines how supply chain management works and the possible advantages that the SyncFab platform could offer to both manufacturers and buyers within this ecosystem. The project is focused on allowing small and medium sized manufacturers to compete against larger rivals.
There is also an explanation of how the MFG utility token would operate within the project's ecosystem. Several graphics offer a visualisation of this process. The possible risks of this project are also discussed. The main challenges appear to be: user uncertainty about the platform, the regulation of supply chains and the development of the blockchain itself. Additionally, it's unclear from the white paper if SyncFab has plans to expand nationally across the rest of the United States. Could the project scale internationally?
The one pager and a presentation offer shorter summaries of the information contained within the white paper.

Website and digital footprint
SyncFab have a responsive and well-designed website. Each member of the team has a LinkedIn profile and hyperlinks are contained within the white paper. In relation to other platforms, SyncFab has accounts on Twitter, Facebook, GitHub and Reddit though the presence is limited. However, this isn't unusual for an ICO project.

Conclusion
Manufacturing supply chains are often complex and dynamic processes. Most professionals in this space are open to ideas to increase efficiencies. Perhaps, the adoption of smart contracts is one that may prove useful.
The white paper is available here.