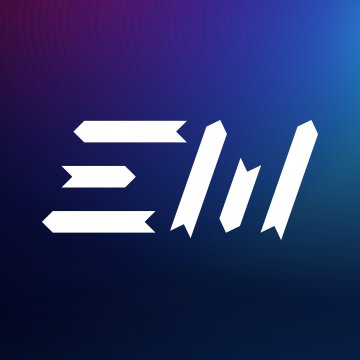 Exmo, a crypto currency exchange platform, is planning to launch its initial coin offering (ICO) in February 2018.
The project aims to raise $300 million USD to fund the development of the platform and its margin loan scheme.
This piece is an analysis of the facts available about the Exmo ICO sale. It should not be read as offering any advice or a recommendation. ICOs may have quickly become a favourite tool for funding new crypto projects but the ICO can be very high-risk for token purchasers. ICOs currently have an unclear legal and financial status in many jurisdictions.
Additionally, token buyers may find that their purchase does not offer them any security or equity in the start-up or project because the ICO is more like a crowdfunding initiative than a traditional IPO. As such, any investor who plans to buy tokens during any ICO needs to obtain all relevant independent advice and carry out their own appropriate due diligence.
Project overview
Founded in 2013, Exmo is a crypto currency exchange platform where users can trade or exchange their crypto currency for other crypto assets and fiat currency. In 2016, the platform had over 400,000 registered users. The ICO white paper states that daily traffic to the platform is over 70,000 visitors.
According to the white paper, money raised during the ICO will be used primarily to fund the development of the platform's margin loan scheme. This type of flexible credit allows traders to borrow funds to make investments using their existing assets as security.
The ICO will also be used to cover costs of the platform's expansion including marketing and technical support. The white paper states that the acquisition of rival crypto exchange platforms is being considered as a possible route for further growth.
Exmo is registered as a company in the United Kingdom.
#EXMO will sell EXMO Coin (EXO) tokens#btc #bitcoin #blockchain
Read on site: https://t.co/xU08szQhid pic.twitter.com/EBRglrylcU

— EXMO (@Exmo_Com) December 1, 2017
ICO facts
ICO coin name: Exmo Coin (EXO)
Token standard: ERC20 Standard
Total token supply: 300,250,000 EXO
Public ICO sale supply: 300,000,000 EXO
Hard Cap: 300,000,000 EXO
Initial token rate: 1 EXO/1 USD
An ICO pre-sale is scheduled to take place from 21 to 23 February 2018 with a hard cap of 5,000,000 EXO coins available for purchase during this period. The public ICO is due to open on 26 February 2018 and close on 26 March 2018.
The EXO token is a utility token based on the Ethereum blockchain. Holders of the token would be entitled to share in the profits from the margin loans offered by the platform. According to the white paper, 50% of the revenue generated from margin loans would be divided among all token holders as a monthly dividend based on the number of EXO tokens owned by each token holder.
The team
The white paper lists a team of 14 who have experience in business development, marketing, blockchain and smart contracts. Desmond Marshall, founder of Rogue Ventures, is listed as an advisor to the project.
#EXMO team, led by Ivan Petukhovsky, spoke about the start of #EXO Crowdsale for financial support of margin lending at the Blockchain&Bitcoin conference held in Malta. #bitcoin #blockchain #EXMOCoin pic.twitter.com/9iysOiJc6Q

— EXMO (@Exmo_Com) December 12, 2017
Minimum Viable Product
The Exmo crypto exchange platform has been in operation for several years. Its customer base is primarily in Eastern Europe. A margin loan scheme was added to the platform early in 2017. This service was likely introduced to encourage the growth of trading volumes on the Exmo platform.
The white paper
The 43 page document contains information on Exmo's business proposition, the EXO token and the company's roadmap. There is also a one pager which offers a shorter summary of this information.
The process for the margin loan scheme and the proposed rates of interest charged are also discussed within the white paper. Exmo is putting aside 5% of the funds obtained during the ICO to set up an insurance fund to minimise the risks of the margin loan scheme. In its roadmap, the company predicts revenues of $800 million USD from the margin loan scheme by 2022.
All of the objectives on the five year roadmap are quite ambitious. These include international expansion and becoming the market leader for crypto currency exchange services. Exmo is also in the process of setting up a Trust Fund in Sweden and has plans to register as an Alternative Investment Fund in the European Union.
These objectives are based on optimistic forecasts for the growth of the trading volumes on the platform. What happens if these scenarios are not realised? It appears that there is an assumption here that a wider adoption of crypto currencies will take place but this is not certain. Crypto may remain a niche and highly speculative space for enthusiasts and experts.
Exmo's existing platform and customer base may offer a degree of reassurance to potential token holders. However, past performance cannot be said to offer a meaningful guide to the future potential of any crypto project given the volatility of the crypto space.
Website and digital footprint
The Exmo ICO site is separate to the Exmo trading platform. The ICO site contains infographics about the sale and the margin loan scheme. In terms of social media, Exmo has an active presence on Twitter, Facebook, Medium, Reddit and other platforms. For example, its Twitter account regularly tweets content about crypto topics.
Conclusion
Exmo appears to have ambitious plans for its future development and growth. Can all these ambitions be realized? It remains unclear. However, crypto currency exchange platforms and trading are crucial components of the crypto eco system.
The Exmo white paper can be read here.