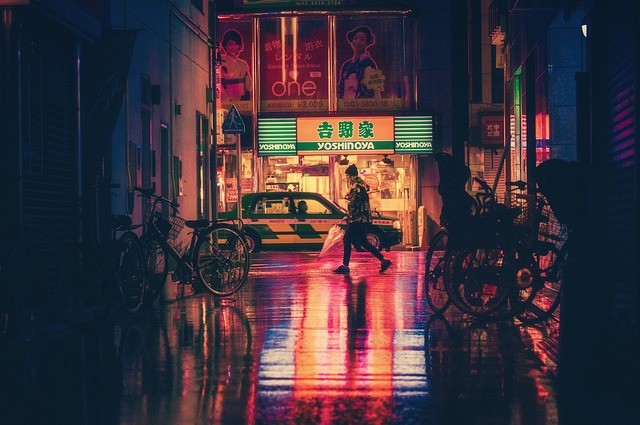 New technologies are slowly but surely changing the world as we see it, and this, of course, includes blockchain tech. From the beginning of the crypto frenzy back in 2017, and even since they first appeared back in 2009 with the creation of Bitcoin (BTC), the cryptocurrency market has experienced steady growth ever since (despite the prolonged bear market). As such, regulators have been forced to acknowledge the importance of cryptocurrencies and investors have now laid eyes on it, beginning to see both cryptos and the blockchain tech behind them as quite a good investment for years to come. This is precisely why a tech-savvy society such as the Japanese, is so invested in the development of new technologies, especially blockchain.  
According to Kazuhiro Tokita, Representative Director, Board Member & President at the Japanese Cryptocurrency Exchange DeCurret, revealed a new project aimed to allow payments in digital currencies to recharge the Suica Card, which is issued by the East Japan Railway Company (JR East), the company that controls the majority of the well-known railways and trains in Japan.
Suica started from the point where it charges and uses cash which is a general-purpose payment means. It is thought that this is going to change a lot in the current big cashless flow. We believe that dealing with digital currency is one of the leading options to meet your needs
Shinobu Noguchi, JR East's Managing Executive Officer
DeCurret company was just created back in 2018 with the sole purpose of developing new methods to apply blockchain technology. The company was subjected to a large investment made by 19 other tech companies in Japan. Just last month, DeCurret received a license from the Japanese Financial Services Agency (FSA) to operate as a legal exchange in Japan, the same license that was given to Rakuten.
It is expected that the recharge of Suica Cards with digital currencies will begin on April 16th, 2019. As for the cryptocurrencies accepted as payment, it appears Bitcoin (BTC), Bitcoin Cash (BCH), Litecoin (LTC) and XRP will be accepted. Additionally, more cryptocurrencies will be added to the roster beginning with Ethereum (ETH) in June 2019.
DeCurret also commented on its intentions to become a fully operational payment system, not only to serve as an intermediary of services for the purchase and selling of cryptocurrencies, but also to launch its own Stablecoin in the future, given that this type of crypto has proven to have greater stability when linked to fiat currency. It is expected that partnerships like the one signed with JR East will become more common in the region, allowing for greater adoption of cryptocurrencies.