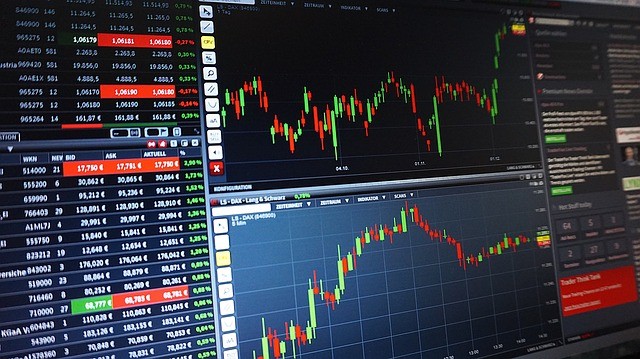 A number of DEXes saw a massive surge of trading volume in September.
Their volumes more than doubled when compared to August, which was still much higher than in July.
Uniswap, Curve, and 0x all saw more than a 50% increase, while some other platforms suffered from it.
Decentralized exchanges have seen another major surge in volume in September 2020, surging by 103% when compared to August. However, back in August, the volume was 160% higher than in July. In total, this is the third consecutive month when DEXes more than doubled their trading volume compared to the month before.
DEXes are Setting New Volume Records
The new data regarding the growth of decentralized exchange volume came from Dune Analytics. According to the company's information, back in August, DEXes saw an $11.6 billion-large trading volume.
However, this amount was dwarfed by an even larger amount that was measured in September, as DEXes surpassed $23.6 billion in volume in a single month, more than doubling the previous one. The surge comes as interest in DeFi apps and assets continues to rise — a trend that has marked the year of 2020.
The DeFi sector's hit project, Uniswap, is currently the leading decentralized exchange, which also saw a massive surge in volume, exceeding 128% from the last month. Uniswap reached a high volume of $15.3 billion, in total. Meanwhile, it exceeded its August record within the first 10 days of September.
New trading platforms such as Serum, launched by FTX, also saw high levels of usage. Despite it being a very young and new platform, it saw $50 million in volume within only 2 weeks of launch.
Not Every DEX Saw Major Growth
Aggregate volume is setting records with each passing month, and there is no question about that. However, when it comes to individual exchanges, things are looking a bit differently. Only three platforms saw a volume increase that exceeded 50%. One of them is Uniswap, as mentioned. The other two are 0x and Curve, while the rest of them saw a significantly lower individual increase.
Messari's analyst, Jack Purdy, believes that a main driver of growth for Curve and Uniswap was a successful token distribution of the two projects. He explained that the tokens of the two projects helped increase the TVL of the DeFi sector itself while improving the trading experience by lowering slippage.
There were even some platforms that saw a drop in volume throughout September when compared to August, One example is Balancer, which only saw a 2% drop. Other platforms saw only minor growth, such as Kyber's 0.5%. It would appear that new hits like Uniswap managed to consume the trading volume that would have otherwise gone to these other DEXes, thus becoming a major force in the sector.