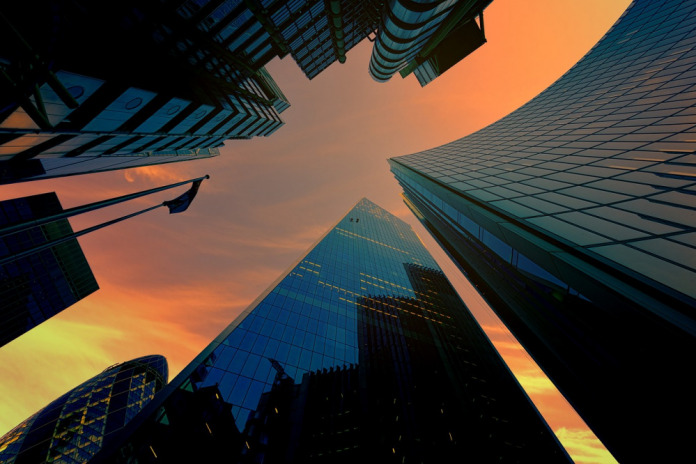 Maker DAO has started a large round of governance polls.
One of the polls asks whether the lending protocol should introduce real estate tokens as collateral.
There is however a long way to go until London Digital Bonds can be deposited on Maker.
Maker DAO has put 18 new polls up for governance voting. The holders of MKR tokens will now vote on four proposals to change the parameters of the stablecoin and lending protocol, two polls to add Uniswap LP tokens as collateral types, and 12 polls to greenlight digital assets for later inclusion.
Greenlight Polls –

🟢Community Greenlight Poll – GLM (@golemproject)
🟢Community Greenlight Poll – renDOGE (@renprotocol VM Dogecoin)
🟢Community Greenlight Poll – REINNO (@reinno_io Stablecoin)
🟢Community Greenlight Poll – SB-LDB (@SolidBlockCo London Digital Bonds)

More 👇

— Maker (@MakerDAO) February 15, 2021
Maker Diversifies Collateral Types
What sets Maker apart from other DeFi lending protocols is the broad range of digital assets that come into question as potential collateral types. Five Uniswap LP tokens are already available for depositing on the platform and minting Maker's decentralized stablecoin Dai. When successful, the current polls will add two more of them.
Other interesting assets that are on the list of upcoming collateral types are Tinlake's DROP tokens. Tinlake allows companies to tokenize their outstanding claims and to get an up-front loan using these claims as collateral. When introduced, the counterparty on Tinlake will then be able to use their DROP tokens as collateral on Maker. Several DROP tokens have already been greenlit by the community in 2020. With the current poll, one more of them might join.
The most interesting asset on the list is London Digital Bonds, which are tokenized real estate bonds issued by Solidblocks. Real estate is one of the prime use cases for tokenization, as it can help to add liquidity to real estate assets, thereby lowering the entry barriers for retail investors into the world's largest asset market.
A Look Inside Maker's Collateral Onboarding
Maker has published a spreadsheet that details the process for including collateral types into the lending platform. The greenlight polls are only one of the factors that go into these considerations. Maker DAO also conducts a careful analysis, evaluating the risks that come with onboarding a new collateral type, as well as the potential benefits.
The spreadsheet ultimately comes up with a prioritization score that determines, which assets should be added next. At the time present, the list is led by a Bancor LP token, followed by three Uniswap LP tokens. London Digital Bonds are currently ranked in the tenth place but can increase their standing due to the Greenlight poll. Technically implementing them as collateral may however prove more difficult than simpler crypto assets or LP tokens, so it will likely still take a while until real estate investors can deposit their tokens on Maker DAO.