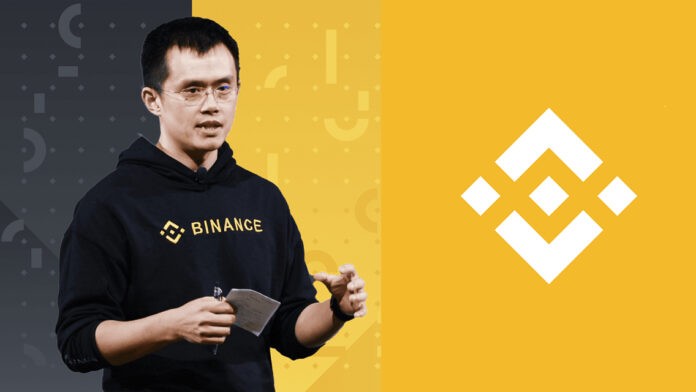 In an interview with Forbes, Binance CEO Changpeng Zhao has revealed that the number of users is the most important factor for getting a token listed.
New @Forbes interview with @cz_binance.

Find out more about CZ, #Binance and the crypto ecosystem's development. https://t.co/ItofzRJeuB

— Binance (@binance) November 29, 2021
Zhao says user number is the key metric
With a daily volume of over 28 billion USD, Binance is the largest centralized crypto exchange in the world. For project creators, getting their token listed there has long been seen as the holy grail of project growth, but the barriers to accomplish that are high, compared to other exchanges and DEXes. 
In an interview with Changpeng Zhao, Forbes reporter Steven Ehrlich wanted to know what the main criteria are for Binance to select tokens for future listings. Zhao answered that the total number of users is the most important criterion, adding that projects interested in getting listed should always state this factor in their application:
There are other factors, such as the number of active addresses on the blockchain, Twitter followers, Telegram, group sizes, code commits. But number of users is the key metric. 
Zhao also notes that this creates a community-driven way to decide which tokens should get listed:
Consider for example meme tokens, even though I personally don't get it, if it's used by a large number of users we list it. We go by the community, my opinion doesn't  Matter
Centralized exchanges in the age of DeFi
During the heyday of ICOs, getting one's token listed on large exchanges was of paramount importance for project growth and many projects failed because they were unable to find an exchange after the token went live. Ultimately, the ICO model was replaced by Initial Exchange Offerings (IEOs), which are conducted in partnership with an exchange, which agrees to list the token. 
Under the IEO model, the exchange also helps in promoting the token and selects the users, which are allowed to invest, often based on their prior trading activity. This however leaves several things to be desired. IEOs are not permissionless, first of all, since exchanges select the projects themselves and secondly, because most interested investors are locked out due to not having sufficient trading activity.
With the advent of decentralized exchanges, smaller projects often resort to Initial DEX Offerings (IDOs) for their launch. Priorly, most DEXes either did not offer the ability to conduct IDOs or carefully selected projects through community governance. Most recently, permissionless IDO models have emerged that allow project creators to incubate their tokens without requiring permission by any DEX. 
Oftentimes, IDO models require project creators to lock up a part of their sale proceeds in an automated market maker for a prolonged time. This both adds liquidity to their project and reduces the risk of rug-pulls. Following their DEX listing, projects can add further incentives to increase their liquidity, or seek listing on centralized exchanges.