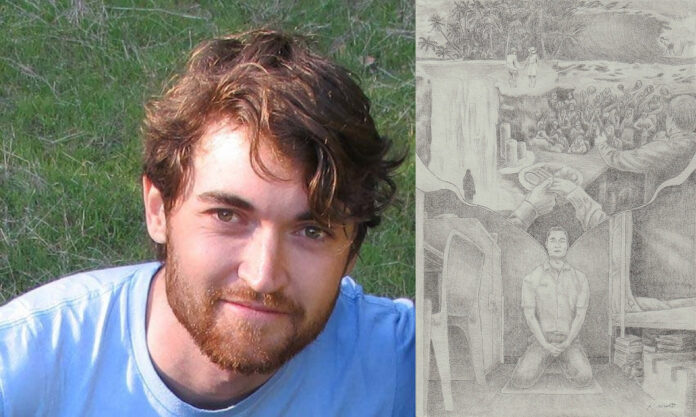 The imprisoned founder of the defunct dark web marketplace Silk Road will be auctioning an NFT collection from December 2 to December 8.
My NFT auction will start in 2 days! 😃https://t.co/jtOPsEH9ME

— Ross Ulbricht (@RealRossU) November 30, 2021
Straight out of prison
Ulbricht is serving two life terms in prison after having been found guilty of money laundering, conspiracy to commit computer hacking, and conspiracy to traffic narcotics in 2014. Under the pseudonym Dread Pirate Roberts, Ulbricht founded the Dark Web marketplace Silk Road, which used Bitcoin for trading contraband goods. 
His NFT collection is set to drop on SuperRare starting December 2, after being revealed at Art Basel. The collection features 11 artworks from different stages of Ulbrichts life. The artworks were minted into NFTs by supporters. 
Proceeds from the auction will mainly be used for Ulbricht's legal defense fund, with part of it being used to start the Art4Giving fund. Art4Giving is a donor-advised fund for "relieving the suffering of the incarcerated and their families". 
Not OK, dude!
The news of Ulbricht dropping an NFT collection was received with mixed feelings from the crypto community. Among the sceptics was Bullbitcoin.com founder Francis Pouliot, who stated that "the fact that the insane and immoral NFT ponzi has now become fully normalized is deeply troubling". Another Twitter user remarked:
I can tolerate the creation of international drug and weapons markets. But NFTS is where I draw the line.
One of Ethereum's co-founders, CryptoCobain, spoke out in support of Ulbricht:
There are bitcoin maxis trying to cancel @RealRossU for selling NFTs to raise money to charity for people incarcerated.

One tweet say "way to lose your fanbase".

This man is in jail for life and did more for bitcoin than all of the laser eye cult combined.

Bidding Ross NFTs.

— Cobie (@cobie) November 30, 2021