Bancor is working on a cross-chain bridge between Ethereum and Polkadot.
This will eventually enable cross-chain token swaps for all Bancor liquidity pools.
Since mid-January, Polkadot (DOT) is the fifth-largest cryptocurrency by market cap.
Besides off-chain solutions and the upcoming Ethereum 2.0 upgrade, moving to a more scalable Proof of Stake blockchains is another option for DeFi projects to achieve better scalability. The token swap protocol Bancor has announced that they are working on such a solution by building a cross-chain bridge to Polkadot.
Enabling Cross-Chain Token Swaps
In order to implement the transfer of Bancor's BNT token from the Ethereum blockchain to Polkadot and vice versa, BNT is burned on the source chain and minted on the recipient chain. For this purpose, Bancor makes use of the interoperability solutions developed by LiquidApps. Thanks to this technology, BNT holders will be able to run a bridge operator node that can run in a simple web browser. Bridge operators will be compensated in BNT.
The first step will be to implement a bridge for swaps between ETH and BNT on the Polkadot network. Since BNT is used as an intermediary asset for all liquidity pools on Bancor, this will eventually allow for cross-chain token swaps with all other assets for which a liquidity pool is present.
Will Polkadot kill or coexist with Ethereum?
Polkadot's DOT token hit its all-time high on January 16th 2021, making it the fifth-largest cryptocurrency by market capitalization. The Proof of Stake multichain network now sports a market cap of over 14 billion USD, which is approximately one-tenth of Ethereum's market cap. This makes Polkadot the most promising candidate to become an "Ethereum killer" to date.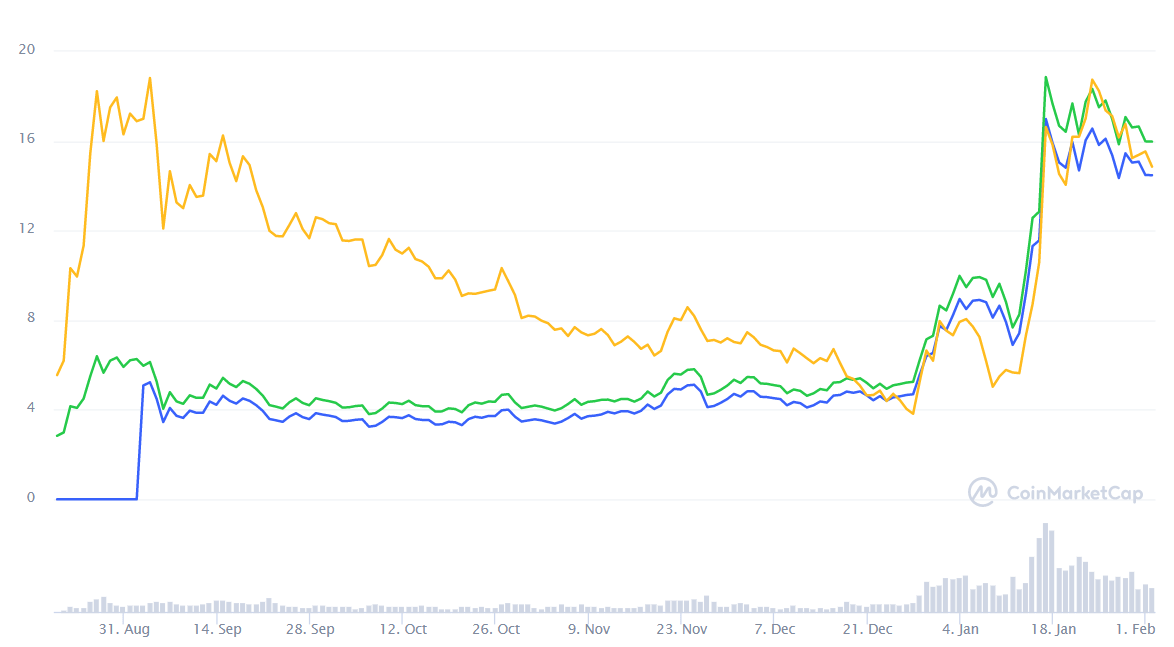 While Polkadot is beginning to move in on Ethereum, it was designed from the get-go to coexist with other blockchains through interoperability bridges, rather than to compete with incumbent networks. This makes Polkadot one of the key components for increasing the scalability across all layer 1 blockchains.