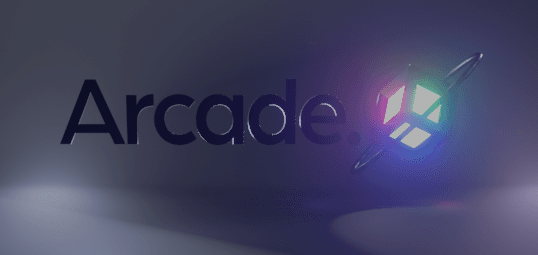 The DeFi marketplace and lending platform Arcade has successfully closed its Series A funding round, raising a total of 15 million USD.
The https://t.co/ERcIRTTCcW team is excited to announce our seed round fundraise, led by @Lemniscap, with participation from @arringtonXRPcap, and angel investors…https://t.co/beIITC5Z5S

— Arcade (@arcade_xyz) May 19, 2021
Arcade wants to bring liquidity to NFTs
Arcade is building a DeFi lending platform that uses NFTs as collateral. Gabe Frank, Co-Founder of Arcade, explains: 
The DeFi industry currently contains over $200B in Total Locked Value, with NFTs accounting for a significant portion of that value; however, the lack of infrastructure in DeFi prevents NFT holders from achieving liquidity on their holdings despite massive marketcaps.
Priorly, Arcade had enabled the first on-chain loan of $800,000 against an NFT portfolio. Now, the lending platform has secured 15 million USD in funding from various investors, including Pantera Capital, Castle Island Ventures, and Franklin Templeton Blockchain Fund. Lauren Stephanian, Principal at Pantera Capital, commented on their decision to invest in Arcade:
We are very excited for the potential of Arcade to bring about the next phase of NFTs' evolution. Arcade's collateralization of this new asset class will incentivize the participation of new entities from both the traditional and digital art and finance worlds, including institutional lenders, high-net-worth individuals, DAOs, companies with NFTs on their balance sheets, and NFT collectors & creators.
How Arcade works
Borrowers who wish to collateralize a loan on Arcade mint a wrapped NFT using one or multiple of their NFTs. They can then freely choose the lending terms, such as the amount, interest rate, and duration. Any lender who agrees to these terms can then fill the loan offer. 
Borrowers are obligated to pay back the loan amount plus interest before the loan expires. In the case of a default, lenders can claim all of the pieces contained in the wrapped NFT. 
The idea of what Arcade calls the Pawn Protocol isn't new though. In 2020, NFTfi became the first DeFi platform to offer this service. Earlier this year, NFTfi enabled a loan of 1.4 million USD, using Autoglyph #488 as collateral.