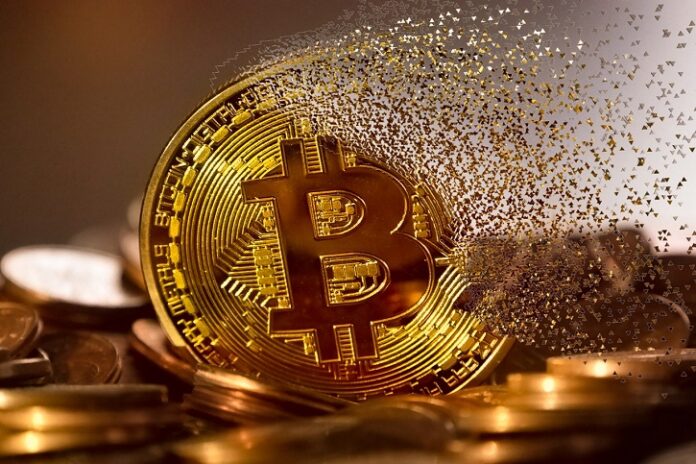 Unless you just wandered into the crypto space five minutes ago, you don't need to be told the cryptocurrency market is nowhere near its peak. If you've been in the game longer than five minutes, you're already sick of the thought.
But examining the past can prove useful sometimes. Even if it doesn't help reveal the future – since past success is not necessarily an indicator of future performance – it can help to put your current situation in context.
The all-time high (ATH) is ultimately a high-water mark which acts as a reminder of what has gone before, and what could potentially happen again. So here's a look at the all-time highs for the top ten coins by market cap ranking, and how much ground needs to be made up in order to return there.
Top Ten Coins – All Time Highs
     Bitcoin
The original cryptocurrency is down 65% from December 16th's peak of $20,089. From the current BTC price of $7,010, the coin would have to almost treble in value – with 186% gains required to carry it back to the all-time high.
     Ethereum
Ethereum is currently faring worse than Bitcoin, with 71% losses since the peak of $1,432.88 on January 13th. That leaves Ethereum with 250% of its value to make up before it can ascend to those peaks again. Ethereum is currently off Bitcoin's pace in the short term too, with ETH losing 13% in the past month (July-Aug), and BTC gaining 6%.
     XRP
XRP is down a staggering 88% since its all-time high of January 4th. In the eight months or so since then XRP has sunk from a peak price of $3.41, down to the $0.43 price held at the time of writing.
Gains of almost 800% would be required to send XRP back to its all time high. That's either daunting or encouraging depending upon your temperament.
     Bitcoin Cash
BCH is down 84% since the 19th of December, when one coin held a value of $4355.62.
Those days are long gone, with Bitcoin Cash now trading for $695. That leaves a growth requirement of 526% if the December highs are to be reached again.
     EOS
Unlike every other coin on this list, EOS didn't achieve its all-time high in December or January. The year-long ICO held by EOS resulted in the peak price being hit around the time the ICO ended – the 29th of April when EOS coins were worth $22.89.
That's a 69% reduction to the current price of $7.00, and means EOS has to accrue 227% of its value to see a full revival.
     Stellar
Stellar peaked at $0.93 on January 4th, and the XLM coin has lost 74% of its value since then. An sign of encouragement is that Stellar's losses are not quite as bad as the average altcoin. The coin would have to appreciate 293% to recover those losses based on the current coin price of $0.24.
     Litecoin
LTC is down 80% at its current price of $74.62, and would need growth amounting to 402% of that value to hit the December 18th's peak of $375.29.
     Cardano
ADA coins have suffered the second most on this list. Cardano would have to grow 911% to return to its ATH of $1.32. Or to put it another way, the current price of $0.13 is 90% less than it was on January 4th.
     IOTA
The fall from December's peak of $5.69 to the current price of $0.89 cost IOTA 84% of its market cap. From this point, IOTA has to ascend to the tune of 535% to recover that ATH. IOTA coins recently hit a 9-month low, from which the market decided they were worth saving, otherwise the distance to the ATH could have been much greater.
     TRON
Since Tether doesn't exactly grow, we've jumped ahead to TRON (TRX), which is down 90% since January 5th's peak of $0.30. The current coin price stands at $0.03, giving TRON the long haul of a 915% growth retracement if it hopes to see that all-time high once more.
All data taken from CoinMarketCap as of July 6th, 2018.