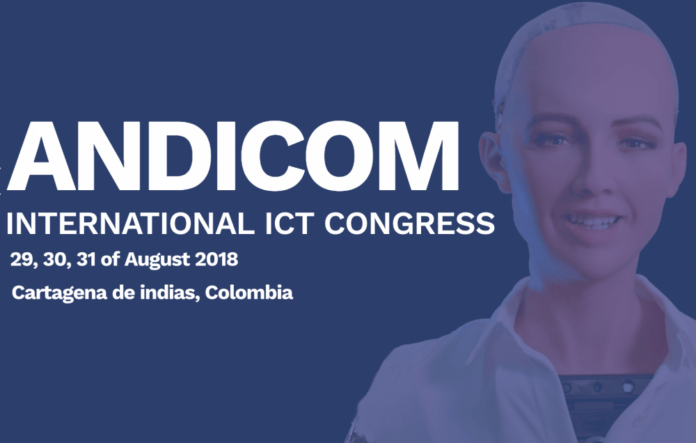 On August 29th, 2018, Colombian President Ivan Duque, within the framework of the International ICT Congress (ANDICOM) held in Cartagena, Colombia, made a series of reflections on the use of new technologies during his term in office, including blockchain. He called on Colombian entrepreneurs to contribute their vision of the so-called 'Digital Society' in the Andean country, to improve the quality of life of the population.
"The Digital society is a society where technology is ready to improve the quality of life. The technology discussion is a discussion about the quality of life of a society. That's why ICT's is the most important area for me in the coming years to improve equity in a society"

Iván Duque, President of Colombia
At the conference, President Duque also commented on the need for the deregulation of society, or to frame it in simple regulations applicable to a digital society. This subject is very dear to the world of cryptocurrencies and its separation from the excessive regulation of the banking sector in a world that is moving towards deregulation.
Also in his reflections is justice in a 'Digital Society' and implementation of blockchain for the regularization of payroll system for workers, in addition to using the Big Data system for the detection of irregularities in an investigation of the state.
"If we want to defeat corruption, technology can be instrumental. Using blockchain, we can track and trace many state contracts."

Iván Duque, President of Colombia
Throughout his conference, President Duque talked about diverse applications of new technologies in educational, justice, health, and cybersecurity in his model of digital society and ended by declaring that he will create a 'Presidential Counseling for the Digital Society', propose the 'Law for Modernization of ICTs', and put forward exemption from income taxes for five years, to all entrepreneurs who decide to contribute to the digital sector.
Blockchain VS cryptocurrencies
Many governments like the Colombian and the Maltese and big companies have seen positive the technology that Bitcoin uses which can be adopted in health, legal services and especially in the financial sector. On the other hand, cryptocurrencies have seen a 'slow' progress with respect to their legality, since they are decentralized in nature and governments cannot have control over them (like FIAT currency), where in some countries they have even been banned.