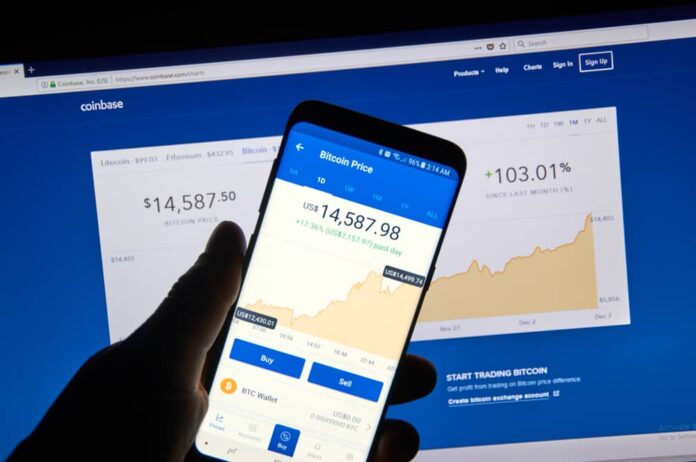 Coinbase recently revealed that it is close to launching its Bitcoin-backed loan service.
The service is expected to roll out in a few months, initially in 13 states, and then in the rest of the country.
Coinbase will offer annual loans up to $20,000, or 30% of BTC that users deposit, with an 8% interest.
US-based Coinbase has been pushing hard to deliver its own loan service that will use Bitcoin as collateral. Introducing loan services to exchanges has been one of the major trends recently. As a result, Coinbase decided to create its version of it, and offer everything that crypto users could find elsewhere, and more. 
What is Known About the Upcoming Service?
From what is known, the exchange plans to offer loan services at some point in the fall of this year. Users will be allowed to borrow money, and use Bitcoin as collateral. The new service will be available in around 17 states, although Coinbase plans to expand it to the rest of the US, eventually.
As for the size of the loans, Coinbase is willing to offer 30% of the amount of customers deposit as collateral. At most, this will be $20,000. The loans will also come with an annual interest rate of 8%, and they can be paid back within a year.
While the interest rate will be fixed, the exchange might change it in the future, depending on several factors, such as market conditions. 
A Very Low-Interest Rate
Coinbase also stressed that it doesn't plan to do anything with the coins deposited as collateral. They will simply sit there as insurance, which is likely why they can offer an interest rate of 8% in the first place. 
But, it is also possible that higher rates could stand in the way of its plans to quickly expand to other US states. In some regions, higher rates would require additional licenses, and obtaining those would take time, effort, and money.